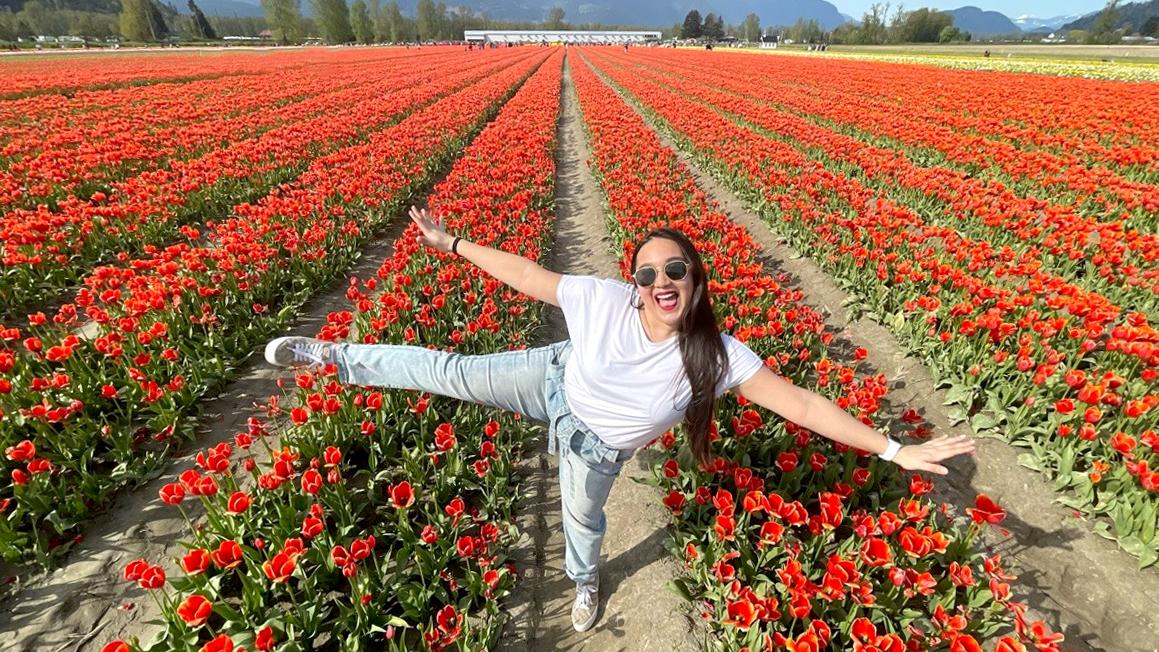 Meet Ana — A biotechnology engineer who is dedicated to improving patient outcomes for those with kidney disease.
Q: What is your role in health research? What does your average day at work look like?
A: I am currently pursuing a master's degree in experimental medicine at the University of British Columbia and working as a graduate research assistant at the Vancouver Prostate Centre. I spend the majority of my time in the lab, primarily analyzing results in the tissue culture room or conducting molecular biology experiments. I also spend a great deal of time at my desk, designing and implementing new experiments.
Q: What is your research area of interest, and what led you to that interest?
A: I have always been fascinated by the intersection of science and engineering, specifically focusing on the bioengineering of kidneys. The potential impact of this technology to revolutionize regenerative medicine and organ transplantation, particularly for patients with end-stage renal disease, inspired my interest in this field.
Q: What is the best part about your research job?
A: The best part of being a researcher is the opportunity to troubleshoot experiments and work towards their translation into clinical applications. It is incredibly rewarding to know that the work we do at the Vancouver Prostate Centre could ultimately save lives.
Q: What is one of the proudest moments of your career so far?
A: One of my biggest accomplishments so far has been the improvement of the technique to bioengineer a pig kidney. Creating new organs is a challenging endeavor, and until now, researchers have only been able to achieve it with simpler tissues such as blood vessels and tracheas. In our lab, we have made significant progress with a pig kidney, achieving a high percentage of recellularization and maintaining viable cells within the organ. 
Q: Who or what inspires or motivates you?
A: My family is a significant source of inspiration and motivation for me. Additionally, the opportunity to create a meaningful impact in the health system and improve patient outcomes drives my passion for research.
Q: What was your first job?
A: My first job was in a pharmaceutical company's quality control department, where I conducted microbiology assays.
Q: What is one thing we might be surprised to learn about you? 
A: One surprising aspect about me is that I hold a black belt in karate. Additionally, during my childhood, I participated in gymnastic competitions. However, I eventually shifted my focus to my bachelor's degree in biotechnology and created a student group to help stray dogs.
Q: What do you do for fun in your spare time? 
A: In my spare time, I enjoy biking during the summer and skiing in the winter. However, my favorite activities involve spending time with dogs and exploring new food experiences.
Q: What piece of advice would you give your younger self?
A: I would tell my younger self to relax, enjoy every moment and embrace the journey toward achieving my dreams. It is important to cherish the time spent with loved ones and trust that everything happens for a reason.