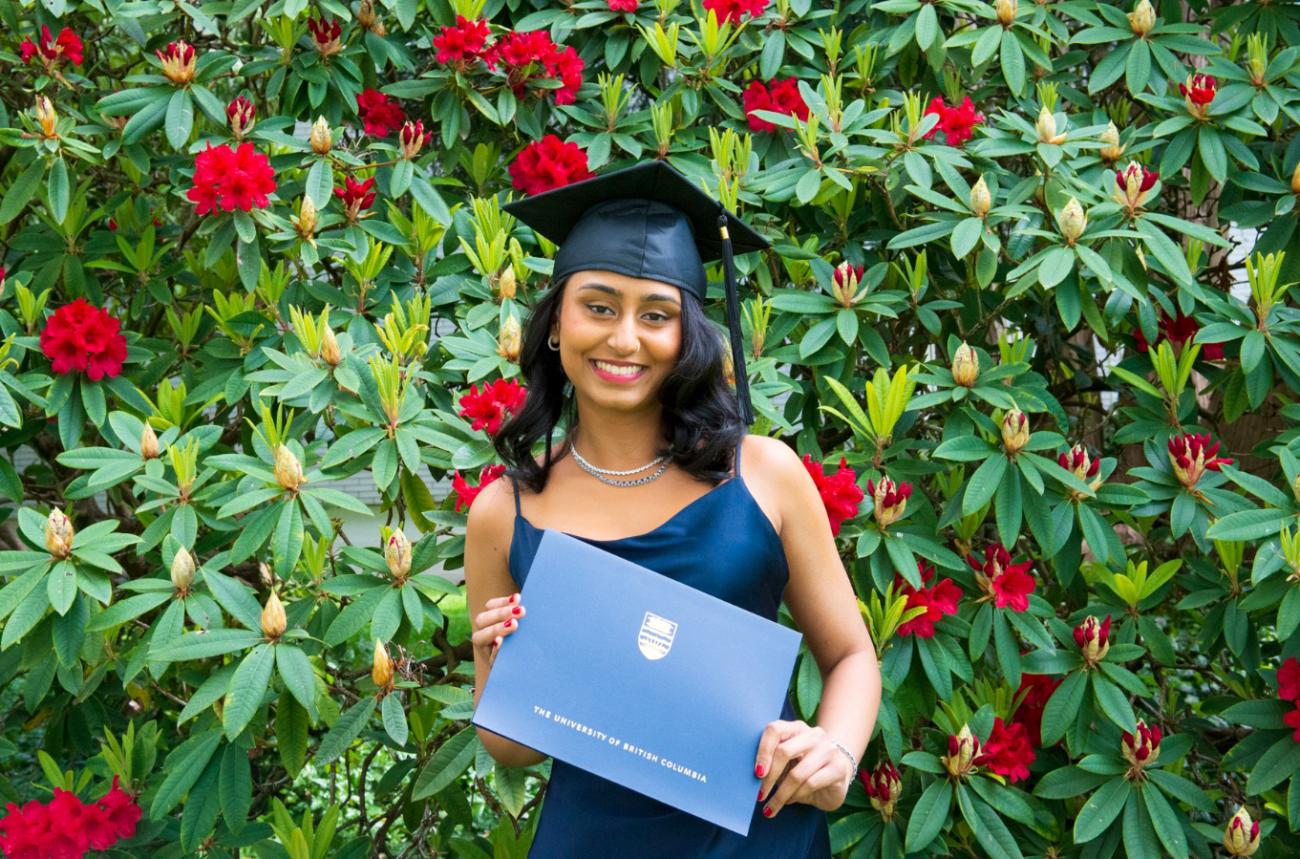 Meet Raveena — A compassionate animal lover and fierce promoter of women's health equity.
Q: What is your role in health research?
A: I am a research coordinator at the University of British Columbia (UBC) Sexual Health Research Lab. In this role, I manage ethics applications, train volunteers, screen participants, collaborate with study partners and lead weekly meetings.
Q: What is your research area of interest, and what led you to that interest?
A: Growing up in a conservative culture characterized by significant gender inequality and a noticeable gap in women's health literacy and research, I am a strong advocate for health equity — with a particular interest in women's health. I firmly believe that research is a powerful tool for advocacy, as it holds the potential to create transformative change.
Q: What is the best part about your research job?
A: Many women with sexual concerns lack access to face-to-face interventions, leaving them unable to receive the care they need. To address this, our team developed eSense, a digital tool that virtually assists these women, empowering them to gain confidence and explore their sexuality through an online program. Witnessing how eSense fosters positive transformations in their well-being and happiness brings me so much joy.
Q: What is one of the proudest moments of your career so far?
A: As part of my responsibilities, I provide support and training to volunteers, helping them navigate difficult situations that they may encounter when interacting with study participants. It is incredibly rewarding to see their personal and professional growth, which also positively impacts the participants, making them more engaged with our program.
Q: What was your first job?
A: My first job was as an orientation leader for the Jump Start program at UBC. Guiding first-year students on how to navigate academia and set themselves up for success was so much fun.
Q: What would you do if you were not in health care? 
A: If I were not working in health care, I would probably be a wildlife photographer. I love animals and nature, so having a job where I can document the beauty of animals in their natural habitat would be a dream!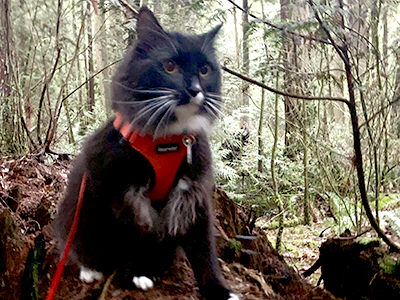 Q: What is your healthiest habit?
A: I prioritize my mental health by spending at least an hour outside each day.
Q: What is one thing we might be surprised to learn about you? 
A: I used to play the piano when I was younger. After a long break, I am getting back into it again!
Q: Who inspires you?
A: My mother is my ultimate inspiration. Her unwavering advocacy for what is right and her compassion for all living beings — both humans and animals — have left a lasting impact on me. Witnessing her go above and beyond to help those around her has fueled my drive to advocate for women's health through research. My mother's influence continues to be a guiding light in my pursuit of promoting health equity and empowering women to lead healthier, happier lives.