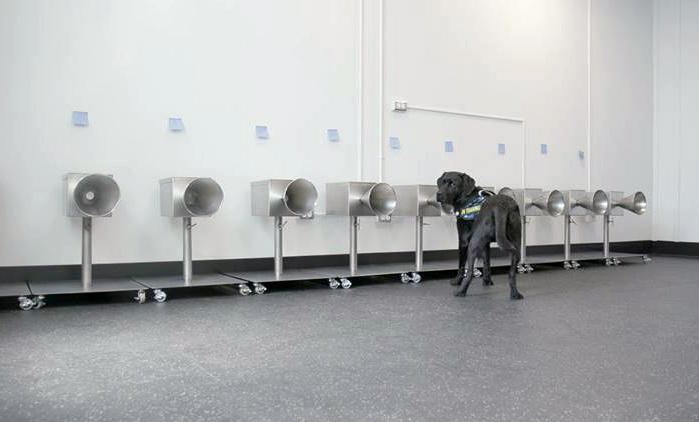 Dogs trained to detect COVID-19 based on scent alone could improve disease detection in various care settings.
Dogs who can sniff out disease could be a valuable addition to certain clinical settings, according to research led by Vancouver Coastal Health Research Institute researchers Dr. Marthe Charles and Dr. Elizabeth Bryce.
For their pilot study, published in the Journal of the Association of Medical Microbiology and Infectious Disease Canada, the research team recruited specialist dogs and their trainers for an experiment to see whether the dogs could detect COVID-19 by its smell.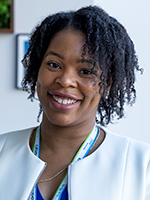 "Our study builds on a growing body of research into applications for canine disease detection, such as for cancers and infectious diseases like COVID-19," states Charles. 
"Dogs are mobile and able to detect disease indirectly in a noninvasive way, such as using clothing, masks and body fluids. In addition, they can rapidly screen a large number of individuals in a congregated setting, including cruise ships, long-term care facilities and work camps."
Dogs' exceptional noses can discern disease
The English Springer Spaniel and Labrador Retriever canine disease detectives who participated in Charles' research were trained for just over four months to correctly identify objects emitting the scent of a patient who tested positive for COVID-19.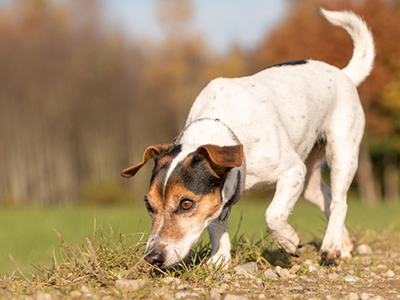 COVID-19 is a respiratory illness that can be contracted by inhaling droplets from an infected individual, such as those produced during a cough or sneeze. However, the virus doesn't survive well on fabrics like cotton and face masks, making the transmission of disease less likely.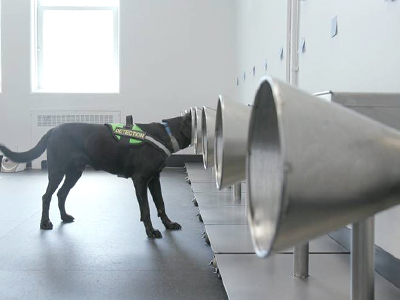 During the testing phase of Charles' double-blinded controlled trial, the dogs independently walked up a row of 10 custom scent stands where they could smell, but not touch, specimens from COVID-19 patients. Some specimens were pieces of face masks worn by these patients, while others were absorbent tubes placed under their armpits or tubes exposed to COVID-19-positive saline gargle samples.
If a dog believed that it detected a positive odour at a stand, it would freeze. Neither dog missed a positive scent, but both inaccurately stopped at a handful of negative scent stands.  
"The dogs did not miss a positive sample, and all samples that they left as negative were negative." 
While Charles believes additional testing would likely complement biomedical detection dogs, the speed with which the team was able to train and deploy the dogs, and the high degree of accuracy of their detection, may be of use in certain cases. For example, pathogen-finding pooches could be invaluable when other screening methods have yet to be approved or discovered.
"This study has shown us that we have the ability to quickly pull together a team of experts to detect emerging pathogens, such as COVID-19."
In the future, Charles sees the potential for the deployment of detection dogs to screen for other respiratory viruses, such as the highly contagious gastrointestinal virus — norovirus — as well.