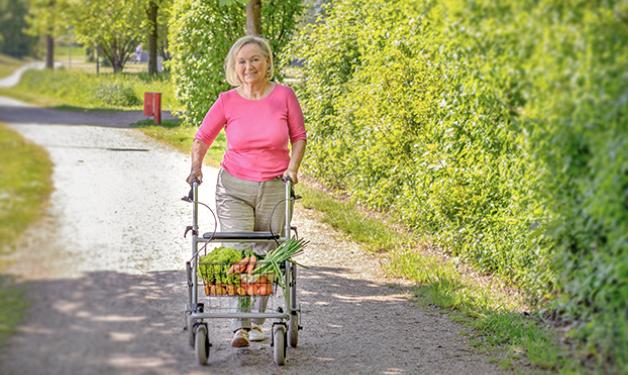 REACH program makes physical activity more feasible for older adults.
Studies touting the ills of living a sedentary lifestyle have been numerous in recent years, but few have grabbed headlines quite like one recently published in The Lancet that found that sitting for eight hours a day or more could increase a person's risk of premature death by up to 60 percent. However, the study, which was a meta-analysis of 16 studies and data from more than one million men and women, also noted that high levels of moderate to intense physical activity seem to eliminate the increased risk of death. Vancouver Coastal Health Research Institute scientist Dr. Maureen Ashe is paying attention to this sign of hope within the data.
"For me, one of the key points of the study is that, yes, we're sitting too much and it's leading to premature death, but there's also a signal here that if you are engaged in a lot of exercise, this might offset some of the negative health effects of prolonged sitting, especially for a younger age group that might still be working," says Dr. Ashe, an associate professor in the Department of Family Practice at the University of British Columbia and scientist at the Centre for Hip Health and Mobility, a VCHRI research centre. "Up until now, a lot of studies have said that independent of our physical activity, prolonged sitting has negative impacts on our health."
While younger populations may be able to accomplish one hour of moderate to vigorous physical activity per day with relative ease, older populations might find the task difficult either because of barriers related to mobility, having never exercised before, or it isn't enjoyable to them.
Dr. Ashe's research focuses on physical activity and sedentary behaviour patterns among older adults. However, after many years of working with older adults who have experienced a significant health event that affected their ability to be physically active, such as a hip fracture, Dr. Ashe wanted to figure out the ideal time to intervene to help them adopt a more active lifestyle and prevent injuries from happening.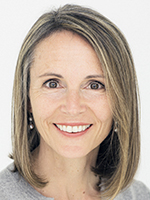 "The best places in a person's life where we can influence behaviour change are childhood and adolescence, but that's not a possibility for those of us well past those stages," she adds. "I thought an ideal time would be around retirement when people have that window of opportunity where they're already making changes in their life; why not try to target that group so they can start thinking about behaviour change and take on more of an active lifestyle?"
REACH meets people where they're at in their physical activity levels 
Dr. Ashe and her colleagues developed the Return to Everyday Activity in the Community and at Home (REACH) program. The goal of REACH is to support middle-aged and older adults to start slowly integrating activity into their daily lives – through their regular life routines – and reduce prolonged sitting time. 
"What I've learned over time is that it's really about finding ways to support people to make these behaviour changes, but not to think that physical activity always has to be a defined exercise, like to the gym, running, playing a sport, etc.," adds Dr. Ashe. "Because for many people, that's not an option."
Using a self-management approach grounded in behaviour change theory, REACH aims to support people as they incorporate more activity into their daily life routines.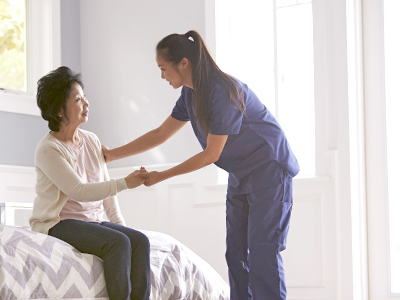 "We talk to participants about their built environment and walkability," she explains. "Are there places you can walk to instead of driving a car? Or if you have to drive, can you park a few blocks away?"
For older adults, and perhaps even younger adults just starting out being physically active and experiencing challenges, Dr. Ashe says that REACH may be the right type of bridge program.
"It tries to get people to shift their mindset and recognize that all activity counts," she adds. "But obviously, as the study from The Lancet shows, that more moderate to vigorous activity is what's going to offset non-TV-related prolonged sitting."
"However, if you're 83 and you have some significant mobility challenges, it's not reasonable to expect that you're going to get 150 minutes of moderate to vigorous physical activity per week," she says. "What we CAN do, though, is help people break up their sitting time and incorporate more daily activity into life routines, especially balance and strength exercises. That's where I see REACH can play a role in supporting people's engagement in physical activity".