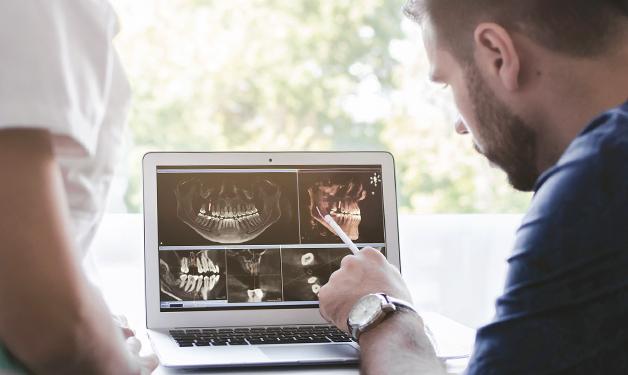 Greater accuracy and efficiency are the potential benefits of new in-house software for 3D printed surgical guides.
Around 500 patients across Canada require reconstructive jaw surgery every year, mostly due to oral cancer. The surgery requires a high degree of precision, and in-house software and 3D printing technology could not only improve patient care but save health care dollars, according to research led by Vancouver Coastal Health Research Institute physician Dr. Eitan Prisman.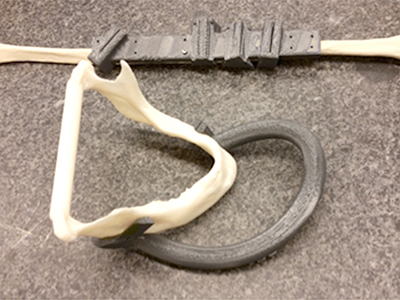 During jaw surgery, diseased bone is removed and replaced with bone from a donor site, such as the patient's fibula. Titanium plates, screws and wires keep the donor bone in place. However, this process is not without risk. Following the initial surgery, there is a 20 per cent probability that patients will require revision surgery to correct problems with their bite or an extruding plate or bone, which can lead to infection and difficulty chewing, swallowing and breathing. 
Post-surgical complications can dramatically extend the recovery process. This can mean more lost time at work and a reduced quality of life. On the other hand, computer software and 3D printed surgical guides—which identify where to make a cut and place donor bone—show promise for being able to significantly increase the accuracy of the procedure and decrease the need for revision surgeries. 
Building 3D models to meet health care needs
Developed in the 1980s, 3D printing, also called additive manufacturing, is a burgeoning part of the health care delivery landscape. It layers materials—from plastics to metals and cells—on top of one another to produce a 3D model. In health care, it is used to create custom prosthetics, hearing aids, splints and prototype organs, such as hearts. 
The in-house software developed by Prisman, who also has a math and computer science background, and colleagues has already cut jaw reconstruction surgery time almost in half, he says. This allows for two four-hour jaw surgery procedures per day, as opposed to one seven-hour procedure. 
"My end goal is to make this software available to health care providers across Canada."
With an operating room cost of around $80 per minute, significant health care savings can be realized with more efficient and accurate jaw surgery, and fewer revision surgeries. This can also improve patient outcomes and quality of life. 
Advanced technology for greater efficiency, cost-savings and results
In their paper, published in the Journal of Otolaryngology in December 2018, Prisman and colleagues compared the accuracy of using a ruler—the traditional approach—versus a 3D-printed surgical guide to cut and reconstruct a lower jawbone model. 
The guided group outperformed the ruler group in terms of the optimal positioning of the transplanted fibular bone graft and the amount of time taken to complete the reconstruction. This finding supports the use of the in-house software Prisman and colleagues developed—which received a 2015 VCHRI Innovation and Translational Research Award—for planning and creating surgical guides.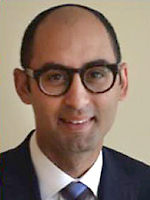 Prisman and colleague's software, developed using open source code, gives surgeons the opportunity to plan the best surgical approach before stepping into the operating room. The software transforms the surgical plan into a set of virtual surgical guides. These guides are then printed using a 3D printer, sterilized and brought into an operating room to guide the surgery. 
Not only does using in-house software give surgeons more control over their surgical plans, it also comes with a significantly lower price tag. Outsourcing 3D modeling and printing to an external company typically costs over $4,000 per case, while performing the same task in-house costs less than $300 per case, says Prisman.
"Instead of outsourcing this to another company, surgeons can plan their surgery in-house using the software we created, giving them the ability to develop and adjust their own plans." 
Prisman is working on publishing the results of a clinical trial using the software and 3D printed surgical guides to perform jaw surgery. After that, he plans on conducting a multi-centre clinical trial to test the efficacy of this technology in different clinical settings. He is also looking at integrating machine learning into the software to improve the surgical plans.