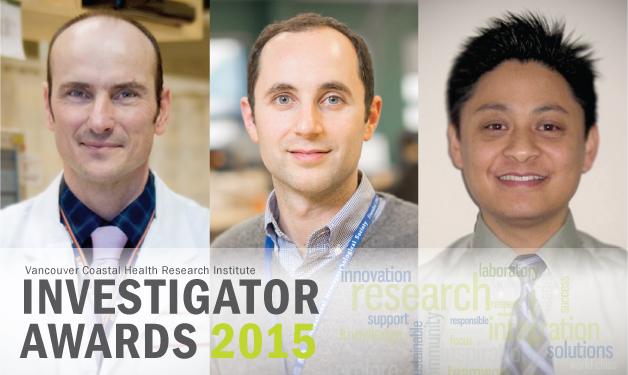 Congratulations to this year's recipients of the Vancouver Coastal Health Research Institute Investigator Awards.
The annual Vancouver Coastal Health Research Institute Investigator Awards promote excellence in health research as peer-reviewed salary support awards. The awards give investigators at Vancouver General Hospital, UBC Hospital, and G.F. Strong Rehabilitation Centre the opportunity to reduce their clinical practice commitments in order to build their research capacity and expand the possibilities of bringing knowledge from bench to bedside.
The 2015 VCHRI Investigator Award recipients are:
Dr. Gary Andolfatto, Assistant Professor, Department of Emergency Medicine, Faculty of Medicine, University of British Columbia (UBC); Attending Physician, Emergency Department, Lions Gate Hospital
Dr. Noah Silverberg, Assistant Professor, Physical Medicine and Rehabilitation Division, Faculty of Medicine, UBC; Psychologist, Acquired Brain Injury Program, G.F. Strong Rehabilitation Centre
Dr. Paul Yong, Assistant Professor, Department of Obstetrics and Gynaecology, Faculty of Medicine, UBC; Gynaecologist, UBC Sexual health Laboratory, Vancouver General Hospital
Congratulations to this year's award recipients!
---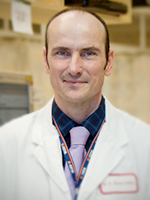 Acute pain is one of the most common symptoms of patients in emergency departments (EDs).
"Effective, timely pain control is a fundamental component of ED care," says investigator Dr. Gary Andolfatto. "Despite this, there is an increasing body of evidence highlighting under-treatment of pain in ED patients." It is known that delivering pain medications to patients that need it is often delayed.
"We've recognized these significant analgesia treatment delays in the ED," he adds. "Our research is driven by the goal to treat patients more efficiently and achieve earlier analgesia delivery."
Dr. Andolfatto's before-and-after observational study will look at patients presenting to the emergency department with painful musculoskeletal injuries. The objective of this study is to determine if more patients receive analgesia within 30 minutes after the introduction of a structured intervention. The structured intervention will comprise three components: 1) a staff education module, 2) a standardized protocol for administration of analgesics, and 3) emphasis on rapid delivery methods depending on the clinical circumstance.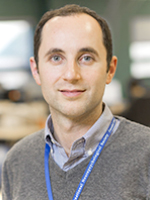 Every year, thousands of Canadians sustain a mild traumatic brain injury (MTBI) and do not promptly recover. According to British Columbia's worker's compensation board (WorkSafeBC), half of injured workers remain unable to return to work after completing a concussion rehabilitation program.
"Many individuals who sustain an MTBI, or concussion, recover quickly and fully, with minimal treatment," explains investigator Dr. Noah Silverberg. "However, about one in five remain on disability leave for work several months after a concussion. People who have a concussion at their workplace may take even longer to return to work."
"We want to better understand why some people who sustain a concussion, especially when injured on the job, take longer to get back to work," adds Dr. Silverberg. "We hope that our study findings will help doctors and therapists who treat people with concussion to select the most appropriate therapies or design new ones."
Dr. Silverberg's study involves recruiting patients, half of whom will have sustained a concussion or brain injury at work and the other half outside of work. At the start of their treatment, the study will look at factors thought to possibly influence how quickly people resume working. Patients' recovery will be followed over time to learn more about when and why they returned to work and the kinds of problems they may continue experiencing due to their injury.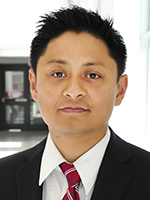 Endometriosis is defined as the abnormal presence of uterine tissue outside of the uterus (womb), typically elsewhere in the pelvis. It is present in one of 10 reproductive-aged women, five of 10 women with infertility, and five of 10 women with pelvic pain. Treating the pain and fertility issues that stem from endometriosis result in significant costs to Canada's health care system.
In particular, endometriosis causes pain with intercourse/penetration during sexual activity, which is known as dyspareunia.
"Dyspareunia is common in women with endometriosis, , which reduces women's sexual activity, sexual satisfaction, self-esteem and quality of life," explains investigator Dr. Paul Yong. "It's largely unknown how endometriosis causes dyspareunia."
Dr. Yong's study objective is to identify the causes of dyspareunia in endometriosis looking at possible contributing psychological, anatomic, cellular, and genetic factors. The study aims to provide a model showing how endometriosis leads to pain and will provide clinicians and researchers with a better understanding of the condition, hopefully leading to better treatment options.