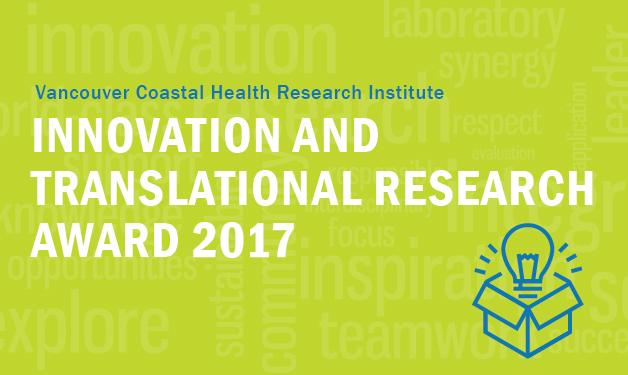 Congratulations to the 2017 Innovation and Translational Research Award recipients!
Visionary evolution and continuous improvement are needed to tackle current and future health care challenges. For this reason, Vancouver Coastal Health Research Institute (VCHRI) is proud to support advances in patient care with the annual Innovation and Translational Research Awards. The recipients of these awards are helping to catalyze research discoveries into implementation. 
The 2017 Innovation and Translational Research Award winners are:
---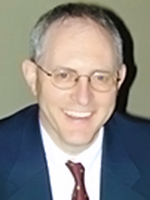 After cancer surgery, many patients need a skin, muscle, or bone tissue transfer to reconstruct surgical defects. When these transfers fail, it is a devastating experience for the patient. Recent evidence shows that tissue transfer failures can be decreased if detected early by Near Infrared Spectroscopy Technology (NIRS). 
"This research will design, build and evaluate a NIRS system to make it commercially available, decreasing patient morbidity and potentially lowering operative costs associated with failed tissue transfers," explains Dr. Donald Anderson.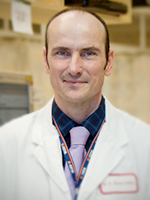 Treating acute pain in the pre-hospital setting in B.C. remains a significant problem as primary care paramedics (PCPs) have limited options to provide analgesia, resulting in a delay of timely and adequate pain relief for patients. Current care (nitrous oxide) is limited by short duration, nausea, vomiting, and minimal efficacy. Other options, such as use of opiates, are beyond the scope of a PCP's practice. This research will examine if intranasal delivery of ketamine results in more patients experiencing a significant reduction of pain within 30 minutes, potentially providing PCPs with a simple, rapid, reliable, and safe method for providing analgesia.
"I'm excited about this trial as it addresses a clear and present care gap in the ability of a majority of the Province's paramedics (PCPs) to provide adequate pain relief," says Dr. Gary Andolfatto. "As an emergency physician for many years—and as a patient—I have witnessed the challenges, successes and failures of our ability to treat patients' pain safely, effectively and quickly. This study represents a novel and practice-changing initiative that would constitute a major advance in the core practice of pre-hospital providers and help overcome barriers to providing humane, quality care to patients."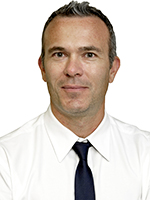 A shortage of donor organs for heart transplantation is a significant problem leading to mortality for patients on transplant waitlists. One way to address donor scarcity is to expand the donor pool from brain-dead donors to those who have died from circulatory arrest, but assessing the viability of these organs is difficult. This research will address the pressing need to quantify organ viability from circulatory arrest donors using ex-vivo heart perfusion. 
"Too many patients are suffering from heart failure as a result of a shortage of donor hearts," explains Dr. John Boyd. "This project could help by feasibly doubling the number of hearts available for transplant in British Columbia."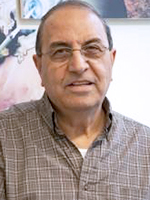 Meshed skin grafts are absolutely necessary for the survival of patients with large burns and skin defects, and current technology allows for maximal wound surface area coverage while minimizing the required donor sites. However, for patients with severe burn injuries, large areas often remain un-grafted and at risk of infection. They also risk development of irregular scarring. This research will examine whether a shelf-ready reconstitutable skin substitute added to the mesh graft will result in improved graft take, clinical appearance, healing time and skin thickness. 
"As meshfill is a liquid skin substitute, it can fill up cavities and void areas seen in many medical conditions, such as non-healing diabetic wounds," explains Dr. Aziz Ghahary. "If a wound does not heal, meshfill can help."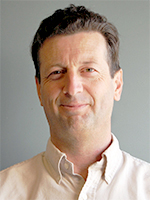 Dr. Blake Gilks proposes to offer Find-ItTM, a cancer genomic test, to patients when ordered by their oncologists. This test provides mutation status of cancer genes. Our research will examine if a cancer genomic test will provide clinicians with recommendations on all currently approved targeted treatments, mutations associated with resistance, as well as investigative drugs in clinical trials that might be appropriate for their patients. The research team aims to complete a pilot project to validate and implement this test for clinical use at Vancouver General Hospital.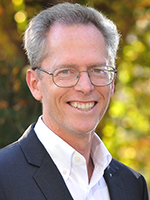 Spasmodic dysphonia (SD) is a neurological speech disorder where a patient's ability to speak is compromised due to sudden, involuntary contractions of the vocal cords. This disease is currently treated at a neuromuscular level with Botox injections or surgery, which can have limited effectiveness and unwanted side-effects. This study will test a radical new intervention to treat SD with deep brain stimulation, exploring a promising avenue for a brain circuit-based therapy for SD.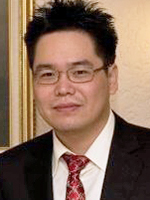 Therapeutic drug monitoring of vancomycin, an antibiotic used to treat a number of bacteria infections, is routinely practiced. It typically involves sampling of the blood, which is invasive and can be associated with adverse side effects, and may incur significant costs to the system. This research will examine if monitoring can be done with alternative body fluids, such as tissue fluid by a using minimally invasive microneedle to sample from the epidermis, resulting in pain-free monitering with potentially fewer associated costs. 
"This research will potentially allow clinicians and researchers to monitor the concentrations of vancomycin and other antibiotics without drawing blood, thereby minimizing harm to the patient and maximizing cost savings to the health care system," explains Dr. Tony Kiang.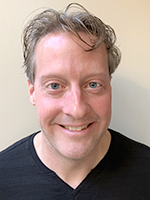 Although fall prevention strategies can reduce yearly fall risk by 30 percent, one in three older adults fall every year. This costs the Canadian health care system about 5 billion dollars annually. The main barrier to fall prevention is that these interventions are difficult to deliver widely and are not cost-effective. Recent advances in machine learning, however, have disrupted the standard medical approach to prognosis. This research will develop the Recoverable Imbalance Detection System (RIDES), a validated algorithm to predict future fall risk and allow for timely targeting of vulnerable patients. 
"The most common event leading to a loss of independence in older adults is a fall, and as a geriatric medicine specialist I often see patients after they have already injured themselves," explains Dr. Kenneth Madden. "My goal is to develop a system that allows us to prevent falls before the injury even happens."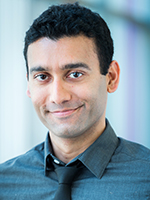 Psychosis occurs in disorders besides schizophrenia, such as bipolar disorder. The symptoms of psychosis cause profound impairment and emotional distress to patients. For many, the symptoms do not fully respond to antipsychotic medication and other treatments need to be developed to help improve symptoms. To date, there have been no specific treatments targeting psychosis in bipolar disorder. This study will examine whether a psychotherapeutic approach called Metacognitive Training (which was developed to help improve delusions in schizophrenia) can also help reduce delusional severity in patients with bipolar psychosis. 
"My long-time collaborator Professor Todd Woodward and I have been working on better understanding delusions in psychosis, and developing psychotherapeutic interventions to target these symptoms," explains Dr. Mahesh Menon. "As there are no validated psychosocial treatments for psychotic symptoms in bipolar disorder, we hope that we can adapt Metacognitive Training to help ameliorate these symptoms."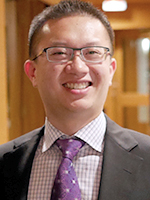 Salivary gland tumours are a common type of head and neck tumour, comprising over 20 diverse tumour types ranging from slow-growing tumours to high-grade disfiguring and lethal malignancies. Distinguishing between the different types can be challenging for pathologists using current microscope analysis. We hope to develop a genetic test using the recently developed NanoString platform that will allow us to rapidly identify defining genetic changes known to occur in most types of salivary gland tumours. This will help guide surgeons to perform the most appropriate cancer surgery, and identify opportunities for oncologists to use precise targeted therapies.
"The toolset of pathologists has greatly expanded over the last decade beyond the use of the microscope, particularly through the use of genetic testing for cancers," explains Dr. Tony Ng. "We hope to translate the successes we have had in developing similar tests for breast cancer and sarcomas into a test for this important group of head and neck cancers."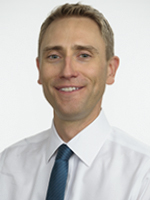 Unplanned hospital readmissions are associated with increases in morbidity, mortality, cost and patient dissatisfaction. In 2012, an initiative of Doctors of BC and the BC Ministry of Health was introduced to incentivize physicians to provide patients and their primary care providers with a point-of-care supplemental discharge summary to reduce the risk of unplanned hospital readmission. Did this initiative decrease unplanned hospital readmissions? Is it a cost-effective way to address this problem? Dr. Staples and co-investigator Dr. Jason Sutherland will answer these questions using BC's world-class population-based data holdings.
"Almost one in seven medical patients is readmitted within a month of being discharged from the hospital," says Dr. Staples. "Patients, doctors, and policymakers want to find ways to keep people healthy enough that they don't need to return to the hospital. If we can demonstrate that this BC-based initiative is effective, it could be a model for other hospitals and health systems around the world to implement."