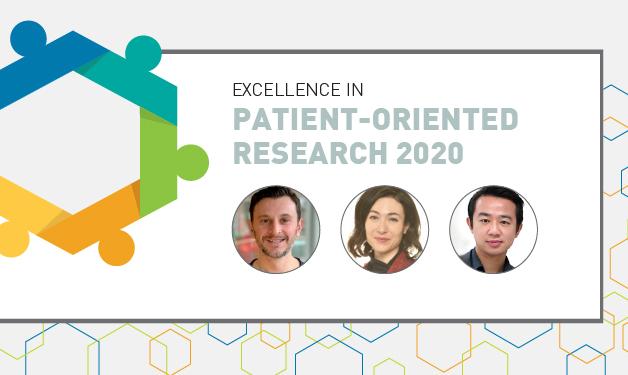 Congratulations to the 2020 Excellence in Patient-Oriented Research Award recipients!
From study design to presenting research findings, patients can play a vital role throughout the research process. The Excellence in Patient-Oriented Research Awards support clinician scientists to conduct patient-oriented research and involve patients as research partners. The award is a joint initiative of the Vancouver Coastal Health Research Institute and the BC SUPPORT Unit, and promotes the further development of research capacity in British Columbia.
The 2020 Excellence in Patient-Oriented Research Award winners are:
---
Reanimating the arm after paralysis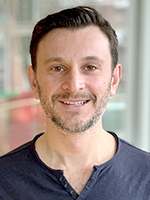 Patients with spinal cord injury (SCI) and peripheral nerve injury can lose the ability to use their arms. One rehabilitation option for arm paralysis is nerve transfer surgery to "reanimate" the arm. Nerve transfer involves re-routing an undamaged nerve to connect to a damaged nerve to revive the muscle that has lost its nerve supply.
Berger's research aims to answer crucial questions about nerve transfer surgery, such as identifying which patients will benefit most, the type of surgery that is best for each individual and finding the optimal time for surgery.
"This award provides an opportunity to involve patient partners in the projects' early stages, ensuring that the studies are implemented with their feedback in mind so the potential outcomes are meaningful to them," says Berger. 
Uncovering the early warning signs of cognitive decline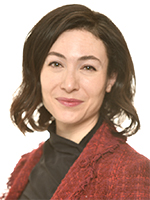 Congenital heart disease (CHD) occurs when the heart does not properly develop before birth, which can lead to more serious health complications later in life. Adults with congenital heart disease (ACHD) have a high risk of developing problems within the blood vessels of the brain that can result in difficulty thinking and cognitive decline. ACHD experience these problems more often and earlier in life than people with relatively normal hearts.
What is not known is how often or how quickly problems with thinking develop and what the connection may be between cerebrovascular disease and thinking problems in ACHD. Field's research will examine ways to detect and measure these issues over time, in order to develop better preventative treatments.
"Partnering with ACHD patients and their loved ones will allow us better understand the early warning signs of cognitive decline, including how they can be measured and how they affect day-to-day life," says Field.
Improving kidney allocation for highly sensitized patients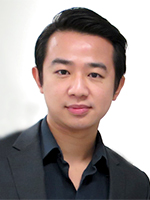 Canada has a growing waitlist of patients needing kidney transplants. The likelihood of receiving a transplant is even lower when it comes to difficult-to-match recipients, such as those who have developed a broad range of antibodies due to exposure to foreign molecules through blood transfusion, are pregnant or have had a previous organ transplant.
A recently proposed national program called Willing to Cross could improve access to kidney transplantation for difficult-to-match recipients changing the current kidney allocation system, but this policy change may introduce unanticipated effects on the wait time for the remaining patients on the kidney waitlist. Lan's research aims to gauge patients' views on the Willing to Cross program from the principles of utility and fairness.
"By directly engaging with the diverse kidney patient community that we serve, we will be better able to evaluate patient perception and readiness to adopt a new kidney allocation system," says Lan.