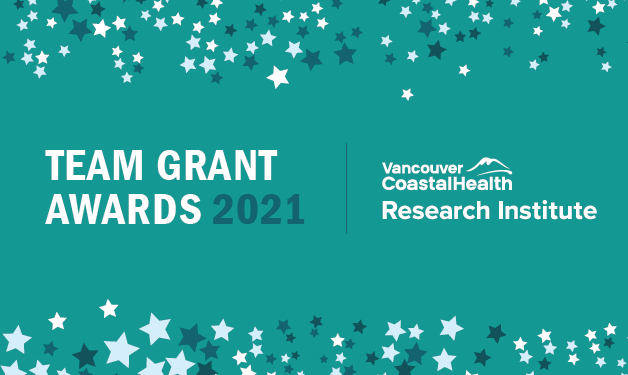 Collaborative partnerships support innovative approaches to treating vulnerable populations. Congratulations to the 2021 VCHRI Team Grant recipients!
Though collaborative efforts and meaningful partnerships, new ideas and innovations move from bench to bedside, improving health care practices and patient outcomes. Vancouver Coastal Health Research Institute is proud to support research through Team Grant mentorships, which facilitate Vancouver Coastal Health staff and clinicians to work with experienced investigators to share knowledge and build connections. These grants enhance health care delivery by supporting cooperative practice-based research projects aimed at addressing current health care challenges. 
The 2021 VCHRI Team Grant recipients are:
---
Designing an immunity test for personalized care of kidney transplant patients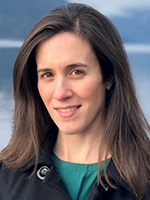 Cytomegalovirus (CMV) is a common virus that typically does not cause serious problems in people with normal immune systems, but it can be dangerous when contracted by a transplant patient. Following a successful transplantation surgery, patients are required to take immunosuppressive medications to prevent organ rejection, which can allow the CMV to resurface in the body and cause health problems. Currently, kidney transplant patients who are at risk of developing CMV are given antiviral medications to prevent infection, but these medications can have serious side effects. 
The goal of this study is to trial one CMV immune test in kidney transplant patients to assess those at risk for CMV infection. Researchers will use these tests to track patients' immune system for the first-year after their transplant to identify warning signs of CMV infection before it develops. 
"This test will be a personalized approach to CMV monitoring for post-transplant patients," says Dr. Belga. "It has the potential to not only decrease the frequency of blood work and reduce both medication costs and side effects for those deemed low risk of CMV complications, but also improve patient outcomes by allowing for early identification of those at high risk of developing complications from CMV." 
Studying the treatment of severe bacterial infections affecting patients with substance use disorder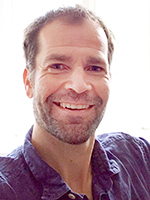 Severe bacterial infections that affect the heart or spinal cord require hospitalization and long courses of high doses of antibiotics, typically lasting at least 6 weeks. After the initial hospitalization, most patients with are connected to an outpatient antibiotic therapy program to complete the rest of their treatment at home or in their community. However, people with substance use disorders are often not accepted into these program due to concerns about complications, adherence and lack of safe housing conditions. This results in prolonged hospital stays and treatment interruptions that cause strain on both the patient and the health care system. 
This project will examine the benefit of providing antibiotic therapy for patients with both severe bacterial infections and substance use disorders in a short-stay, skilled nursing facility called the Community Transitional Care Team (CTCT). The research team will compare outcomes, experiences and costs associated with patients who receive care at CTCT versus those who are referred to CTCT but for various reasons—especially a lack of vacant rooms at the time of referral—do not reach CTCT to complete their antibiotic treatment.
"Findings from this project could help to inform further investment into resources and programs that benefit this marginalized population," says Dr. Hajek. 
Determining ways to address feelings of loneliness in long-term care residents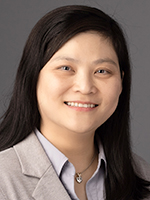 Since the beginning of the COVID-19 pandemic in BC, long-term care facilities (LTCF) and their residents have been affected by outbreak events and enhanced surveillance protocols. To prevent the spread of the virus to LTCF residents, who are more vulnerable to suffering severe COVID-related health complications, restrictions on social activities and visitation were put in place. While these restrictions were necessary to protect residents' physical health, their mental health may have been negatively impacted. Past research suggests that loneliness is an ongoing mental health issue for residents of LTCF and can increase their mortality rate by 29 per cent. 
The aim of this project is to discover the impact of the pandemic on feelings of loneliness. The research team will conduct interviews and focus groups to learn about the experiences of residents, staff and leaders in LTCF, and will determine what tactics worked well to mitigate loneliness during the pandemic.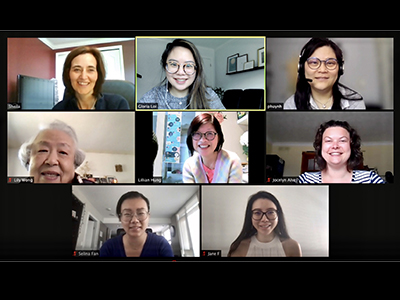 "We hope that by using participatory and resident-centred approach this research will generate important knowledge that can be used to help improve quality of life for long-term care residents," says Huynh.
Providing healing education for addiction and resilience from trauma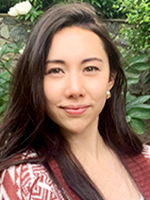 While research has found that trauma is a critical root cause of addiction, the health care system does not support people who use substances in accessing the trauma-informed care they need. 
This project will support the delivery and evaluation of a peer-led trauma education course to people who have trauma and use substances in the Downtown Eastside (DTES). The course, which was co-designed with the DTES community, aims to help people who use substances understand how exposure to trauma may impact them and how they can lessen those impacts.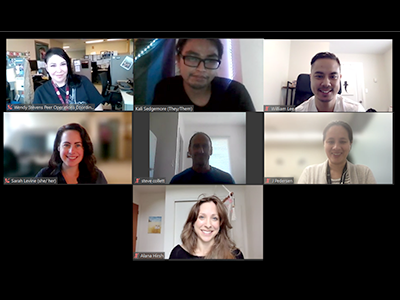 "This research will help determine whether this course is feasible and effective," says Thomas. "If we find that it is successful and can be implemented in other settings, it will greatly improve access to mental health support in the community and help build resilience in people who use substances."
---
The Team Grants are made possible with the generous support of the VGH & UBC Hospital Foundation, Richmond Hospital Foundation and the Transplant Research Foundation of BC in partnership with VCHRI.