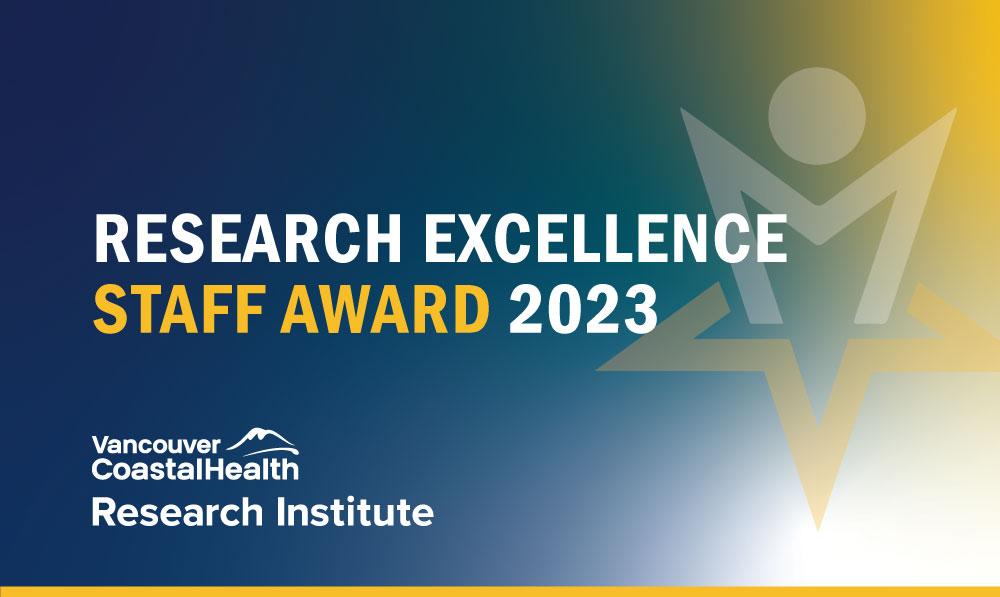 Congratulations to the 2023 Research Excellence Staff Award recipients!
Vancouver Coastal Health Research Institute (VCHRI) is proud to recognize the outstanding contributions of long-term research staff with this year's inaugural Research Excellence Staff Award (RESA). This competition acknowledges staff members with 10 or more years of service who have demonstrated research excellence through mentorship, building research culture and upholding the VCHRI values of integrity, accountability, collaboration, equity and community- and patient-focus. Each recipient will receive $15,000 of lab funding, as well as a personal honorarium for their dedicated work.
The recipients of the 2023 Research Excellence Staff Awards are:
Committed to mentorship and lifelong learning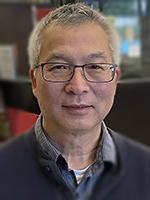 In 2011, Dr. Herbert Chan was the first member to join Dr. Jeff Brubacher's research team — a key part of the VCHRI Emergency Medicine Research Program now known as the Road Safety and Public Health Research group. With his training as an epidemiologist, Dr. Chan contributed to the group's first successful CIHR grant in 2011 — a $6 million funded project that studies drug-impaired driving and is currently running in 17 Canadian trauma centres. His scope of research includes traffic policy evaluation, complex pharmacoepidemiological studies, road trauma outcomes, active transportation and driving simulator research.
Dr. Chan directly supervises all research coordinators and has contributed significantly to the growth of the team. He also contributes to cultivating a workplace culture of respect, collaboration and encouragement by providing mentorship and support for the professional development of new team members, volunteers and students.
"The knowledge we gain from research will benefit the health of many people worldwide," says Dr. Chan. "Seeing our findings being used in policy change is the most fulfilling part in our research work. Being a health researcher also provides me with a lifelong learning opportunity to be attuned to current and emerging public heath issues."
Building relationships with integrity and initiative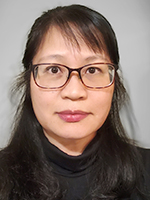 With a background in physical therapy, Chihya Hung began her career as a research assistant in 2004 before moving into a research coordinator role at the Rehabilitation Research Program (RRP) at VCHRI, where she supports Dr. Janice Eng's research activities. With 19 years of service, Chihya's institutional knowledge and resourcefulness has helped make the RRP more efficient in its policies and practices.
Chihya consistently goes above and beyond her regular duties by providing central support to the RRP staff, faculty and trainees. Her passion for helping people has been instrumental in fostering relationships with hospital staff as well as GF Strong maintenance staff. She also contributes to the creation of a strong community of patient participants by demonstrating integrity and kindness, and uses her conflict resolution skills to cultivate a positive working environment at RRP.
"I cherish the opportunity to work so closely with hospital personnel, patients and members of the RRP at the GF Strong Rehab Centre," says Chihya. "These valuable connections have improved the functionality of the RRP and our ability to undertake research within a clinical setting."
Inspiring a culture of pride and dedication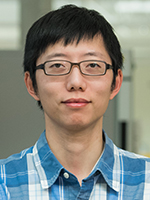 Yuan Jiang entered the field of spinal cord injury (SCI) research after majoring in biology at UBC and taking several courses with Dr. Wolfram Tetzlaff. He began his work as a lab technician, and now works as the facilities manager at ICORD. While working in the lab, he developed and streamlined many experimental procedures and protocols to support staff, students and volunteers in training. He consistently models a great work ethic, cultivates safe work practices and demonstrates pride in ICORD's work. 
Yuan oversees safety onboarding of staff at the lab, ensuring that all research work is carried out safely and efficiently. He has shown his commitment to ICORD's vision to make SCI preventable, liveable and curable by supporting investigators and their teams to work on more expansive projects. 
"Having the opportunity to work in the field of my interest, at a top-tier institution with bright people who share the same passion as mine fills my days with exhilaration and pleasure," says Yuan. "This award is a great honour and only reinforces my determination to provide the best possible service to our research centre."
Advocating for positive change in the community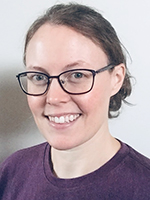 Dr. Lindsay Nettlefold began her staff academic role 10 years ago with the school-based program Action Schools! BC, which has impacted the health of 500,000 children across the province and resulted in school policy change. Since then, she has become the primary staff academic lead for the community-based Choose to Move program in the Active Aging Research Team under the supervision of Dr. Heather McKay. Dr. Nettlefold is an expert in scale-up science, clinical trials and population health data analysis. She has also created standardized approaches to measurement and training to conduct long-term research trials in partnership with community organizations. 
Dr. Nettlefold is committed to supporting the vision of the research team by helping make communities better places to grow old through promoting older adult health. She engages and builds capacity with partners as they implement the Choose to Move and Next Step programs to improve the physical, social and mental health of older adults, and is known to continually provide support to colleagues and trainees in the lab.
"I find it really rewarding knowing that we are making a direct impact on the lives of older adults in B.C.," says Dr. Nettlefold. "I am very proud of the way our team supported each other and found new ways to work together to quickly adapt our research program during the pandemic."
Developing tools for research excellence
For over 20 years, Arnold Ryomoto has made significant contributions as a technician in the Cardiovascular Imaging Research Core Laboratory (CIRCL), involved in many multi-centre randomized clinical trials that rely on image analysis and data accuracy. Working under Dr. G. B. John Mancini, Arnold has used his knowledge of computer programming to develop a multitude of software tools to improve workflow and output. His applications have allowed the lab to maintain a high level of quality assurance and quality control. 
Arnold's programming achievements include the development of a DICOM viewer to streamline analysis processes, a medical image sharing application called the CIRCL TransferApp and the CardioRisk Calculator — a tool to educate physicians on recent Canadian dyslipidemia guidelines – among many other databases and applications. Through his time at CIRCL, his contributions have allowed for the collaboration of colleagues worldwide and the notable reputation of the lab. 
"I am proud to be part of this lab that has greatly contributed to the advancement in cardiovascular health," says Arnold. "A huge achievement was being involved in the development of a medical application for physicians, nurses and residents – a teaching tool used by thousands across Canada and the rest of the world."
Leadership through perseverance and collaboration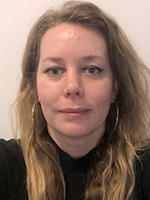 After completing her PhD in medical sciences and a post-doctoral fellowship at ICORD, Dr. Femke Streijger joined Dr. Brian Kwon's lab as a research associate, which allowed her to contribute to a wide range of innovative research projects on SCI. While over the last decade her work has greatly expanded, she currently assumes a preclinical program manager role in addition to her role as a scientist. The scope of her work includes overseeing multiple projects, supporting research study conceptualization and development, writing and managing large budgets, supervising a team of over 30 staff and trainees and publishing original research. She has published 22 papers in the last five years, with her primary focus on evaluating SCI treatments to guide the current clinical practice in the SCI field. 
Dr. Streijger demonstrates exceptional leadership in her willingness to support the next generation of scientists, providing feedback on thesis projects, direction to trainees and teaching new staff. She is widely recognized as a positive leader with admirable perseverance, and is known for her creative thinking and collaborative spirit. 
"The best thing about working at the Kwon lab is the passion shared by all of the staff, trainees and students on the team, along with the diversity of research," says Dr. Streijger. "One day you will be analyzing data, and the next you will be working with an international team of 12 institutions tacking the entire continuum of SCI care!"
Contributing to higher efficiency and productivity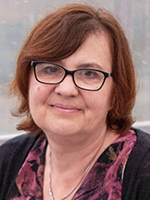 After immigrating to Canada with a master's degree in chemistry, Anna Wilkinson began working in medical research. She focuses on the role of lipoproteins in vascular contributions to Alzheimer's disease and other forms of dementia, and plays a key role in Dr. Cheryl Wellington's lab as the lab manager. Over the past 16 years, the scope of Anna's work has evolved to include providing technical experimental support, hiring and training of new personnel, grant budgeting and financial reports, ethics renewal and administrative and logistic management. 
Anna has made outstanding contributions to the research culture in the Wellington lab, consistently providing feedback and using her wealth of knowledge to support trainees and staff throughout the years. She is a major advocate for the lab and works to ensure a safe and effective research environment under ever-changing needs and opportunities.
"When I was introduced to the field of medical research, I was immediately attracted to how close this work brought me to real patients and their health problems," says Anna. "I would like to keep working in the field of Alzheimer's disease as I think this is fascinating research and the need for progress in this area is proving more and more urgent."