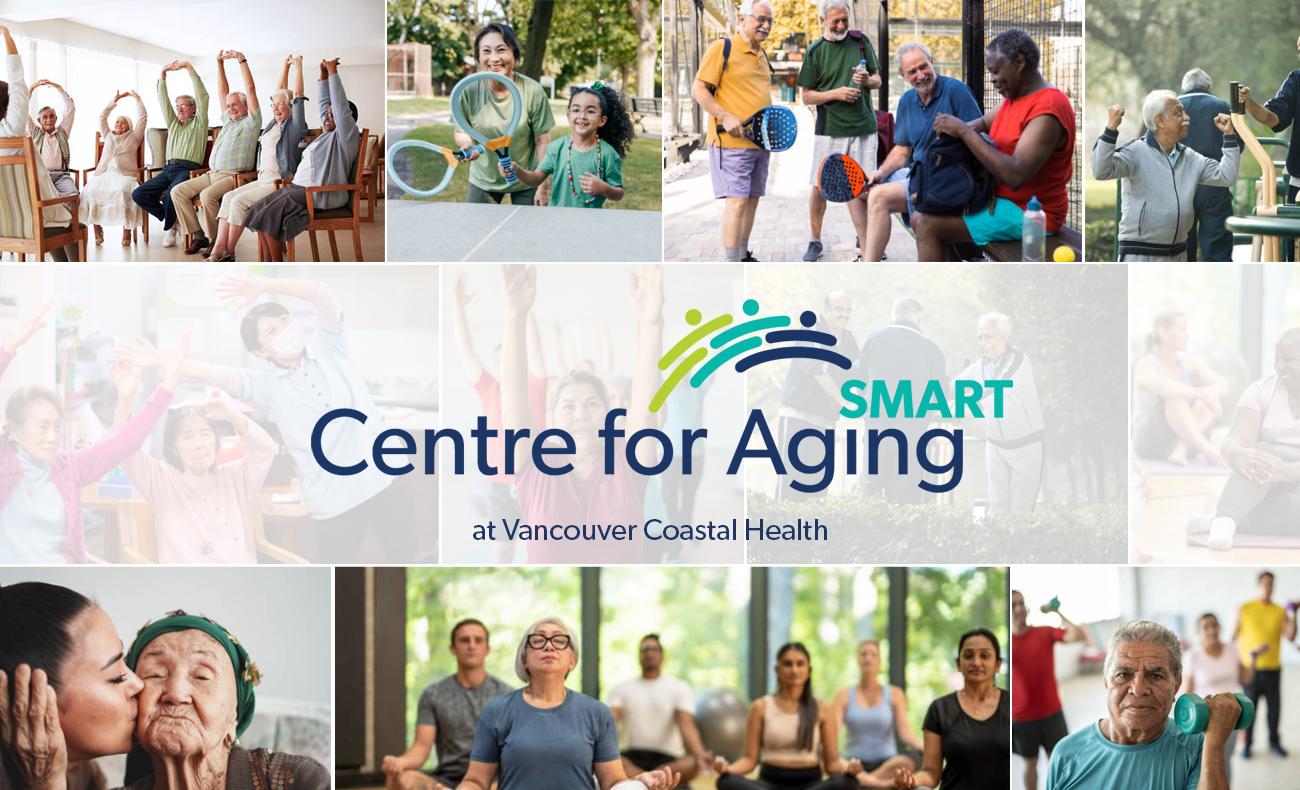 The centre will offer new opportunities for collaboration among researchers, clinicians and patients to address priorities in healthy aging and rehabilitation.
The Centre for Hip Health and Mobility (CHHM) has partnered with the Rehabilitation Research Program (RRP) at GF Strong to form the Centre for Aging SMART (Solutions for Mobility, Activity, Rehabilitation and Technology) at Vancouver Coastal Health (VCH). Centre researchers and clinician-scientists are world leaders in aging and rehabilitation who are changing the lives of aging Canadians. Their work informs clinical practice and recommendations, shapes community programs and promotes aging in place via innovations in technologies and tools. 
"Both CHHM and RRP are dedicated to improving the lives of aging individuals by helping them to achieve greater independence and quality of life, especially in the face of aging, disability and chronic disease," says Dr. Janice Eng, co-director of the Centre for Aging SMART.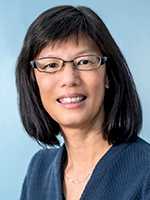 Part of VCHRI and University of British Columbia (UBC), the Centre for Aging SMART is already internationally recognized for conducting impactful research in healthy aging and rehabilitation. 
"Joining forces to form the Centre for Aging SMART will help us find new, innovative solutions to both aging and rehabilitation care needs."
"CHHM has amazing orthopaedic surgeons whose research has shaped the treatment and management of fractures, and some of RRP's rehab faculty have developed novel rehabilitation programs for patients who have received hip replacements," says Eng. "This is only one of many collaborations between the two groups that showcase the benefits of this merger." 
The Centre for Aging SMART brings together two Tier 1 and three Tier 2 Canada Research Chairs, along with several other high-profile health research scholars and professional investigators. Centre investigators have collectively published approximately 6,800 peer-reviewed papers in the areas of aging, mobility and rehabilitation, including fall prevention, orthopaedic surgical treatments, transitions in care, aging in place, cognitive health and active aging.
"Our interdisciplinary team of researchers, clinicians, students, staff and community partners work together to implement, evaluate and disseminate solutions to some of our health care system's most pressing and expensive problems."
"The aging population continues to increase globally. Over the next 20 years, Canada's older adult population is expected to grow by 68 per cent," says director of the Vancouver General Hospital (VGH) Falls Prevention Clinic and co-director of the Centre for Aging SMART, Dr. Teresa Liu-Ambrose. "There is an urgent need to identify, evaluate and implement evidence-based strategies that promote well-being, aging in place and effective transitions in care."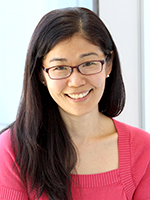 The United Nations Decade of Healthy Aging, launched in 2021, has made clear the global priority of healthy aging, notes Liu-Ambrose.
"Life expectancy in Canada has increased over the past 100 years, but these extra years are often not lived with independence or well-being." 
"The Centre for Aging SMART will ensure that VCH continues to be a national and global leader in providing health care for older adults through innovative and patient-oriented research."
The meaning behind 'SMART'
The Centre for Aging SMART brings together some of the brightest minds in aging and rehabilitation to find research-backed solutions that fill gaps in disease diagnostics, prevention and care. 
Interdisciplinary researchers work closely with the VGH Falls Prevention Clinic to provide an evidence-based model for fall and fracture prevention and improve mobility across the province. The Centre's orthopaedic surgeons and engineers have utilized a state-of-the-art surgical research suite to develop innovative diagnostics and new surgical procedures for hip fractures.
Centre researchers are exploring interactions between activity and cognitive health in older adults. One Centre researcher is leading a $2.5 million Social Sciences and Humanities Research Council grant to develop barrier-free communities to improve access and participation among older adults and people with disabilities. Centre researchers are also examining the role of relationships, e.g., couples, on physical activity and sedentary behaviour in older adults. 
Stroke is the most common serious neurological condition in older adults, affecting one in five people after age 55. Centre researchers are leading multi-site clinical trials to improve rehabilitation and recovery after a stroke, including medication, exercise and brain stimulation treatments. 
Lastly, Centre experts are developing advanced technology, including automated methods for detecting sleep quality, heart attack and real-world falls. They are also applying innovative machine learning and artificial intelligence to discover novel uses and integrations among current technologies and interventions.
Ongoing partnerships between the Centre for Aging SMART, VCH and UBC will also continue to be key to developing health care innovations that can be rapidly moved into practice, and policies to improve the lives of patients and families today.