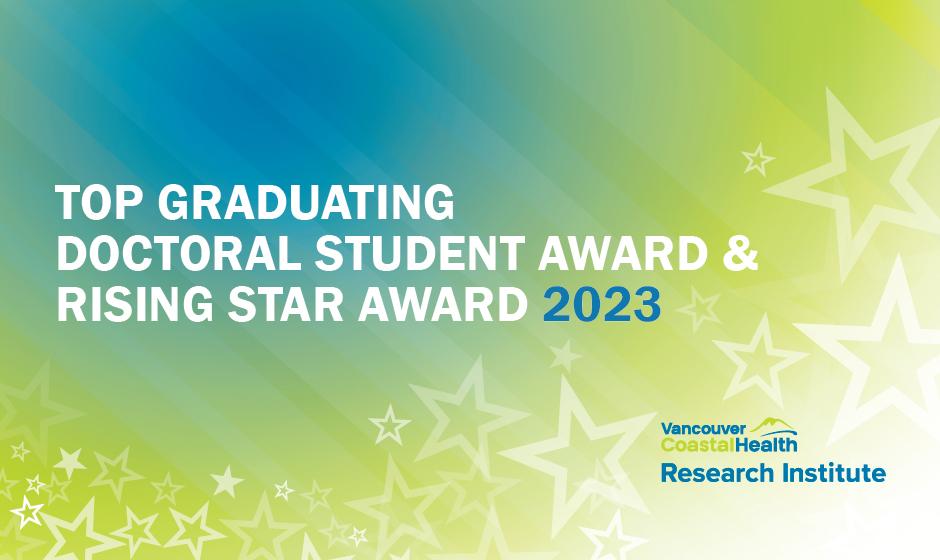 Congratulations to the 2023 Top Doctoral Student and Rising Star Award recipients!
Vancouver Coastal Health Research Institute (VCHRI) is proud to support the future leaders of research with the Top Graduating Doctoral Student Awards and the Rising Star Awards. These awards recognize the outstanding efforts by VCHRI trainees in the realm of research excellence, serving as role models and making significant contributions to the Vancouver Coastal Health research community. 
The 2023 Top Graduating Doctoral Student award recipients are:
The 2023 Rising Star award recipients are: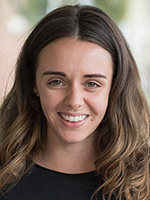 Dedicated to advancing pain research and making a lasting impact, Jessica stands out for her insatiable appetite for lifelong learning and unique approach to problem solving. Her ambition has resulted in her receiving prestigious scholarships, presenting at international conferences and collaborating with world-renowned experts in biomedical imaging.
In her doctoral research, Jessica employs specialized neuroimaging and neurophysiology techniques to delve into the intricacies of brain health and its correlation with pain experiences. She is also developing a publicly available tool that will enable fellow researchers to access her scripts and data, strengthening open science.
"The average wait time for treatment at publicly funded pain clinics in Canada is one to three years, partly due to the lack of diagnostic methods to assess treatment effectiveness," says Jessica. "My work provides insight into the biochemical processes in the healthy brain, serving as a foundation for understanding neurological diseases and potentially leading to novel pain management strategies."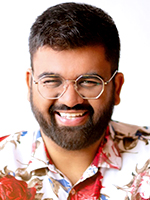 Known for his entrepreneurial spirit, Rohit has a wide range of expertise in machine learning, medical imaging and biomechanics. His exceptional achievements include completing an internship at Amplitude Ventures and co-founding a start-up focused on drug development. He has also been the recipient of numerous major awards, such as a first-place Vanier Scholarship.
With a steadfast dedication to enhancing kidney disease care for Canadians, Rohit's research centres around proposing a more precise and reliable method for measuring kidney tissue at different stages of the disease, improving upon the current diagnostic standard by utilizing quantitative ultrasound.
"A comprehensive measurement approach is essential to accurately understand the progression and prognosis of kidney disease," says Rohit. "My research on quantitative ultrasound has the potential to bridge the gap, enabling earlier identification of preventable kidney damage and addressing this unmet need."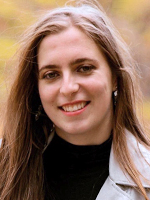 Driven by her passion for neuroscience, Cassandra has made significant contributions to numerous clinical research projects early in her career. She leads with empathy in all areas of her life, through mentoring undergraduate students, assisting in an equine-facilitated experiential learning program, and volunteering with seniors and their pets.
Cassandra's research investigates neuropharmacological treatments, such as cannabinoids or psychedelics, to improve the quality of life for individuals living with chronic pain, depression and anxiety. Her thesis aims to explore the connection between resting glutamate variability, neural activity and individual participant characteristics in people without chronic pain.
Reflecting on her work, Cassandra explains, "My research lays the foundation for understanding the neurobiological aspects of pain perception in individuals without chronic pain. Ultimately, this provides invaluable insights into contributing factors of pain sensitivity, leading to improved support and treatment options for people living with chronic pain."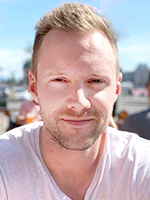 As a co-chair for the ICORD Trainee Committee, Adam continuously inspires and motivates his peers to reach their highest potential in scientific discovery. His leadership skills, coupled with his curiosity about clinical urology and compassion for patient well-being, earn him the respect of his peers. 
Adam's doctoral studies aim to understand bladder dysfunction following spinal cord injury using a novel wireless pressure sensor called the UroMonitor in animal models. After completing his preclinical research experiments, he visited the collaborating team at the Cleveland Clinic to assist with an ongoing clinical trial investigating the use of the device in women with multiple sclerosis. During this time, he also helped develop a safe method for inserting the device into male subjects.
"Bladder dysfunction remains a significant contributor to morbidity after spinal cord injury," says Adam. "My research further supports the safety and feasibility of a wireless device that is capable of monitoring bladder function without the need for catheters. This innovation holds the potential to improve bladder function assessment and, ultimately, the quality of life for individuals with spinal cord injuries."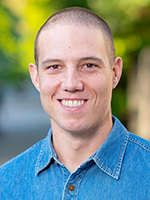 Having lived with hip osteoarthritis throughout his academic career, Kohle brings a unique perspective to rehabilitation research. He actively participates on the Arthritis Patient Advisory Board at Arthritis Research Canada to advocate for patient voices, and engages in conference planning and outreach initiatives to enhance knowledge translation.
With a background in biomechanical engineering and digital health, Kohle's doctoral studies focus on the development of a home-based physical therapy intervention named the PhysViz for individuals with Achilles tendinopathy. 
"Through the application of behaviour change science and remote clinical supervision, the PhysViz empowers patients and fosters their engagement with the rehabilitation program," says Kohle. "My research has the potential to reduce health care resource consumption, increase rehabilitation access for remote communities and improve patient care for people suffering from musculoskeletal conditions."