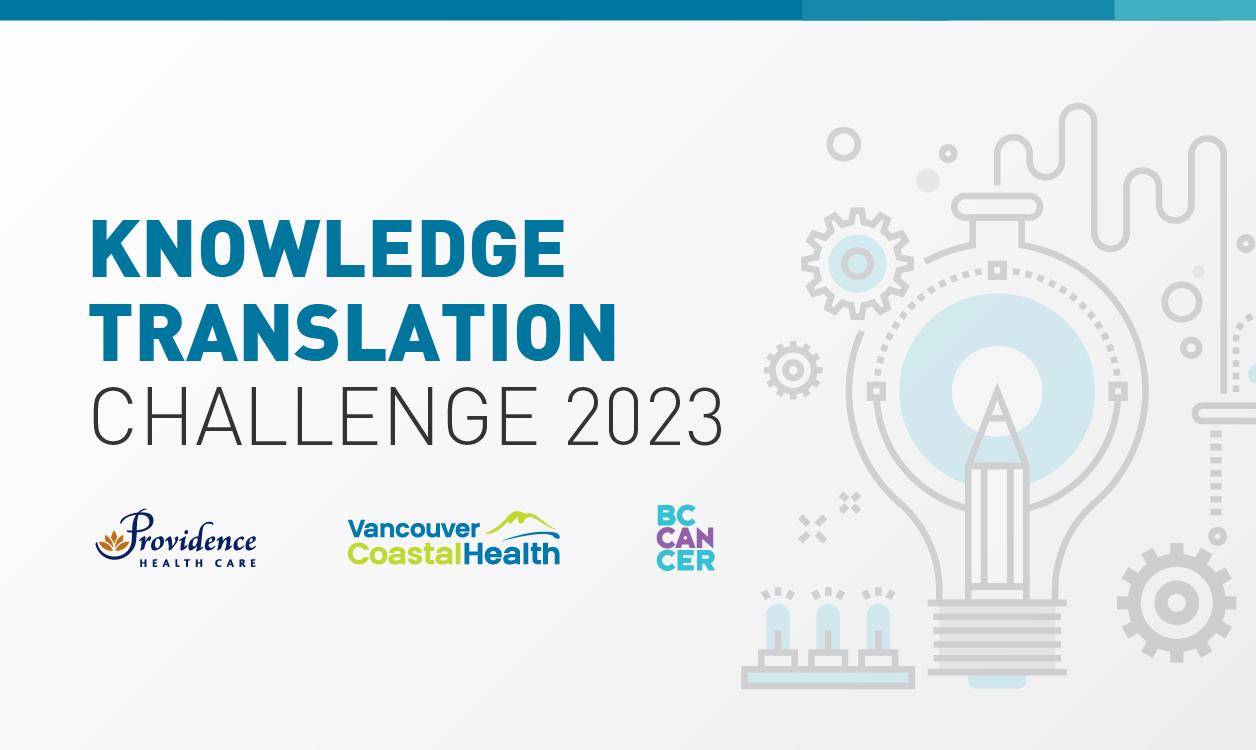 Congratulations to the 2023 Knowledge Translation Challenge award recipients.
Knowledge translation is the art and science of moving evidence into health care policy and practice. Vancouver Coastal Health Research Institute (VCHRI) is proud to support health care professionals to effectively implement evidence-based practice changes to improve patient care. The Knowledge Translation (KT) Challenge, a program run in collaboration with Providence Health Care and BC Cancer, is grounded in capacity building and facilitates health care providers to work with experienced investigators to share knowledge and build connections. The awarded VCH projects are made possible through funding from the VCH Innovation Office.
The team leads of the 2023 KT Challenge research projects are:
Individuals living with schizophrenia often struggle with a lack of motivation, which can stem from apathy (a lack of interest) and anhedonia (a diminished or lack of ability to experience pleasure). These difficulties can have a significant impact on their overall daily functioning and quality of life. The project goal is to implement a validated intervention called Positive Emotions Program for Schizophrenia (PEPS), which spans over eight weeks. Additionally, the project aims to improve awareness of this problem among frontline workers who provide support to clients with schizophrenia. Individuals who have participated in PEPS have shown a reduction in negative thinking and an improvement in the anticipation and maintenance of positive emotions. 
"Our project has the potential to make notable improvements for a widespread issue among clients with schizophrenia," says Giesbrecht. "This program could also help inform future interventions in other health care settings."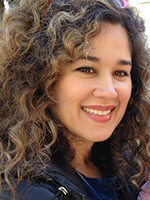 In 2018, VCH implemented the validated nutrition screening tool, Mini-Nutritional Assessment®-Short Form, across home and community care services, including Vancouver Home Health. As a result, over 5,000 individuals in Vancouver undergo annual screenings as part of their routine initial assessments conducted by Home Health clinicians across disciplines. In cases where malnourishment is identified, clients are referred to a registered dietitian for timely nutrition intervention. 
Currently, clients referred to other communities of care at VCH, including Richmond, Coastal Urban and Coastal Rural, are not benefiting from this coordinated team-based care. To promote the widespread adoption of this screening tool and improve nutrition screening documentation in the electronic medical charting system, malnutrition screening guidelines will be developed for clinicians in home care. The project team will offer short training sessions, identify champions among key partners, test and modify implementation strategies, evaluate data and share their findings to ensure the sustainability of this practice change.
"By implementing this tool across VCH, we can help mitigate the negative implications associated with malnutrition, including increased readmission rates, length of stay, high mortality and morbidity rates, as well as overall unsatisfactory experiences for clients and their families," says Goharian.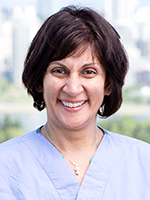 Traumatic brain injury (TBI) occurs when the brain sustains damage due to trauma. Individuals with a TBI go through predictable stages of recovery, but the rate at which they progress can vary. During the recovery process, they may display cognitive and behavioural patterns that differ from their pre-injury baseline. This can make it challenging for frontline staff and family members when interacting with the patient.
Implementing the use of a validated assessment tool known as the Rancho Los Amigos Scale, for all TBI injured patients admitted to trauma services at VGH, could assist the care team in understanding the cognitive and behavioural aspects of brain recovery and design a patient-specific treatment plan. In addition, a user-friendly reference guide explaining the tool and its application will be shared with family members. This will enhance their understanding of the trajectory of the brain injury and equip them to offer support and actively participate in the patient's recovery.
"This tool can be used to asses a TBI patient's abilities, impairments and prognosis as they progress through the stages of recovery," says Lakha. "It also provides a consistent language that care team members can utilize when describing the condition and progression of the TBI patient."