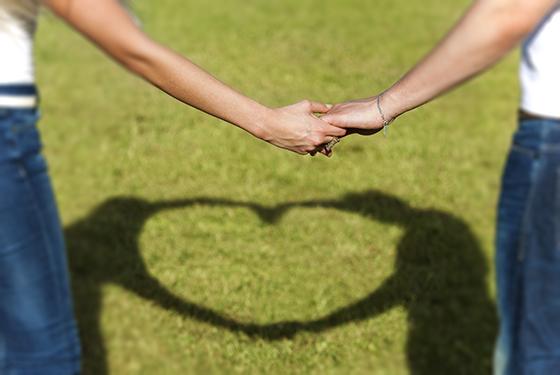 Program offers support to prostate cancer patients and their partners for long-lasting physical and emotional side effects of the disease and treatment.
A comprehensive survivorship program by the Vancouver Prostate Centre (VPC) is helping individuals, couples, and families endure not only the diagnosis of, and treatment for, prostate cancer, but also the unanticipated physical and psychological challenges that come with prostate cancer diagnosis and treatment.
People often think that curing cancer means patients go back to their 'normal' lives just as they were prior to treatment; unfortunately, that is not the case because the treatments may have brutal, long-lasting side-effects, says Dr. Stacy Elliot. Supportive care (survivorship) is a growing area because of recent strides in treating prostate cancer.
The B.C. Ministry of Health recently gave $1 million to VGH & UBC Hospital Foundation to support men's health through the PCSC Program.
Program supports patients and partners through education and consultation
The PCSC program, which was launched in January 2013, welcomes prostate cancer patients in B.C. who have their pathology report or a referral from their doctor. The program is based at the Vancouver General Hospital and currently comprises five of 10 planned educational and support modules that typically include seminars and specialist consults around the themes of:
Introduction to Primary Treatment Options
Managing the Impact of Prostate Cancer Treatments on Sexual Function
Lifestyle Management
Adapting to Androgen Deprivation Therapy (ADT)
Pelvic Floor Physiotherapy for Urinary Incontinence and management of Erectile Dysfunction
The modules are pre-emptive, educational, and collaborative, often involving other medical or health professionals such as nutritionists, and exercise physiologists. For example, the first module for newly diagnosed men offers a lecture presenting the basic biology of the disease and treatment options. Then, an appointment is arranged for every patient with their partner to sit down with a radiation oncologist and urologist at the same time, in the same room, to go through their pathology report and develop a plan for moving forward. This greatly reduces confusion and anxiety about selecting a treatment, and stops patients from feeling as though they're bounced from one specialist to another.
Advancements in detection and curative treatments a double-edged sword
Twenty-five years ago, men were typically diagnosed with prostate cancer in their mid-70s and most often presented late-stage symptoms such as difficulty urinating or bone pain; the prognosis was usually three to five years to live. Thanks to advancements in medical research, men can now be diagnosed before any prostate cancer symptoms appear and as young as in their 40s. However, these advancements have proven to be a double-edged sword. Diagnosis at this early stage often causes anxiety and fear around having to choose from a variety of possible treatments and their harsh side effects. Men with prostate cancer are facing possible treatments that can be curative but could leave them with urinary problems, erectile dysfunction, etc., that will affect them for the rest of their lives. This has made necessary a whole new area of supportive care.
Prostate cancer — a psychologically communicable disease
Prostate cancer as a psychologically communicable disease because it impacts partners as much as the patients. For example, if sex is an important part of the lives of a young couple and treatment for prostate cancer leaves a male with erectile dysfunction and a lower libido, his partner will likely feel rejected or even undesirable because their level of physical intimacy has decreased. Previous prostate cancer research from 20 years ago documented that the partner's psychological distress is typically even greater than that of the patient's.
The PCSC program is committed to providing supportive care to patients' partners as they often carry the burdens of worry and anxiety while trying to stay strong for their partner's sake.
This program is a novel type of commitment and support for partners and families that really was not on the horizon a decade ago. The researchers hope the program will have enough positive feedback from patients, partners, and physicians over the next few years that the PCSC program will be sustained provincially as part of a truly integrated and comprehensive cancer care.
Click here for more information about the PCSC program.