Population-based studies examining new drugs' safety events and adherence are needed.
Multiple sclerosis (MS) patients face a double-edged sword when it comes to three new disease-modifying drugs (DMDs) that have been approved within the past five years to treat MS, says Vancouver Coastal Health Research Institute scientist Dr. Helen Tremlett.
"There is a general belief that while the effectiveness of these new medications should be better than the established medications for MS, the risk for more serious adverse events is also greater," says Dr. Tremlett, who is a professor and Canada Research Chair in the Department of Medicine, Division of Neurology, at the University of British Columbia (UBC). "However, there are very few head-to-head studies comparing new drugs with older drugs on the market."
"In particular, much remains unknown regarding the safety of these newer drugs, aside from the limited (although important) information from clinical trials."
In a study funded by the Multiple Sclerosis Society of Canada, Dr. Tremlett and Dr. Tingting Zhang, a post-doctoral fellow in the Faculty of Medicine, Neurology, at UBC, along with co-principal investigators Dr. Robert Carruthers (UBC) and Dr. Ruth-Ann Marrie (University of Manitoba), are looking at the use of the new DMDs among MS patients in the real-world setting rather than the clinical trial setting.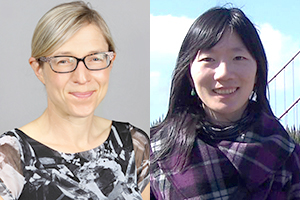 "One of our aims is to look at how well the tough and strict monitoring criteria that are set out for these new drugs are adhered to," Dr. Tremlett says. "We'll also be looking at utilization of these drugs – who is taking them now that they've been released on the market? Does uptake happen more or less depending on socioeconomic status? Etcetera."
Dr. Tremlett and her colleagues are also trying to look at early safety signals with the drugs. Because the medications are fairly new to the market, their long-term adverse events cannot be assessed. However, the researchers will be examining short-term outcomes in terms of abnormal blood test results, as well as cardiac events, hypertension, and pneumonia, which have all been reported in the drugs' clinical trials as potential adverse events.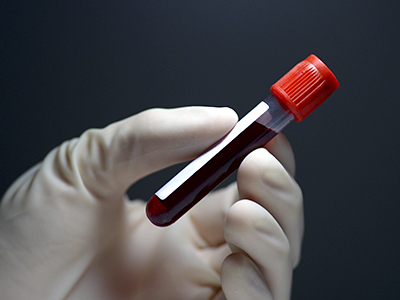 "Obviously, these new drugs have gone through rigorous clinical trials but the patient treated in the setting of a randomized trial is not the same as a patient being treated in general practice," says Dr. Tremlett. "The clinical trial is very well regulated and patient participants have very regular appointments set that require them to come back; however, in general practice the drug will go out to a wider group of patients with the frequency of follow-up influenced by local prescribing practices."
"Ultimately –knowledge is power," adds Dr. Tremlett. 
"If the patients and/or providers are adhering well to the drug schedule and monitoring, then fabulous. But if not, then we need to understand why this is happening, what the implications are and what can be done to help."