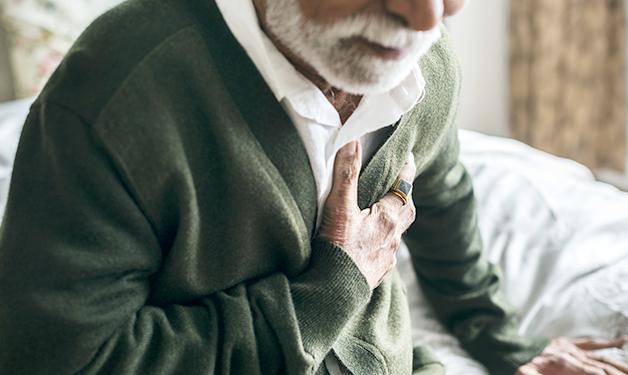 Comorbidity and care: MS study shows need to better understand co-existing diseases.
A new study co-authored by Vancouver Coastal Health Research Institute scientist Dr. Helen Tremlett finds people with multiple sclerosis (MS) have an elevated risk of acute myocardial infarction, or AMI. AMI is the medical term for heart attack, caused when blood flow to the heart is blocked. The study, recently published in the journal Neurology, reviewed large population data sets from BC and Manitoba. It compared rates of AMI among people with MS to those in a larger general population. 15,000 MS patients were "matched" (in terms of age, sex, region, etc.) with a control group of 72,000.
Tremlett says the results were significant. "Even when we adjusted for factors that we know are related to increased risk of cardiovascular disease, such as high blood pressure and diabetes, we still found the risk for AMI was 60 per cent higher in the MS group."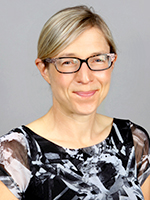 The study authors reported an incidence rate of 146 AMI cases per 100,000 for people with MS versus 130 cases per 100,000 for the general matched population. 
"Multiple sclerosis itself appears to have an important contribution to the risk for AMI," says Dr. Tremlett. "So the next question really is what is it about MS that causes this? At this point we don't know."
One hypothesis, says lead author Dr. Ruth Ann Marrie of the University of Manitoba, is that inflammation may have something to do with the higher risk of AMI.
"Other inflammatory immune-mediated conditions, such as psoriasis and rheumatoid arthritis, also have a similar association," says Marrie. "In these conditions the increased risk has been attributed to inflammation. Some studies have reported a reduced risk of AMI in persons with inflammatory arthritis treated with immune therapies. Other small studies have suggested that the electrical function of the heart could be affected in MS. We need to do more research to understand why AMI risk is elevated in MS."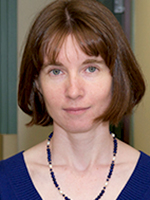 Tremlett says the AMI study is just a first step. "Our next question is, does this elevated risk matter? Going forward we will look at whether life expectancy is affected by this altered risk; specifically, we'll look at mortality after AMI to see if it's different in MS patients."
Dr. Marrie says another avenue that researchers need to investigate is whether people with MS are being managed differently in terms of access to drug treatments and interventions for AMI. And, should they be? 
A one-size-fits-all management protocol for possible AMI in MS patients is unlikely. "The real issue with MS is that there's a huge variability among patients," says Tremlett. "Ultimately we want to have personalized care for patients, but we need to figure out these population level effects first."
Closing in on comorbidity
Tremlett says this latest study is part of a larger shift over the past five years in the approach to chronic disease management that aims to factor comorbidity into care. Comorbidity is when a chronic disease patient has one or more co-existing diseases. 
"There's a broader recognition that too often we look at disease in separate silos. We study diabetes on its own, or cardiovascular disease on its own. We don't look at how important a co-existing disease can be in patient outcomes."
Tremlett says for MS patients, comorbidity is associated with poorer outcomes. Her research group at UBC, also in collaboration with Dr. Marrie, released a study last year showing that people with MS and comorbidities had a higher risk of their disability worsening relative to people with MS without comorbidity. 
The AMI study authors also note that the incidence and prevalence of conditions such as diabetes, hypertension and hyperlipidemia (high cholesterol) have all risen over time in the MS patient population. In fact, diabetes is rising faster in the MS population than in the general population. And while MS-related complications remain the most common causes of death for people with MS, cardiovascular disease is not far behind. 
Tremlett emphasizes that there is a lot more research to be done. "There are many comorbidities we still don't fully understand. And if we can more appropriately manage comorbidity in someone with chronic disease, we can likely improve their outcomes."
Marrie concurs, "Improving comorbidity management in someone with MS may have benefits for their MS-related disability, their co-existing condition and their health-related quality of life."