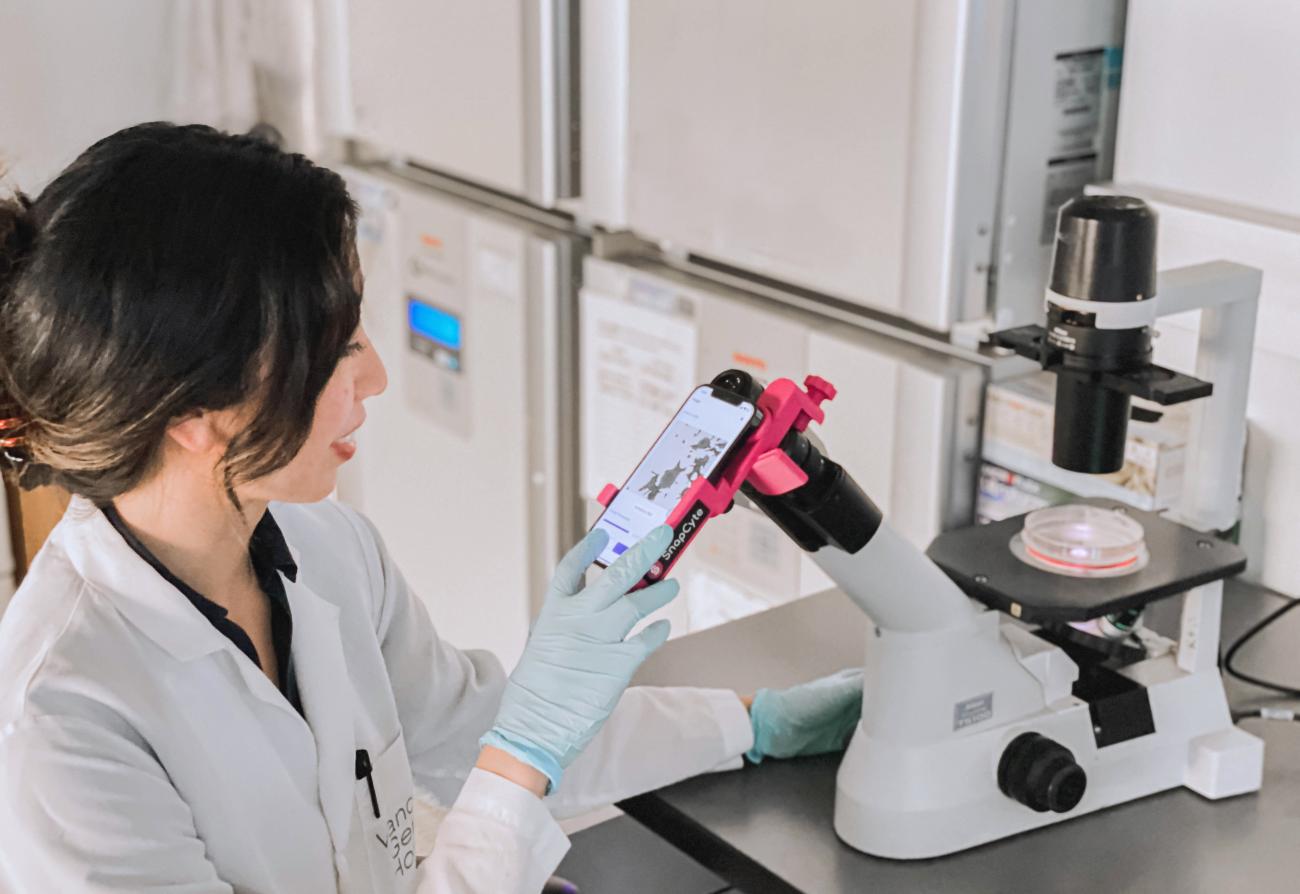 News Release | The affordable smartphone platform delivers real-time cell behaviour data to enhance precision medicine.
Vancouver, BC – Transformative technology developed by Vancouver Coastal Health Research Institute (VCHRI) researcher Dr. Mads Daugaard at the Vancouver Prostate Centre (VPC) is putting cell analytics into the hands of scientists around the globe. The artificial intelligence (AI)-driven smartphone app SnapCyte produces data used in cell growth medical research at a fraction of the cost and in a more timely manner than current technology.
"We developed SnapCyte based on a need for affordable, basic cell analytics that can be accessed by any scientist working in a cell culture or biotechnology laboratory," says Daugaard. 
"This app makes commercially available affordable, high-performance laboratory technology that can be conveniently accessed on a smartphone."
Used in the analysis of cancer cells and other diseases at a microscopic scale, the first-of-its-kind SnapCyte app could supercharge the development of novel, personalized medical treatments, says Daugaard.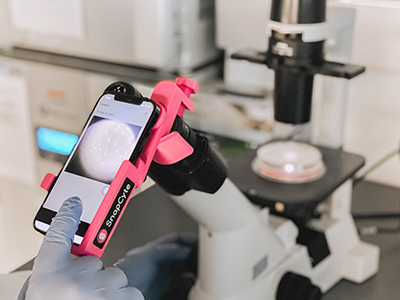 "The app returns precision data results within five minutes," says Daugaard. "With the former technology, this process would normally take 45 minutes to an hour with the most high-end live-cell imaging and analysis platforms, or 24 hours with colorimetric assays."
SnapCyte also simplifies workflows without compromising accuracy. Unlike current technology that uses duplicate samples of a cell culture with a medium/serum solution, SnapCyte can be used on experiments in the plates where the cell culture is grown. It also collects and displays cumulative cell data in growth curves to aid with monitoring cell development over time, which can be easily shared among researchers.    
"All you have to do is take the plate with the cell culture out of an incubator for a minute and put it under a microscope where you can then snap a picture of it with your smartphone."
Scientists can also monitor cell growth in the same well or stack of plates continuously, and add nucleic acids or other substances — in a process called transfection — when optimal.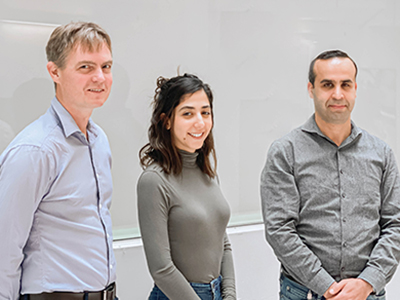 "This platform can be very helpful in drug screening," says Daugaard. "When comparing multiple drug candidates, SnapCyte can very accurately and quickly assess how each drug acts on cancer or other cells to identify the most effective treatment."
Bringing cell analytics within reach of labs across the globe
At a few hundred dollars per year, the app's affordability makes the platform an accessible option for laboratories that are unable to buy costly cell analytics equipment. 
"Many laboratories do not have the funding to purchase new $25,000 to $30,000 machines, or the budget to support the ongoing investment of thousands of dollars per month required to use the equipment," says Daugaard.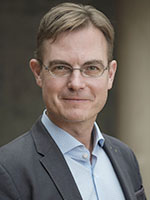 SnapCyte's cloud-based platform allows users to not only accurately measure their collective cell culture data in minutes — the big data it gathers could also provide important insights to further advance scientific research.
SnapCyte's AI algorithm is continuously learning from the data received from its users, says Daugaard. While the data is protected, the app's efficacy will improve over time as it learns from and shares insights with the research community. 
"It is time to democratize research, and that is what we are doing here," says Daugaard. "We are putting something on the market for a fraction of the cost that will perform at least as good as — or even better than — many other devices currently available."
The SnapCyte App is currently undergoing final beta testing and is expected to launch worldwide beginning of 2023.