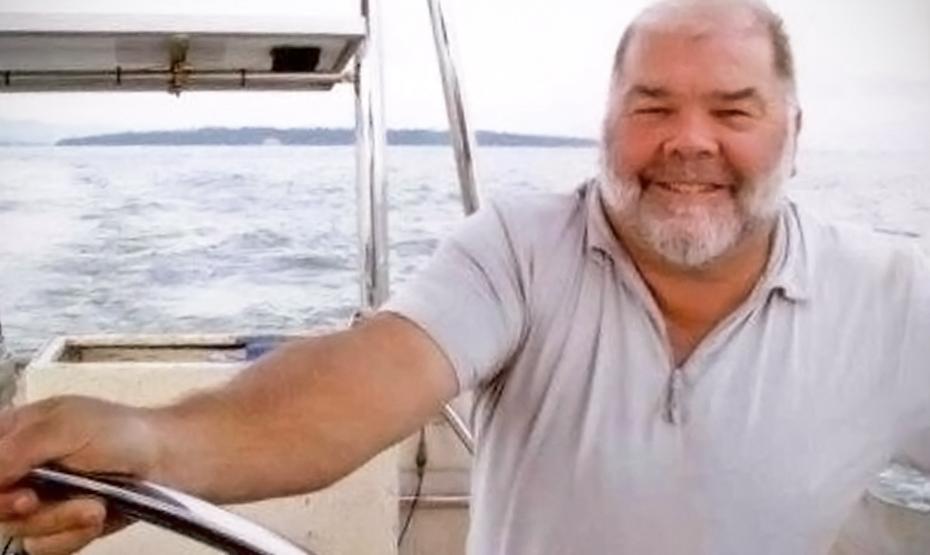 "I say yes to participating because it helped me get ahead of potential vision loss."

– Chris Ebbehoj, Downtown Vancouver
Chris Ebbehoj considers himself a lucky man. He's just participated in a study of early intervention for vision loss in diabetic patients and he now feels more optimistic about his outcomes. The study looks at diabetic macular edema (DME)—a swelling of the retina caused by high blood sugar levels. It's the leading cause of vision loss in the adult population as a whole. 
Ebbehoj has had diabetes since 1999. Now 64 years old, he's become insulin dependent and manages his blood sugar levels with medication and a healthier lifestyle. But a routine visit to the ophthalmologist two years ago was a wakeup call. 
"The doctor noticed something wrong with my eye and referred me to the eye care centre at VGH right away. Even though I had been managing my blood sugar in the last few years, there was damage from earlier on when I wasn't doing such a good job." Ebbehoj is a textbook case of a DME patient: most DME cases occur about 15 years after the initial diagnosis of diabetes.
Knowing what was at stake—that untreated swelling of his retina could lead to significant vision problems and possible blindness—was a sobering thought for Ebbehoj, who works as a contract accountant and loves sailing in his free time. 
"Quite frankly, I was scared. Going blind was not on my wish list."
Ebbehoj was ready to do whatever was necessary to treat the swelling before any vision problems began.  As luck would have it, researchers at the UBC and VGH Eye Care Centre had just begun recruiting patients for a study on early intervention for DME. "The timing worked out perfectly for me, " he says. 
About five Vancouver patients took part in the multi-site study, which was funded by the National Eye Institute in the U.S. and included more than 700 patients across North America. The researchers hope the study will help determine if early intervention for this high-risk group helps maintain their vision. 
Instead of treating patients who already have vision loss, the study recruited high-risk patients who still have good vision. Participants were divided into three groups. One group received no treatment, one received laser treatment and the third received injections of an anti-swelling medication that blocks a damaging chemical produced in the eyes of patients with diabetes, called VEGF (vascular endothelial growth factor).
Dr. David Maberley, a Vancouver Coastal Health Research Institute scientist, heads the Vancouver area research. Dr. Maberley says finding a way to prevent vision loss in this high-risk population is crucial. "About 25% of diabetics will have vision problems during the course of their disease. It's particularly concerning because diabetes is on the rise. We're hoping to be able to make recommendations for the best type of early treatment as well as for the frequency and timing of treatment."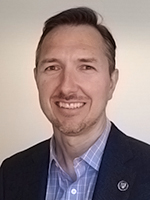 Ebbehoj was randomly assigned to the laser treatment group in the study. He had appointments about every two months for two years, and found participating very manageable for him. "I was impressed with how organized they were. We were in and out really quickly and everything was clearly explained to me. Any questions I had were answered. The quality of care was fantastic. I am so happy I did this." 
Dr. Maberley says there has been tremendous progress in the treatment of eye disesase in diabetes with new medications like the anti-VEGF injections— which have only become available in the past decade. But he stresses that the best way to avoid vision loss is with patient-centred prevention, such as healthy lifestyle choices and vigilant control of blood sugar levels, blood pressure, and cholesterol levels. 
High blood sugar levels weaken blood vessels in the eyes which causes leaking  and damage. "As blood sugar levels and blood pressure is better controlled, the risk of getting DME and of vision loss goes down." Dr. Maberley says regular check-ups along with healthier living and weight loss help prevent bigger problems down the road. 
"People who might be anxious about vision loss, or other complications, will gain more information and reassurance by taking part in research. Typically they will get more frequent examinations and more consistent attention to their condition."
Dr. Maberley encourages people with diabetes to consider taking part in similar research trials.
Chris Ebbehoj couldn't agree more. "It was a win-win for me."
Ebbehoj says he's much more vigilant about his health now.  He's seeing an ophthalmologist twice a year—the recommended schedule for someone at his stage of disease. He has advice for fellow patients.  "Take this seriously! Go see an ophthalmologist—not just an optometrist—regularly. You want to find out about eye problems right away."  Ebbehoj says it's easy to get busy and put off eye check-ups but it's very important to keep on top of them.
"Vision problems can sneak up on you very quickly. I'm glad I was able to get ahead of this."
 
THIS IS ONE PATIENT'S STORY OF PARTICIPATING IN A CLINICAL TRIAL. YOUR EXPERIENCE MAY DIFFER. LEARN MORE ABOUT CLINICAL TRIALS BEFORE PARTICIPATING.