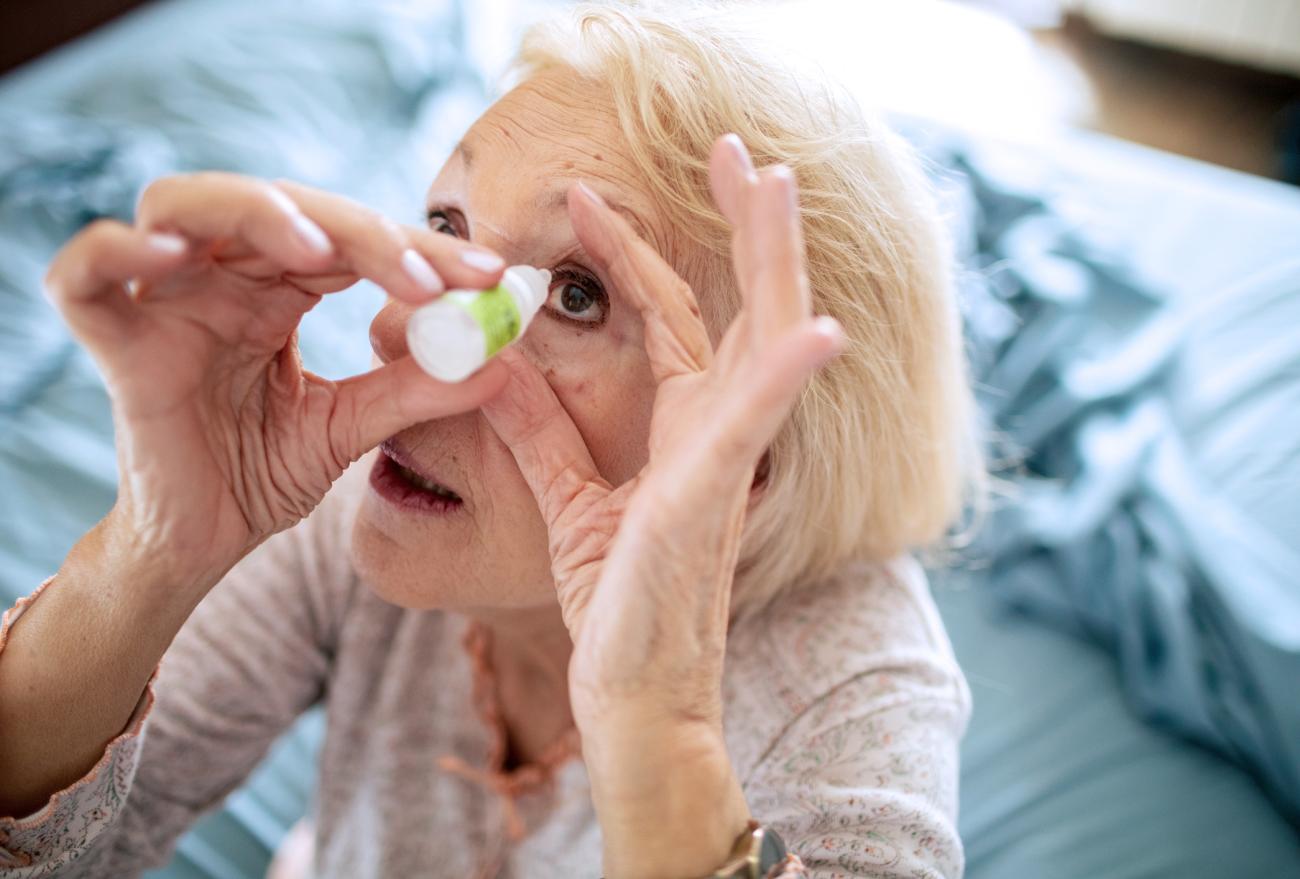 A visionary approach to improved eye care could help improve patient outcomes and alleviate health care-related strain.
Age-related macular degeneration (AMD) is the leading cause of vision loss among older adults, affecting approximately 2.5 million Canadians. The condition progressively affects the macula, a part of the retina that plays a crucial role in our vision precision. With time, AMD can result in blurred vision or a blind spot in the centre of a person's field of vision.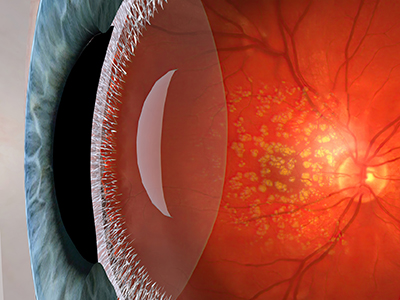 Currently, patients with wet AMD require frequent injections of anti-vascular endothelial growth factor (anti-VEGF) medications, such as ranibizumab, to slow down the growth of new abnormal blood vessels. To prevent further vision loss, many patients require injections every four to six weeks — a frequency that can be quite time-consuming, and that may pose a challenge for patients with mobility restrictions or significant vision loss.
Vancouver Coastal Health Research Institute researcher Dr. Eduardo Navajas is developing a revolutionary method to transform the treatment of wet AMD. In a pioneering clinical trial, Navajas and his research team are exploring gene therapy as an alternative to frequent injections. 
Instead of repeated injections of ranibizumab, study participants receive a single shot containing copies of the gene responsible for producing ranibizumab. This gene becomes part of the pigmented layer of participants' retinas, where it starts producing ranibizumab within their retinal tissue, effectively turning retinal cells into miniature drug-producing factories.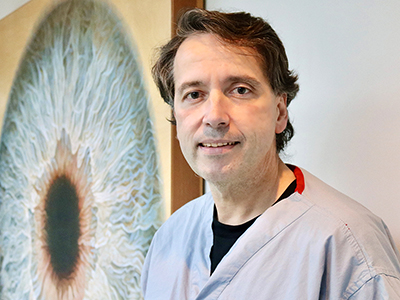 "With the patient's own retinas producing the drug, this therapy has the potential to significantly reduce the need for eye injections," explains Navajas. 
"In preliminary studies, some wet AMD patients have not required an injection for up to five years while maintaining their vision."
Approximately 6,000 anti-VEGF injections are administered each month during visits to ophthalmologists' offices across British Columbia. If Navajas's innovative gene therapy trial succeeds, the therapy he and his team are testing could potentially be integrated into clinical practice in support of greater patient comfort and quality of life while simultaneously enabling health care resources to be redirected to other urgent care needs. 
Nurturing the next generation of physicians and eye care specialists
On top of leading this ground breaking research, Navajas also serves as a clinical mentor, training the next generation of physicians and eye care specialists. For him, teaching is a mutually beneficial experience that enriches his own learning journey. It introduces fresh ideas, acquaints him with the latest research and reignites his passion for his own projects, he states.
"My ultimate goal is to nurture a generation of eye care physicians who approach their work with humility, empathy and an unwavering commitment to lifelong learning."
Working at VCH's Eye Care Centre, Navajas is part of an innovation incubator that brings together educators, clinicians, research scientists and learners. This cooperative environment empowers collaborations and knowledge-sharing among clinicians and researchers, resulting in cross-pollinations between real-world insights and research investigations for the benefit of individuals throughout the province.
Navajas is currently enrolling participants in his study. Qualifying individuals are required to be between the ages of 50 and 89, and have previously been treated for wet AMD. For more information, please contact the Retina Division at VCH's Eye Care Centre at 604-875-5475 or retina@eyecarecentre.org.