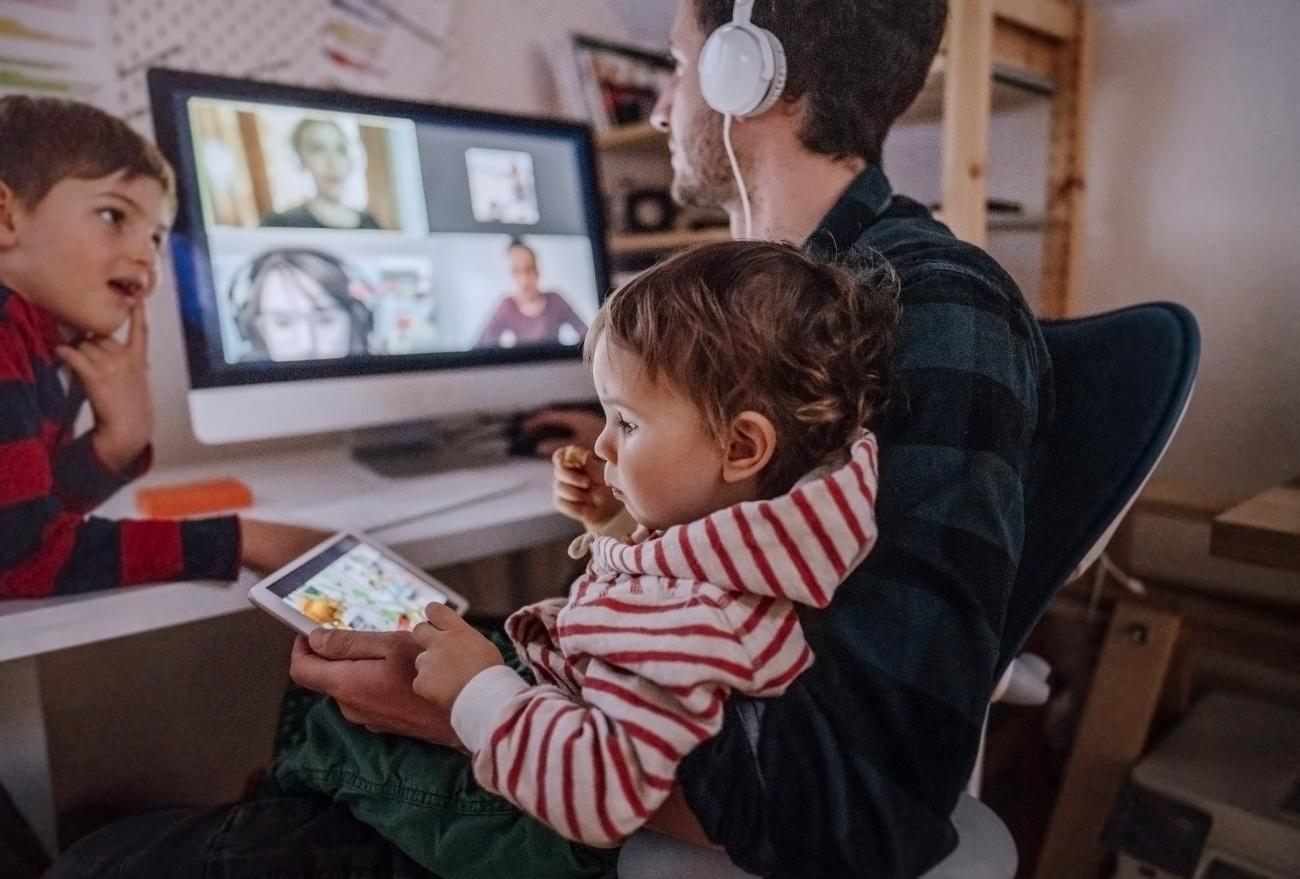 Our research expert speaks to the eye-straining effects of screen time and the simple things you can do to revive your tired peepers.
May is Vision Health Month. With screens ever-present — and the time we spend staring at them ever-increasing — eye fatigue is a common occurrence. The inability to focus, intermittent mild blurry vision, tension headaches and dry or itchy eyes are all signs that you may need to see your optometrist for a checkup. Vancouver Coastal Health Research Institute researcher Dr. David Albiani answers a few common questions related to eye strain and screen time.
Q: I spend a lot of time looking at a computer screen at work or while watching TV to unwind. Should I be worried about straining my eyes?
A: At present we do not think there is any link between screens and diseases, such as macular degeneration. However, prolonged screen viewing can certainly lead to dry eye and some muscle strain around the eyes. Patients with dry eye are particularly at risk of making their symptoms worse with increasing screen time. Our blink rate significantly decreases when viewing screens, leading to increased tear evaporation and subsequent worsening of symptoms. Keeping the eyes moisturized with artificial tears and wearing an up-to-date prescription, especially when reading up close, can reduce eye strain.
Q: Can too much screen time affect my child's eyes differently than my own?
A: Children are particularly susceptible to the deleterious effects of too much screen time for a few reasons. Using screens very close to the face increases the auto-focus rate of the eyes. As children grow, this may lead to changes in the eye itself, such as the development of myopia, also known as nearsightedness. 
Q: How can I prevent or protect mine and my child's eyes from strain?
A: Follow the 20-20-20 rule. Take a 20-second break every 20 minutes and view something 20 feet away. This allows the eyes to relax and relieves eye strain. It also helps you blink and restore the natural lubrication and tear film to reduce dry eye. Using lubricating eye drops throughout the day is another way to improve the ocular surface, decreasing symptoms of eye strain and dryness.   
Q: Do blue-light glasses help with eye strain?
A: Currently there is no high-level scientific data to support claims that blue-light filtering glasses will decrease eye strain. The American Academy of Ophthalmology does not endorse the use of blue-light filtering glasses to prevent any eye conditions due to fact that there is a lack of evidence that blue light causes damage to the eye.
Q: Can eye strain be a sign of something more serious?
A: The symptoms of eye strain, blurry vision and painful eyes may indicate a more serious problem. If caught early enough, vision loss can be treated or prevented in 75 per cent of cases. It is a good idea to see your optometrist for an exam every one to two years as a young adult, and every year as we get older. Visual symptoms such as flashing lights, bursts of floating spots or decreased vision should prompt an urgent appointment at an eye doctor.