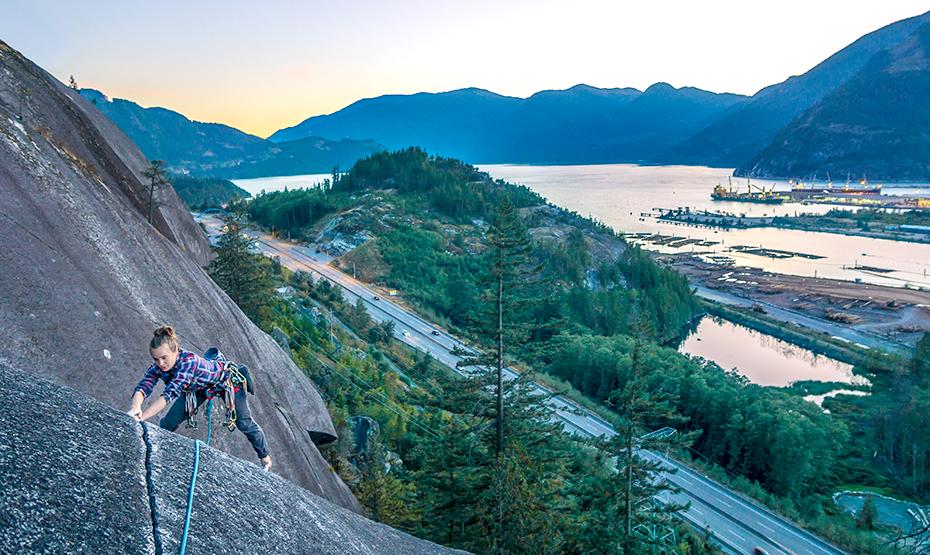 "I say yes to participating because as a researcher myself, it's really important to remember what it feels like on the other side."

– Jessie McDougall, Squamish
Twenty-seven-year-old Jessie McDougall knows the value of health research. As a kinesiologist and research assistant at ICORD (the International Collaboration on Repair Discoveries), McDougall didn't hesitate to help out with a new pain study at happening at the centre. Although the study involved some spicy discomfort—in the form of chilli pepper compounds applied to her skin—McDougall wasn't fazed. 
"It was completely manageable," she laughs when asked about the pain she volunteered to receive. McDougall participated in a total of four pain-measuring sessions, each lasting about 90 minutes. "Each time I did some baseline pain tests with small pin pricks, heat and lasers. Then we repeated them after applying the chilli compound capsaicin to my skin. I wore a special cap to record my brain activity on an electroencephalogram or EEG."
Why capsaicin? This chilli pepper compound increases skin sensitivity and activates the same kind of receptors as someone with neuropathic pain—the kind of burning pain that half of spinal cord injury (SCI) patients experience. Dr. John Kramer, Vancouver Coastal Health Research Institute scientist, explains, "We've all experienced touching chilli powder or a hot pepper and then rubbing our eyes. That sensation is what our SCI patients often feel—a spontaneous and continuous burning. Of course, for our study participants the pain is very mild and very short-term."
Kramer says the opposite is true for people with SCI. "It is a particularly debilitating and chronic pain that we don't have an effective treatment for. Existing therapies have serious side effects so it's an area of major need." Kramer says patients can even experience pain in areas of the body that no longer have feeling or mobility.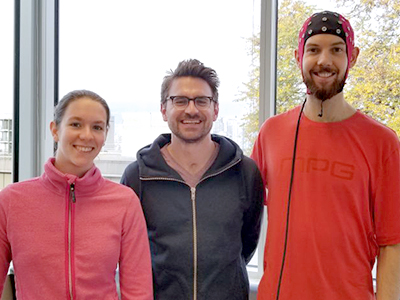 "One of the big problems in managing pain is that we don't know the source or the mechanisms of how it works. It's still very mysterious," says Dr. Kramer.
To try and unravel the mystery of neuropathic pain, Kramer enlisted the help of biomedical technologist Carson Berry, who sifts through the vast amounts of data generated by each EEG. "I'm developing software tools to help us analyze the data more efficiently and make it reproducible," says Berry. "That way we can accurately map what's going on in the brain." 
By understanding how pain receptors work in the brain of healthy participants like McDougall, Kramer hopes to pinpoint the difference in the brains of people with SCI. Ultimately, Kramer says an improved understanding of basic brain function will lead to the development of personalized treatments to target the source of pain. "It's crucial to have healthy control subjects. The field of brain research is evolving so rapidly we can't rely on textbooks. Advancement in our understanding can only come from studying people." 
No pain, no gain
McDougall has her own interest in learning more about pain. An avid backcountry skier and rock climber, she is studying how athletes are able to endure pain and even find ways to adapt to it. McDougall says taking part in this study has improved her understanding of pain. She encourages other researchers to take advantage of these kinds of learning opportunities.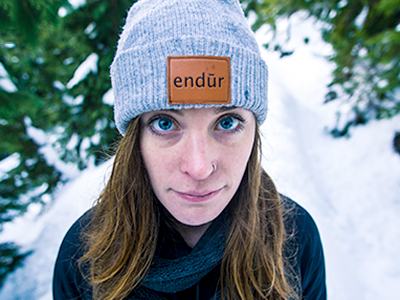 "Sometimes we get too focussed on our data and forget there are human faces to those values," says McDougall.
McDougall also encourages the general public to participate in research. She notes the common misconception that financial donations are the only way to contribute to health research. Taking part in clinical trials and research studies is a valuable alternative. McDougall even suggests doing both, emphasizing that participating in a study can enrich a donor's connection to the cause. "It's so cool to see where health innovations are born. You get to meet the people you support, and see how your donations are put into action."
The chilli pepper stimulus study is no longer recruiting participants. But Kramer says he and his colleagues at ICORD have many other studies that need healthy participants. "The more researchers learn about pain, the more we can help all patients, not just those with spinal cord injury." 
THIS IS ONE PATIENT'S STORY OF PARTICIPATING IN A CLINICAL TRIAL. YOUR EXPERIENCE MAY DIFFER. LEARN MORE ABOUT CLINICAL TRIALS BEFORE PARTICIPATING.