"I say yes to participating in research because if there's a chance to get extra help and help others, why not?"

– Lisa Leung, Vancouver
Vancouver resident Lisa Leung was enjoying a regular dinner and movie outing with friends when she had her stroke. The 62-year-old financial analyst remembers every detail. "It was January 31st, 2017 at 10:00 p.m. I had a happy hour glass of wine and my favorite food—liver and onions—but as the movie ended, I suddenly felt so tired. I felt as though I couldn't make it to the lobby. It seemed so far away!"
As Leung leaned against the wall to rest, her friends became concerned. One of them noticed she was drooling. A 911 call confirmed a stroke and Leung was quickly taken to the nearest hospital. "I was really lucky to be near help, with people who knew what to do."
Two years later, Leung is back on her feet and she credits the DOSE clinical trial (Determining Optimal post-Stroke Exercise) for getting her there. Vancouver Coastal Health Research Institute's Dr. Janice Eng and Dr. Tara Klassen designed the trial rehabilitation intervention and trained the therapists involved in the Canada-wide, multi-site trial.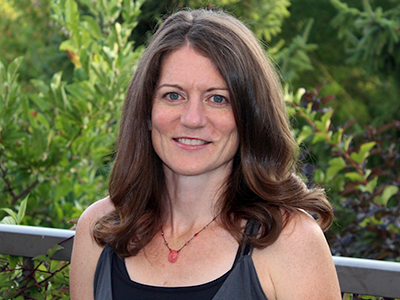 Klassen says while the current guidelines for stroke rehabilitation include aerobic exercise, most patients are not receiving it as prescribed, and if they do, it's much later in their recovery, typically around six months post-stroke.
Klassen says the DOSE trial set out to answer two questions. "Can therapists provide a higher-intensity exercise program earlier in the course of recovery (within the first three months), and can patients tolerate it? And, secondly, does earlier, more intense therapy improve recovery?" 
"The science shows that people are getting the most neurological recovery when the brain is changing—in the first three months after a stroke. We need to respond to that."
The DOSE trial compared three groups of stroke patients with moderate to severe disability. The first group received standard care physical therapy, the second had their standard care physical therapy replaced with one hour of higher intensity exercise, and the third had two hours of higher intensity exercise a day. Leung was keen to take part. "I fit the criteria, it didn't interfere with my rehab and it was one-on-one, so I thought, 'Why not?' It was a bonus for me."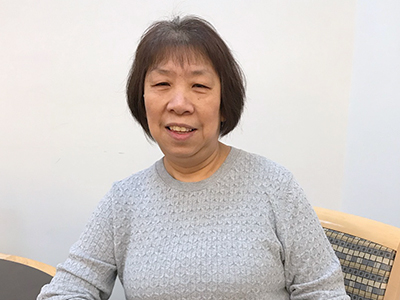 Despite her enthusiasm, the randomized nature of the DOSE trial placed Leung in the second group with one hour of intense exercise per day at Holy Family Hospital. But she was pleased with the results. At the beginning, she could not walk without assistance, and even with assistance, she couldn't walk far. By the end of the 4-week program she was walking well without a cane. "I was so happy! I was able to be released in time for my daughter's wedding." Leung went back to work part-time a couple of months after her discharge and was up to full-time six months later. 
Leung's progress reflects the study's findings that patients who did more intense exercise improved more than patients who didn't.
"Those who participated in higher intensity exercise could walk farther in our testing than patients who received the standard care," says Klassen. "They also reported a higher quality of life as they likely felt good to be exercising more."
Klassen says the patients also liked using the heart-rate monitors and step counters the trial provided to progress the exercise intensity. "They reported feeling motivated by the real-time results."
Pivotal role of physical therapists
The key to scaling up the DOSE findings to reach more patients is engaging the people patients depend on—physical therapists. Klassen and her team took time to ask therapists what worked for them in the trial, and what didn't. "The therapists liked the program, but they saw challenges to implementing more exercise—challenges like time and resource allocation."
As aerobic exercise is already in the stroke rehabilitation guidelines, our goal is to help therapists start safely prescribing it earlier for patients.
Going forward, Klassen and her team are starting with local education workshops for therapists. "We want to show physical therapists across Vancouver Coastal Health, and other health authorities, how successful the protocol was and how they can implement it. We want to support them."
Klassen and Dr. Janice Eng, the lead investigator of the national DOSE study, plan to expand the trial to a larger patient group in a Phase III clinical trial, which would ensure more widespread adoption. However, Klassen says the initial findings mean they can start helping more patients now.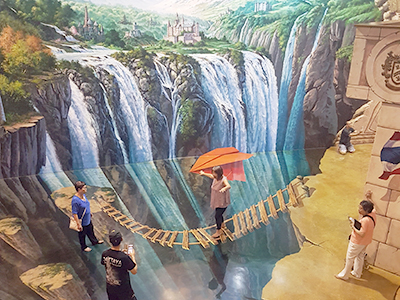 For her part, Leung still sneaks out to eat her liver and onions, which her family doesn't like her cooking at home. And tucked in her purse is a cane, just in case she gets tired.
THIS IS ONE PATIENT'S STORY OF PARTICIPATING IN A CLINICAL TRIAL. YOUR EXPERIENCE MAY DIFFER. LEARN MORE ABOUT CLINICAL TRIALS BEFORE PARTICIPATING.