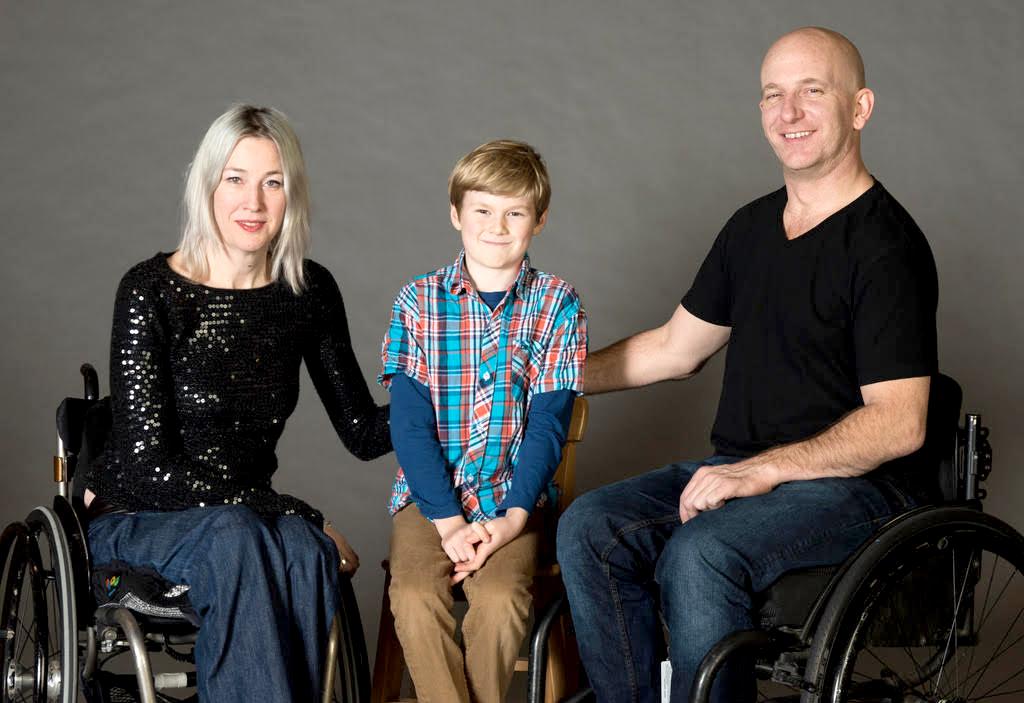 "I participate in research because this is how we can make research discoveries happen."

– John Chernesky, North Vancouver
At the age of 16, John Chernesky lost the use of his legs following a car crash that damaged his cervical spine. Now in his mid-40s, the tetraplegic with moderate to good hand function has made it part of his life's mission to help find new treatments for spinal cord injury (SCI) as an active participant in research and the consumer engagement program manager with Praxis Spinal Cord Institute.
The recent Up-LIFT clinical trial Chernesky participated in — the first of its kind in Canada — involved applying a novel non-invasive electrical spinal cord stimulation to his and other participants' cervical spines. 
The ARCEX transcutaneous spinal cord stimulator, administered by the ONWARD LIFT System, involves placing electrodes on the skin above the spinal cord to activate nerves that have become dormant due to the SCI.
For the therapy to be successful, participants must consciously contract their muscles in target areas.
"This is an activity-based therapy designed to activate circuits within the spinal cord and neurons within the brain that were injured and partially dormant due to the injury to the spinal column," explains Up-LIFT study principal investigator and Vancouver Coastal Health Research Institute researcher Dr. Andrei Krassioukov.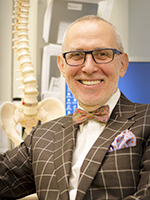 Unlike peripheral nerve stimulation in which electrodes placed on the skin make individual muscles or nerves jump when an electrical pulse is administered, ARC Therapy stimulates the nervous system as a whole. 
The therapeutic benefits can range from the reactivation of lost mobility and organ functions to improved blood pressure. The hope is to realize long-term connections within the central nervous systems of people living with SCI that can improve their upper limb functionality and quality of life, says Krassioukov.
Watch a video that explains how ARC Therapy works:
Up-LIFT participants moved through a preliminary two-month training phase of three in-clinic exercise sessions per week followed by an additional two months of training exercises coupled with ARCEX Therapy.
"By the fifth ARCEX Therapy session, it felt like my entire nervous system woke up; it felt tingling and alive," recalls Chernesky. "Even though the therapy was stimulating my cervical spine, I felt a difference in my abdominal function, quads and gluteal muscles. It improved and strengthened my ability to grasp objects, and increased the speed and precision of my hand and arm movements."
"I also noticed an instantaneous 15 to 20 per cent increase in strength output when doing resistance training."
Encouraging results call for further investigation
Before participating in the clinical trial, exercising might increase Chernesky's heart rate to 96 or 97 beats per minute (bpm) — a fraction of the average maximum heart rate of 175 bpm recommended for men in their mid-40s. With the ARC electrodes attached, Chernesky's heart rate regularly attained 120 bpm.
"When I had the ARCEX stimulator on and was consciously contracting my muscles, I felt that I was getting a really good workout for the first time in a long time," says Chernesky.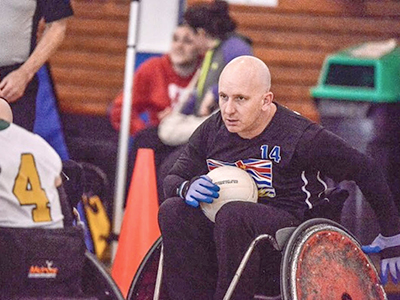 "I was able to exercise stronger and longer with less neurological and muscular fatigue, and recovered much more rapidly." 
"Even after heavy exertion the day before, instead of feeling worn out when I woke up the next morning, I felt like a million bucks." 
The multi-centre Up-LIFT clinical trial involved 14 sites across Canada, the United States and Europe. Of the three Vancouver-based participants, including Chernesky, all experienced dramatic improvements in their hand function while receiving the therapy.
"One participant was able to pick up and hold chopsticks, which are difficult to grasp, for the first time during the clinical trial," says Krassioukov. 
While the gains Chernesky experienced while receiving ARC Therapy have since faded, he believes that further sessions might improve his results. He also appreciates that, unlike other stimulation devices that are implanted under the skin, ARC is non-invasive.
"I am looking forward to seeing this technology develop," says Chernesky. "Even a small improvement in symptoms can do a lot to boost the quality of life of people with SCI. Maintaining the gains I experienced during this research study is something I hope can be realized in the future."
Krassioukov is currently recruiting individuals with SCI to participate in a research study into an activity-based therapy with non-invasive stimulation. For more information or to sign up to participate, please contact study coordinator Alison Williams at awilliams@icord.org or 604-675-8815.
This is one patient's story of participating in a research study. Your experience may differ. Learn about clinical trials before participating.