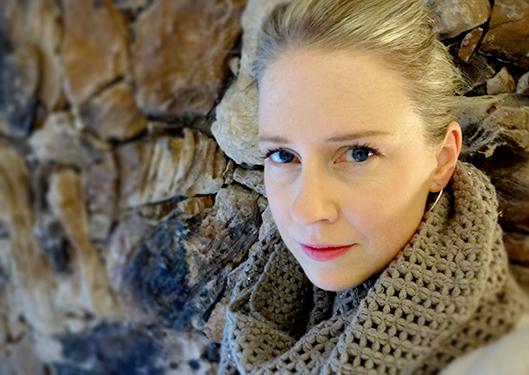 Meet Kim – cancer researcher, B.C.-born and bred, avid cyclist and explorer of Vancouver's quirky culinary gems.
Q: What is your research area and why is this your focus?
A: My main area of research is pancreatic cancer and improving treatment strategies through understanding the genetic basis for tumour formation and the interaction of the tumours with their surrounding microenvironment. I have always been interested in the origins of disease, and my PhD focused on the genetic origins of a rare type of ovarian cancer. During the final year of my PhD with OvCaRe and Dr. David Huntsman, Dr. David Schaeffer of The Pancreas Centre BC suggested I join Dr. Underhill as a postdoctoral fellow focusing on pancreatic cancer- a disease which has an extremely poor prognosis, and for which more research and improved treatment strategies are desperately needed. As a post-doc, it is always a good idea to take on a completely different project in a new group to continue professional growth, so I was excited for this unique opportunity and challenge. 
 
Q: What would you do if you weren't a researcher?   
A: I might be an MD, but I would likely still participate in research if I did that. If I were to leave research entirely I would possibly take the leap to become an entrepreneur.
Q: What's one thing you brought from home to your workstation?  
A: Art created by one of the many talented local artisans of East Vancouver.
Q: How do you like to spend your non-working hours? 
A: I try to partake in any of the many amazing things Vancouver has to offer- often by enjoying the spectacular scenery by bike, exploring local farmers markets, or trying new hidden quirky culinary gems and craft breweries.
Q: If you could live anywhere, where would it be and why? 
A: Probably Hawaii. I worked in molecular genetics at the University of Hawaii for a few years before I committed to going back to grad school, and it became my home away from home.
Q: What's your proudest work achievement thus far? 
A: Finishing my PhD with world-renowned researcher Dr. David Huntsman. I am also proud and humbled to have received one of Banting postdoctoral fellowship awards this year, which will allow for me to stay in Vancouver and explore exciting new research directions for the next two years.