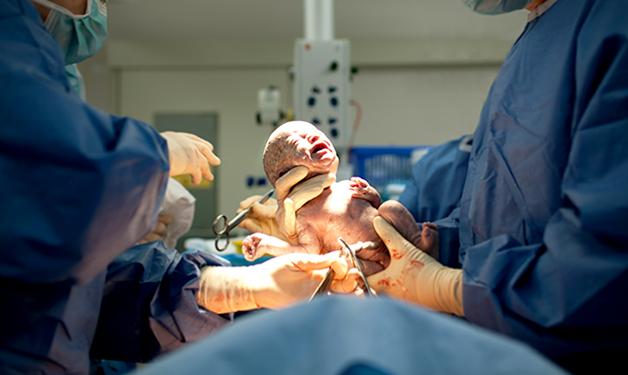 New resource helps women better plan for having another baby.
BC has the highest rate of caesarean births in Canada. Here, 34 per cent of babies are delivered by C-section versus the national average of 28 per cent. To put those percentages in context, the World Health Organization says an ideal C-section rate is between 10 and 15 per cent. When it comes to repeat C-sections, BC rates are also very high, and rising, even though vaginal birth after C-section (VBAC) is considered safer for both mom and baby in low-risk pregnancies.
Sarah Munro, a researcher at Vancouver Coastal Health, says while 80 per cent of women who have a C-section can safely go on to have a healthy vaginal birth, only 20 per cent of them do. Last year, Munro surveyed women and care providers in BC to find out why. She found the low VBAC rate is often due to miscommunication and misinformation. 
"Many women have a perception that a vaginal birth is not appropriate for them; they might hear from friends and family that it's normal to have repeat C-sections. They frequently make up their minds about repeat C-sections before they have a conversation with their caregivers." Munro says caregivers often don't get a chance to correct misperceptions and provide women with the best evidence.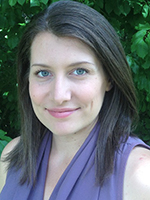 To address these misconceptions, Munro has partnered with a team of provincial experts to design an interactive online patient decision tool called My Next Birth. The tool helps women make more informed decisions and provides prompts to structure the conversation with caregivers. Currently in pilot testing, the tool will be made available to all pregnant women in BC upon completion. It provides up-to-date information about childbirth choices and helps women generate a report about their fears and values that they can then share with their caregivers. "We want to support patients to make informed choices," says Munro.
"We are concerned that escalating C-section rates expose moms and babies to higher risks: more chance of infections, problems with placentas, and newborn breathing issues."
Decision bias, demographics and dollars saved 
Munro also found that while many women would prefer a VBAC, they opt for repeat C-sections believing they are safer. Her research suggests that women worry they might require an emergency C-section, so they prefer to schedule one instead. Sometimes, it's caregivers who influence women to choose repeat C-sections, out of a concern that they might not have access to an operating room in an emergency. 
The fact is, only 1 in 200 VBAC's require an emergency C-section for a rare complication called uterine rupture, but Munro says people place greater value on stories of such bad outcomes than stories of good ones.
"People hear a single story about a bad outcome and then that risk looms larger in their mind than a story about a good outcome. When making decisions, we tend to weight harms more than benefits." 
Munro says another reason for BC's high C-section rate is that so many women have emigrated from other countries. "There are differences in how maternity services are delivered around the world and that affects perception. Some women are coming from countries with a 50% C-section rate. This creates a challenge in communicating what is safe and available in BC. Our hope is the tool will help caregivers provide accurate, local information." 
Given that C-sections—which increase in number each year—cost more than vaginal deliveries ($4,600 versus $2,800), there is a significant cost incentive to lowering repeat C-section rates in BC.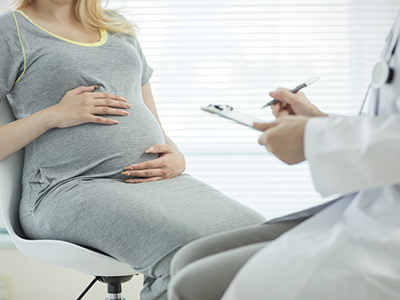 "We anticipate that when given the options, and left to make an informed decision, more women will choose to plan a VBAC, especially when their care provider is a supportive member of that conversation."