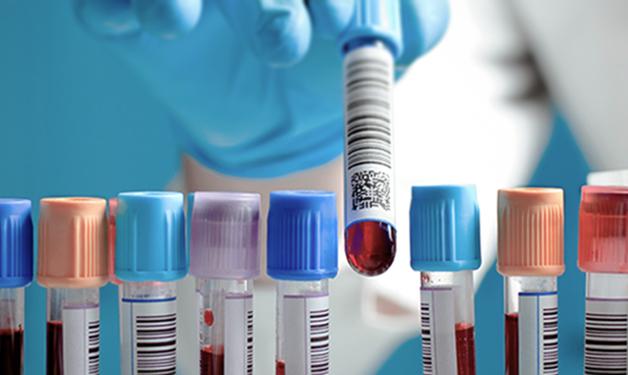 A simple blood test helps doctors recognize treatment resistance and recommend alternatives sooner.
Patients can now know whether they have treatment-resistant prostate cancer from a simple blood test—giving clinicians additional time to administer alternative therapies. The promising finding is a result of a new study co-authored by Vancouver Coastal Health Research Institute (VCHRI) researcher Dr. Alexander Wyatt. 
"This research lets us know if a patient is unlikely to respond to some of the most common treatments for prostate cancer."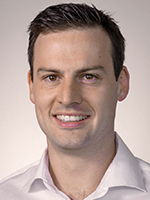 The new test is critical because some patients with advanced prostate cancer do not respond well to standard therapies. If clinicians know upfront that a specific treatment is unlikely to work, they can spare the patient unnecessary toxic side effects and direct them to alternative therapies more quickly—when they are likely to be more effective. 
Wyatt and co-authors discovered that blood samples from a patient population gave them insights into which patients had cancer that was already resistant to therapies or who would very rapidly develop treatment-resistance. Within a large-scale randomized clinical trial, the team tested for DNA changes within prostate cancer genes that could drive resistance to treatments in patients with a metastatic form of the disease—when the prostate cancer has spread to other parts of the body.
Using these blood samples, researchers identified two genetic markers—mutations within the DNA repair gene BRCA2 and the common cancer gene TP53—that lead to highly treatment-resistant cancer that can shorten the lifespans of patients.
"The patients who had these gene mutations went on to develop treatment-resistant disease within just one to three months, versus one year."
Up to 30 per cent of metastatic prostate cancer patients do not respond to either of the leading prostate cancer therapies: abiraterone and enzalutamide. Patients with mutations in the BRCA2 gene have prostate cancer that progresses on average six times faster. Those with TP53 mutations see their prostate cancer progress three times faster than patients without these gene mutations. 
"If we have that information when we first see the patient, we can look at other therapies and possibly enrollment in new 'precision medicine' clinical trials," says Wyatt. "Importantly, this is all based on the results of a simple and minimally-invasive blood test, as opposed to a tissue or bone biopsy, which is how treatment-resistance was studied previously."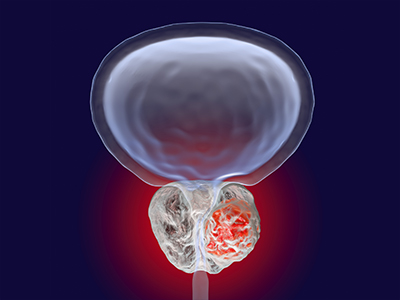 The study, Circulating tumor DNA genomics correlate with resistance to abiraterone and enzalutamide in prostate cancer, was the first to directly investigate which of abiraterone and enzalutamide were the most effective at treating prostate cancer.
Following this study, Wyatt and co-author Dr. Kim Chi launched a British Columbia-wide blood collection initiative that analyzes blood samples from hundreds of metastatic prostate cancer patients. The analysis identifies if patients carry a gene mutation linked to treatment resistance or response, and relays that information back to patients' doctors.
"It is a very exciting initiative to be part of," says Wyatt. "We anticipate that our blood sample approach will be adopted by researchers for other large clinical trials."