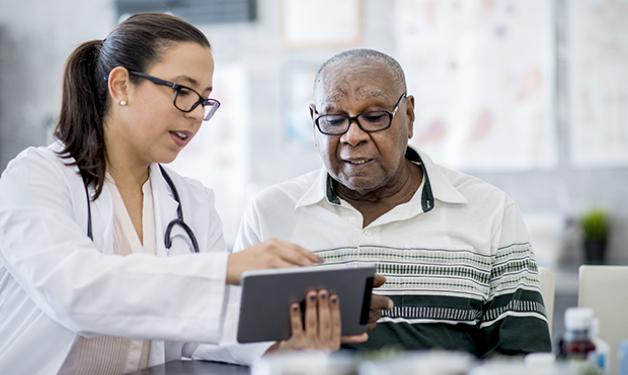 Computer assessments of cognitive ability still need a human touch.
Computer software is transforming much of the medical world. When it comes to computerized testing of brain health, Vancouver Coastal Health Research Institute scientist Dr. Julie Robillard says software designers need to do a better job of putting the emotional needs of patients first. 
Robillard's area of expertise is the cognitive assessment of patients with degenerative brain conditions, such as Alzheimer's. She just completed a study that takes a closer look at the experiences of patients taking computerized assessments. "These cognitive assessment tools are increasingly popular and useful, but we do not have much knowledge about how patients feel when they undergo this type of screening." 
To learn more about the patient experience, Robillard and a team of undergraduate researchers interviewed patients who took a Cognigram test—a standard computerized cognitive assessment tool for Alzheimer's, dementia and age-related memory loss. Before the test, participants were asked about their expectations. After the test, they were asked what went well and what could be improved. 
Prior to testing, Robillard says participants had a positive attitude towards the use of computers and reported that they felt computer assessments would be more efficient and less biased. 
However, Robillard says many participants did not have a positive experience taking the test.  "Many of them reported that the test made them feel flustered and stressed. This is not what we want people to feel when they come to the clinic. We want them to feel comforted and assisted."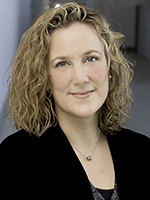 Some participants reported problems with the use of playing cards as a testing modality—which some were not familiar with—and with receiving cues from the software during the test, such as hearing a beeping sound when they answered a question incorrectly. "Many participants self-diagnosed based on cues they received during the test, before they saw their results," says Robillard. "This is problematic because at that stage they do not have sufficient information to interpret the meaning of their performance and this could cause stress and anxiety." 
Robillard says her study points to the need to find a balance between the value that comes with new technologies and the importance of human connection. "For these patients, the time of diagnosis is a very sensitive period when human touch would be most important. In the words of one of our participants: 'When you are stressed out and you think you are going to lose your mind, it really helps to have a human being there to ask the questions'." 
For Robillard, that participant response encapsulates the challenges that come with tests like the Cognigram. 
"A computer cannot comfort you or communicate with you about how you are doing. It cannot pick up on little things like body language or tone the way humans can."
When used properly, Robillard believes that computerized assessments can be beneficial for both patients and clinicians. "They are less expensive and faster than lengthy clinic visits. They allow also for better tracking of cognitive performance over time, which is important for patient care and measuring results in clinical trials." 
The age factor and integration of digital research technologies
Robillard says there is a common misperception that older people are less comfortable with technology and more likely to have a negative experience using it than younger generations.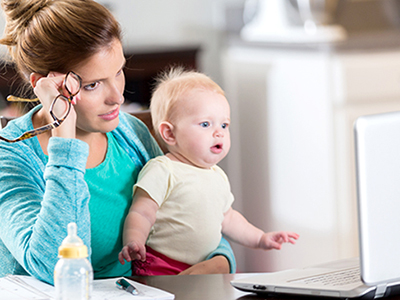 "In fact, some of our participants came from computer backgrounds. It's not a question of familiarity. It is a question of comfort. Technology is ever-evolving. Even people who grow up with smart phones may not be familiar with the most recent technological advances." 
Robillard says the challenge lies in understanding the human experience—being aware of patients' emotional states. For clinics, that might mean having someone on hand to better explain and debrief after a computerized assessment. For software developers, Robillard's take-away message is to engage with end users as early as possible in the design process.
Testing and modifications have to be done with the end user. I study dementia every day, but I cannot tell you what it is really like. It has to come from the people who live with it.
There are quick fixes to some of the problems participants encountered in Robillard's study. For example, the Cognigram test now has a feature to disable the beeping sound. On a larger scale, Robillard and her colleagues have created a set of guidelines for tech developers working in the area of brain health. Not surprisingly, these guidelines put the patient at the centre of the technology.