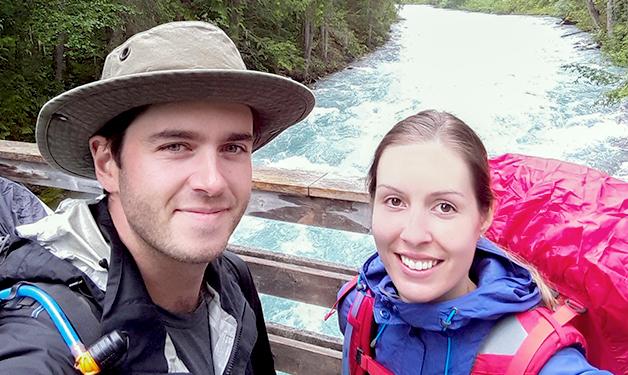 Meet Gillian—working at the forefront of personalized medicine.
Q: Tell us about your research and why you are interested in this area?
A: I study disease progression and treatment resistance in prostate, bladder and testicular cancer. I am interested in how tumors evolve in response to therapy; I find their adaptability fascinating. Conventionally, patient tissue biopsies are necessary for this type of research.  However, my research utilizes minimally-invasive blood draws, often referred to as liquid biopsies. From these standard blood draws, I profile the circulating tumour DNA present in patients' bloodstreams. This technology provides real-time genetic information that enables clinicians to deliver a more personalized treatment plan to their patients.
Q: What is the best advice you've received in your career?
A: Read—read often, read extensively, and read outside your area of expertise now and then. 
Q: Who has inspired you or helped you along the way—and how?
A: Before applying to graduate school at UBC, I worked as a research assistant in Dr. Alexander Wyatt's lab at the Vancouver Prostate Centre. After I had been there a year, Dr. Wyatt and my colleagues encouraged me to apply to UBC's Experimental Medicine program and continue my work as a PhD student. Their enthusiasm inspired me to take my career to the next level.
Q: What do you like to do in your free time to balance the demands of research?
A: I am an avid reader and love to be in the kitchen. When possible, I also like to get outside. I learned to ski last winter to take advantage of the nearby mountains in Vancouver. In the summer, my husband and I go on multi-day backpacking trips to explore BC; it is very refreshing to be cut-off from technology and surrounded by wilderness.
Q: What was your first job?
A: I grew up in Sooke, a coastal community on Vancouver Island. While in high school, I got my first job at a tiny breakfast café there, cooking and serving on weekends. In university, I continued to work in the restaurant industry part-time; in fact, it was how I paid for my undergraduate education!