Return-to-work plans should be incorporated into treatment and recovery discussions.
A prostate cancer diagnosis is often not a death sentence, but one that can mean significant changes for men's personal and professional lives. Vancouver Coastal Health Research Institute researcher Wellam Yu Ko set out to learn more about this by studying how men navigate the decision to undergo a radical prostatectomy—when the prostate gland and surrounding tissues are removed. He led a research study, published in June 2018 in the American Journal of Men's Health, which found several gaps in the provision of health care to this patient population.
"Many men are deciding to undergo radical prostatectomy surgery without a full understanding of how this might impact their ability to work," says Yu Ko. "This can have substantial consequences for men's sense of identity and their ability to support themselves and provide for their families."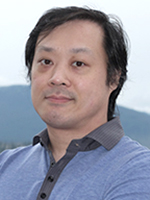 One in seven men are diagnosed with prostate cancer during their lifetime. Of those diagnosed, around 19 per cent will be under the age of 59, and many will be working. Understandably, when a prostate cancer diagnosis is first made, men and care providers are often focused on stopping the spread of the disease, and not on the impacts of treatment. However, without a good understanding of how a diagnosis of prostate cancer can affect their work lives, men may find themselves unprepared for missed work and financial losses.
Most healthy men under age 70 will receive a radical prostatectomy, which can prevent a man from working from anywhere from one month to one year, depending on the type of employment and the physical demands of the job. 
"The inability to work while recovering from prostate cancer can have serious effects on a man's self-esteem, personal identity and role as a breadwinner." 
Radical prostatectomy surgery often results in urinary incontinence—when urine leaks involuntarily. Men may be reluctant to go back to work for fear of embarrassing leakage, or may have complications that prolong the recovery process. 
More in-depth discussions with care providers can help men better prepare for the road ahead
For his research, Yu Ko interviewed 24 Western Canadian men who were employed at the time of their prostate cancer diagnosis and who opted to undergo radical prostatectomy. Men were asked several questions about their health, work and family life. 
Study participants were from varying financial backgrounds and most were married. Most worked for an employer and had employee benefits, including extended health insurance. However, self-employed participants lacked sick leave benefits or income compensation insurance, which exacerbated the financial burdens associated with their illness. 
All participants viewed their work "as a means of generating the income needed to satisfy material needs and fulfill provider roles." 
However, the study found that the importance of work was diminished after receiving a prostate cancer diagnosis. Indeed, participants shifted their focus towards a healthy recovery and prioritized their relationships with family. In this context, while most men viewed work as part of their personal identity and a source of masculine pride, some also saw work as a source of stress that could have harmful health impacts.
Based on their findings, Yu Ko and co-authors recommended that care providers take time during discussions about treatment options to review the potential impacts of prostate cancer on a patient's work life. This will help men better prepare for missed workdays and organize their back-to-work strategy.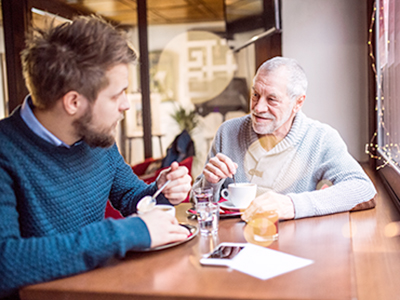 "Patients will be better prepared for the road ahead if they are informed about how treatment might affect their work capacity, and can diligently plan with care providers for a return to work," says Yu Ko. "Similarly, after a prostate cancer diagnosis, it is important for care providers to connect patients with support systems to help patients cope with their conditions and find answers to other questions they might have."