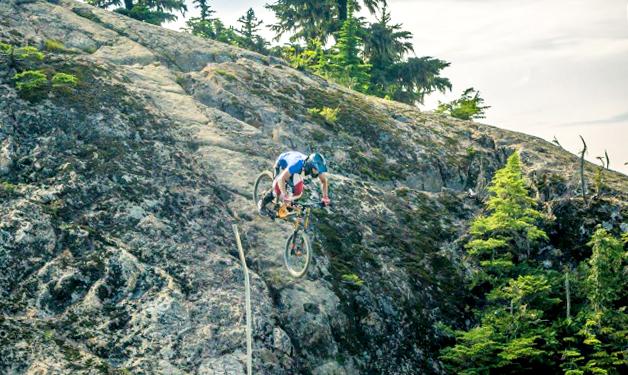 Meet Adam—imagining ways to get better images.
Q: What is your role in health research?
A: I'm studying to be an MRI physicist, whose role is to ensure magnetic resonance imaging (MRI) scanners are providing the best possible diagnostic information for patients. This could involve designing hardware for new scanners or performing quality assurance tests of existing equipment, but I am most interested in finding ways to acquire new and more specific types of images to provide better diagnostic information.   
Q: What interests you about MRI in particular?
A: I am interested in developing quantitative imaging techniques and the MRI scanner is a perfect tool to measure specific characteristics of the subject's tissue. It's like if the MRI scanner was a state-of-the-art cellphone then MRI physicists would be the app developers. With careful programming of the scanner we can measure specific characteristics such as brain activation, temperature, structural integrity and more–all using magnetic fields!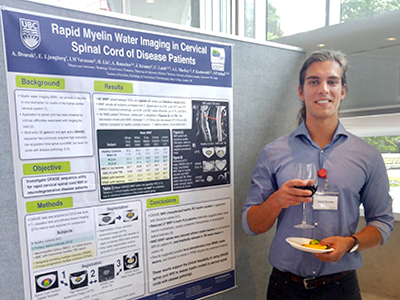 Q: What is the best part of your research job?
A: I get to tackle new and interesting physics problems every day. Outside of work, I often find myself thinking about a research problem and running through different potential solutions. Then, eager to try it, I can't wait to go to work! I feel so lucky to enjoy my job so much.
Q: What motivates you?
A: Early in my research career an MRI study volunteer told me about their experience living with a neurological disease and how it had drastically affected their life. But what struck me was how optimistic they were about all the research being done. Their positivity continues to motivate me to this day.
Q: What do you like to do in your free time?
A: Anything in contrast to working on a computer! I like skiing in the winter, and hiking and mountain biking in the summer. I also spend a lot of my spare time doing repairs on my 50-year-old project car—trying to fix it at a faster rate than it falls apart!
Q: What is your favourite TV show?
A: I recently watched the BBC Blue Planet II documentary series. It's visually stunning, but often heart-wrenching. Spoiler alert: Don't get too attached to the baby whale.
Q: What is one thing we might be surprised to learn about you?
A: When I was 12 years old I was really interested in parrots, particularly Moluccan cockatoos. Despite the fact that they are the loudest bird on earth (recorded at 135 decibels), I managed to convince my parents to let me foster one. I took care of "Beaker" for two years until she was adopted.