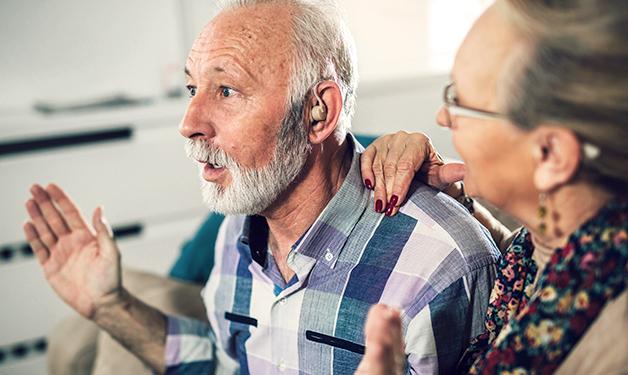 Researchers evaluate patient satisfaction to test a possible new care approach.
Hearing loss is a condition often associated with aging. In fact, it is estimated that 65 per cent of people over age 70 have significant hearing loss, which can cause difficulties socializing and going about daily activities. Hearing aids are currently the best solution for most hearing loss, but their cost may be deterring some patients from following through with recommendations to wear them.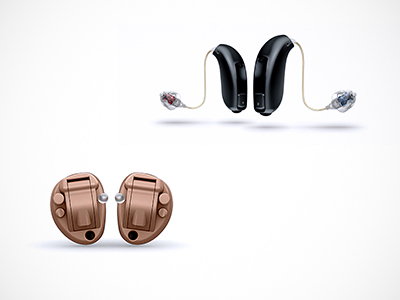 Dr. Desmond Nunez, a Vancouver Coastal Health Research Institute scientist, and colleagues are investigating whether physician involvement in the hearing aid fitting process could increase how satisfied patients are with their hearing aids, and how likely they are to use them as prescribed.
Right now, physicians can diagnose hearing loss in individuals and recommend hearing aids to improve hearing. However, patients must be referred to an audiologist, who completes a separate assessment with specialized audiology equipment. Audiologists also dispense and fit patients with the best hearing aids for the degree and configuration of patients' hearing loss, which is where problems can arise. 
"It may be that patients sometimes do not accept the recommendations of audiologists because they perceive a conflict of interest, since audiologists also sell hearing aids."
In British Columbia, patients pay for their hearing aids out-of-pocket, which can come with a price tag of between $1,800 and $8,000. Because of the high cost, Nunez says some patients may opt to not purchase hearing aids. Patients also frequently report being unsatisfied with the hearing aid fitting process and sometimes return their hearing aids because they believe that the recommendations of the audiologist are biased and driven by financial gain.
Patient satisfaction could be a driver for hearing aid use 
Nunez is leading a clinical trial designed to shed light on whether the involvement of a physician in the hearing aid fitting process might increase patient satisfaction and the likelihood that patients will wear hearing aids to treat their diagnosed hearing loss. 
"We want to discover how likely it might be that patients' ambivalence to hearing aid use could be countered by the involvement of a neutral third-party who, in this case, is their family doctor."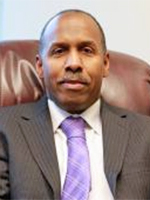 Nunez and colleagues will recruit approximately 100 participants age 55 and over who have been diagnosed with hearing loss and are receiving hearing aids for the first time. Fifty of these patients will be in a control group whose hearing aids are fitted by an audiologist only, while the other 50 will be in the test group that sees a physician during their hearing aid fitting.
 
Between 77 and 90 days after participants receive their hearing aids, the research team will ask participants to fill out a questionnaire to determine how satisfied participants are with their hearing aids.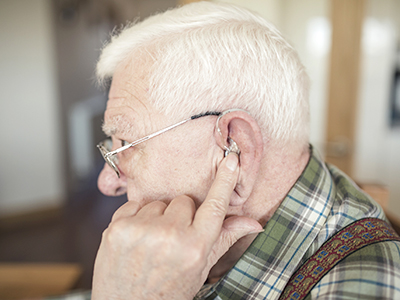 "There is some correlation between satisfaction and hearing aid usage. If the test group shows increased satisfaction with the new hearing aid fitting process, we may recommend physician involvement going forward."
As our population ages, the number of patients requiring hearing aids will continue to grow, says Nunez. 
"Because of the increasing prevalence of hearing loss, providing the best possible patient care will help to limit the complications associated with leaving it untreated, such as social isolation."