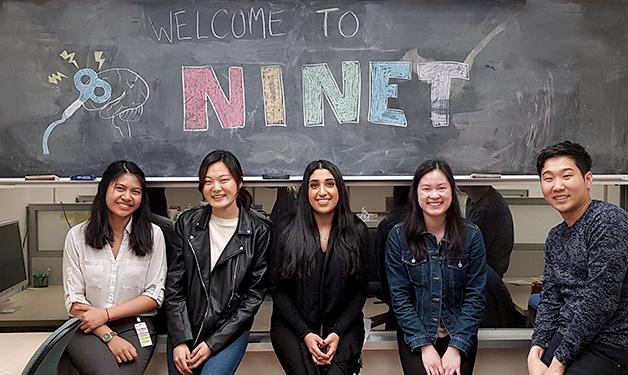 In the maze-like UBC Detwiller Pavilion lives the Non-Invasive Neurostimulation Therapies Laboratory led by Dr. Fidel Vila-Rodriguez.
The NINET Lab, as it's more commonly known, is focused on researching the use of neurostimulation to help treat individuals experiencing different forms of mental health conditions, such as major depressive disorder and bipolar disorder.
Currently, lab scientists are studying the use of repetitive transcranial magnetic stimulation (rTMS) to treat depression. The rTMS uses magnetic pulses to stimulate nerve cells in the brain while the patient remains awake. The treatment targets nerve cells in the frontal lobe–the region involved in mood control–to help ease depression symptoms.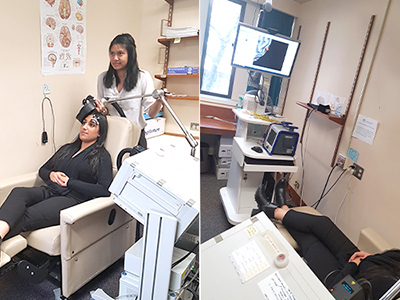 Not only does the NINET lab facilitate clinical trials of rTMS, but laboratory staff also operate a free treatment clinic for approximately 20 patients a day. A full treatment cycle allows referred patients to receive a three minute rTMS treatment approximately 30 times over the course of a six week period.
The NINET lab was the first in Western Canada to deliver rTMS to a patient inside of an MRI, while recording fMRI responses.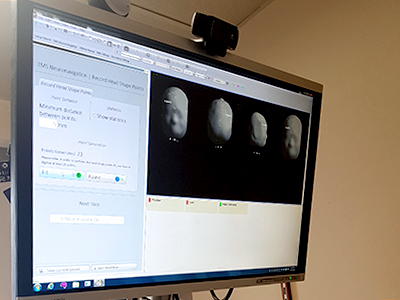 And while lab staff members take their work seriously, they also enjoy the time they spend together. Clinical research coordinator Afifa Humaira is the lab's resident pastry chef–her baked goods are a proven team-builder. "I even take requests!" she jokes.
"The nature of our research makes us a truly diverse group," says Dr. Fidel Vila-Rodriguez, director of the NINET Lab. "We have people with backgrounds in basic science, psychology, neuropsychology, psychiatry, electrical engineering, physics and computer science." Vila-Rodriguez says everyone in the NINET lab is incredibly committed to providing the best patient care.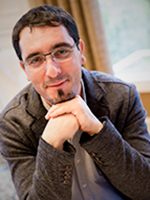 The NINET lab's passion for patient care and the positive impact they have in the lives of their patients is evident by the wall of thank-you cards on display. "It's really great to see the real-life results of our work and know how much this treatment can help people who need it," says research coordinator Sahaah Malik.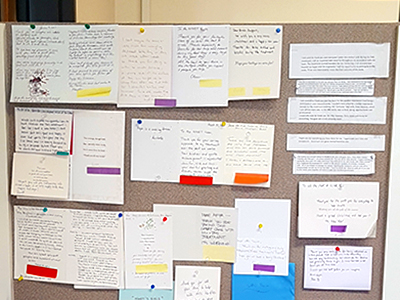 Learn more about the NINET Lab's staff and current research studies and keep up to date with their activities on Twitter @NinetLab.