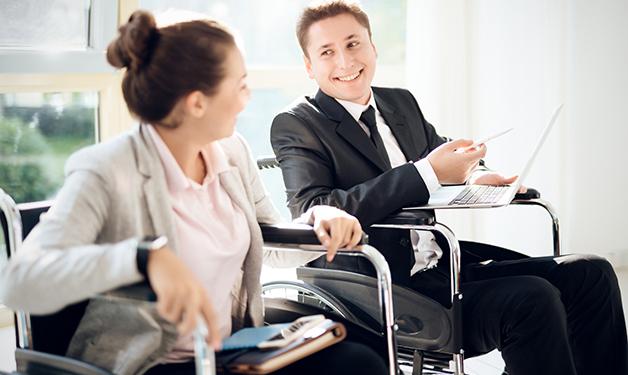 Shared experience shows results for people with spinal cord injury.
Staying active can be challenging—finding time, staying motivated and getting out when the weather is bad. For someone in a wheelchair, those obstacles are even greater, but reaping the health benefits of exercise is crucial. Studies show half of people with spinal cord injury (SCI) do no physical activity in their leisure time during the day, but at the same time, they have an increased risk of developing diseases that can be mitigated by exercise. A new peer support program is helping people with SCI become more active by pairing them with fellow wheelchair users who understand the barriers to leading an active lifestyle.
Vancouver Coastal Health Research Institute scientist Dr. Jaimie Borisoff collaborated with Dr. Krista Lynn Best, who led a team of individuals with SCI and clinicians to develop the AllWheel program. The program is now expanding to three sites across Canada.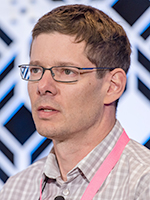 "We involved everybody in the pilot—clinicians, individuals in wheelchairs and researchers," says Best. "We built an intervention that everyone agreed on, and now we are seeing results." Best says participants in the pilot project showed improvements in their level of low-intensity activity, as well as increases in motivation, feeling supported and self-efficacy in overcoming barriers to becoming more active.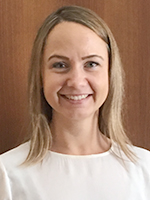 Borisoff says having peers involved makes all the difference. "It's tricky to find exercise that works for someone in a wheelchair. You have to do a lot of problem solving, to get good exercise when your lower limbs are unable to move. Advice from a peer who has been through this before has a lot more impact than an able-bodied therapist telling a participant to do something."
"Peers can offer tricks of the trade and support that's better received because they have been through the same thing," says Borisoff.
Using smart phone technology, the program links trained peer supporters to participants no matter where they live. It aims to get people active in their own home and community.  "It's one thing if you live down the street from an amazing facility like the gym at ICORD, which has adaptive equipment and is a social hub," says Borisoff. "But we also want to help support people living outside of urban centres." 
In the program, clients are paired with a trained peer supporter who has a similar background and experience. They participate in 14 phone sessions, over a 10-week period. Borisoff says each peer trainer follows a checklist, making sure to affirm what the person is going through and share their own experiences. They also share resources. Then together, they come up with realistic goals.
"Trainers will ask questions like 'What activity do you like doing and why are you having trouble doing it?' Together they come up with an action plan as well as a coping plan, based off their shared experience."
Realistic expectations for real results
Best says an important component of the program is being realistic about the types of activity someone in a wheelchair can manage and will enjoy. "People will only continue with activity if they enjoy it.  We're not prescribing a set program, we're just encouraging people to move more."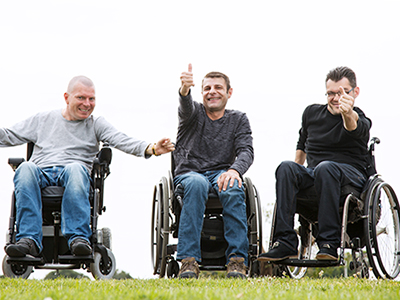 Being realistic also means accepting things like Canadian winters. It is hard to navigate an icy sidewalk, especially if you are in a wheelchair. Peer trainers help to find alternative options—such as going to a mall to wheel around or finding ways to be more active at home if a client doesn't have access to a gym with adaptive equipment.
"We had a client who just wanted to build up strength to use his manual wheelchair," says Best. "With his peer trainer, he made a plan to get wheeling in his apartment complex. At first it was difficult to do more than a couple of minutes, but he built up his stamina each time he got moving. It was rewarding for both him and his peer trainer." 
Borisoff says community partners in BC, such as Spinal Cord Injury BC, as well as in Montreal and Quebec City have been invaluable in helping recruit peer trainers. And funders, including the Craig H. Nielsen Foundation and the Canadian Disability Participation Project are essential to ensuring the program has a broad reach. 
The AllWheel program is actively recruiting. Participants must be one-year post-injury and not meeting weekly physical activity guidelines.