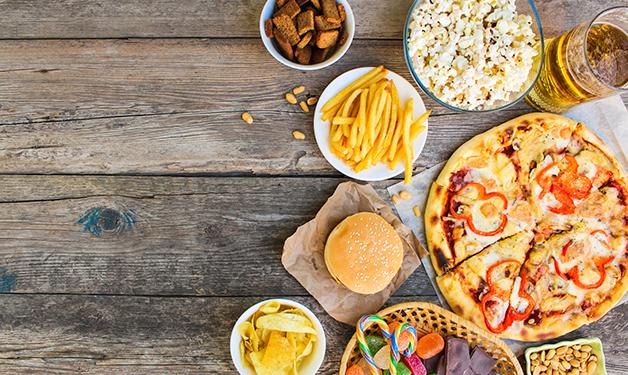 Prevention and medical innovation are needed to stem the growth of a disease that has few symptoms but can lead to permanent liver damage.
Physicians like Vancouver Coastal Health Research Institute researcher, Dr. Eric Yoshida, are concerned that rates of non-alcoholic fatty liver disease (NAFLD) and its more severe progression, non-alcoholic steatohepatitis (NASH), are on the rise while medications are still in the development stages.
Around 20 per cent  of Canadians are affected NAFLD1—an accumulation of fat in liver cells—making it the most common liver disease in Canada2.  NASH affects four per cent  of the Canadian population3—almost 1.5 million individuals.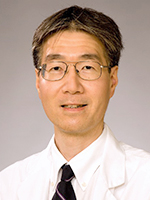 "NASH causes inflammation in the liver, which causes liver damage, which will accumulate into cirrhosis [scarring of the liver], which is a risk factor for liver cancer," says Yoshida. "Patients with NASH are at greater risk of needing a liver transplant, which is why we are looking for medications to help reduce inflammation caused by NASH and prevent the worsening of symptoms."
No approved medications to treat NAFLD or NASH presently exist in Canada or the United States. Although there is a dire need for them. 
Each year Yoshida sees more patients with end-stage cirrhosis of the liver caused by NASH present to the Liver Transplant Program at Vancouver General Hospital (VGH)—where he has worked since 1991. 
"The magnitude of the problem nationally and globally is huge. If the number of patients with NASH continues to grow, transplant programs may become overwhelmed." 
Yoshida is currently investigating two different mediations—Elafibranor and Obeticholic Acid—to treat the inflammation and liver damage caused by NASH. 
"I think there is some promise in these medications and others being investigated," he says, "but we are still in the early days of NASH pharmacologic research." 
Raising awareness about lifestyle choices that lead to liver damage
Unlike alcohol-related liver damage, NAFLD and NASH are mostly linked to poor diet, obesity and sedentary behaviour—which have also been on the rise4.  Other risk factors include diabetes, high blood pressure, elevated fat levels in the blood, hepatitis B and C and a person's genes.
"Most patients are asymptomatic and only upon receiving an ultrasound is it discovered that they have a fatty liver."
Diagnosis usually happens when a doctor identifies risk factors, or when a patient receives an ultrasound for unrelated reasons and the radiologist discovers fatty infiltrations on the liver—the trademark of NAFLD and NASH.
Preventing NAFLD and NASH requires lifestyle changes and, often, losing weight, says Yoshida. 
"NAFLD can go into remission if patients adhere to a healthy diet and regular exercise." 
Yoshida uses a FibroScan machine to demonstrate to patients the severity of their condition and why they may need to make lifestyle changes to improve it—the Division of Gastroenterology at VGH acquired one in 2018. The machine bounces sound waves around the liver to quantify the degree of fatty liver disease and predict how it could progress.
Raising awareness about the severity of NAFLD and NASH is no small feat. According to a March 2019 Cision poll, 89 per cent of Canadians have "little to no knowledge" of NAFLD5. 
"We need to increase public awareness and education about eating healthy and exercising," says Yoshida. Those, he adds, are the two best measures to prevent liver disease that anybody can take.
---
1 Non-alcoholic steatohepatitis (NASH)
2 Liver Disease in Canada - A Crisis in the Making
3 Non-alcoholic steatohepatitis (NASH)
4 Canada's obesity rate has doubled since the 1970s. What happened? and Time to curb our appetite for ultra-processed food
5 Poll: Over half of Canadians are unaware the most common liver disease in Canada could lead to liver cancer, death.