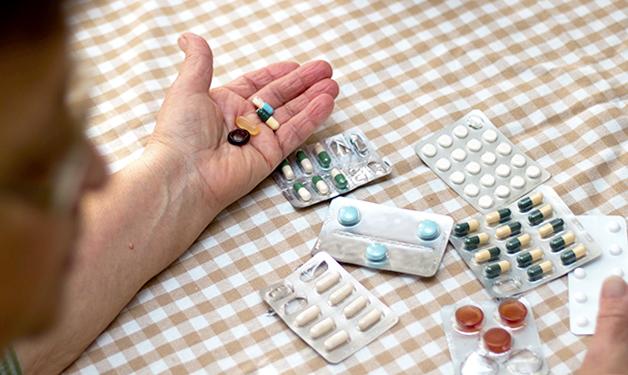 Greater odds of acquiring two or three cardiometabolic conditions among individuals with little-to-no physical activity and high stress levels.
Living with a cardiometabolic condition such as heart disease, stroke or diabetes is hard enough, but having two or all three of these conditions--known as cardiometabolic multimorbidity--comes with an exponential increase in the risk of premature death. Knowing this and wanting to address the lack of medical literature around multimorbidity, researcher Dr. Brodie Sakakibara, who is affiliated with the Rehabilitation Research Program at the GF Strong Rehabilitation Centre, sought to discover possible connections between lifestyle and the development of cardiometabolic multimorbidity. His research, published in BMC Public Health, highlights the critical need to better understand how individuals progress from having one to two or all three conditions and how to prevent such a decline in health.
"The prevalence of cardiometabolic multimorbidity is very high but there are more people who have an individual diagnosis of heart disease, stroke or diabetes," says Sakakibara. "For those people in particular there has to be greater prevention efforts to stop the onset of an additional cardiometabolic condition." 
Because stroke, heart disease and diabetes have similar risk factors, it's very likely that a patient with one of these conditions will develop one or the other two down the road, which puts them at much greater risk of dying prematurely.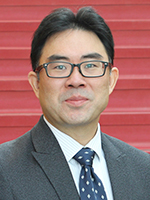 Analyzing data from the 2016 Canadian Community Health Survey, the study grouped individuals according to how many and which cardiometabolic conditions they had, ranging from individuals who had no condition to the various combinations of two or all three conditions. The study looked specifically at how physical activity, stress and diet might be linked to the development of cardiometabolic multimorbidity.
Analysis of the data showed that along with the onset of cardiometabolic conditions, there was a decrease in physical activity. Most notable, Sakakibara found that the odds of reporting zero minutes of physical activity per week were four times higher in the group with all three conditions—heart disease, stroke and diabetes—compared to individuals with none of the cardiometabolic conditions.
Similarly, looking at stress, the odds were four times higher that the group with all three cardiometabolic conditions reported high levels of stress compared to the group with none.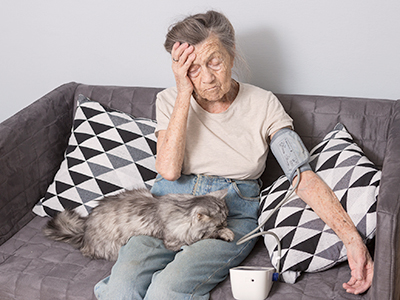 "Our findings tell us how crucial it is that our health care system facilitate long-term health and well-being among individuals living with heart disease, stroke or diabetes," says Sakakibara.
He adds that while the Canadian medical system is very good at responding to acute and subacute medical events and returning people to independent community living, many continue post-discharge with lifestyles that might have contributed to their cardiometabolic conditions in the first place.
"Our health care system needs to focus on chronic care supports once people are back in the community for the prevention and management of cardiometabolic multimorbidity."
Study co-author and Vancouver Coastal Health Research Institute scientist Dr. Janice Eng adds that the study points to some concrete ways of moving forward.  
"For example, a first step is identifying people with all three conditions—heart disease, stroke and diabetes, since they are greatest at risk—and then ensuring that there are opportunities or programs that support them to be physically active in their own communities,"  says Eng, who is also a professor in the Department of Physical Therapy at UBC.
"One of the strengths of this study is that the data is taken from a sample distributed right across Canada and provides us with a big picture of the health of Canadians," she adds.
Multimorbidity: A Growing, Yet Poorly Understood, Health Concern 
According to the Public Health Agency of Canada, 44 per cent of adults aged 20 and older have at least one of 10 common chronic conditions1.
"Currently, when an individual has one chronic disease, they likely have a whole host of other chronic diseases as well," says Sakakibara. "And the issue with such multimorbidity is that they're clinically complex because they're poorly understood—there hasn't been any research on specific forms of multimorbidity." 
To tackle the issue, Sakakibara hopes to see a shift in the health care system toward treating individuals and all of their conditions as a whole and fostering collaborative care among health professionals from different disciplines. 
"We want to see health care providers, who are typically divided into separate silos, working closely together to come up with collaborative care plans to treat the individual and all the impairments and co-existing conditions that person may be living with." 
1 Government of Canada: Prevalence of Chronic Diseases Among Canadian Adults