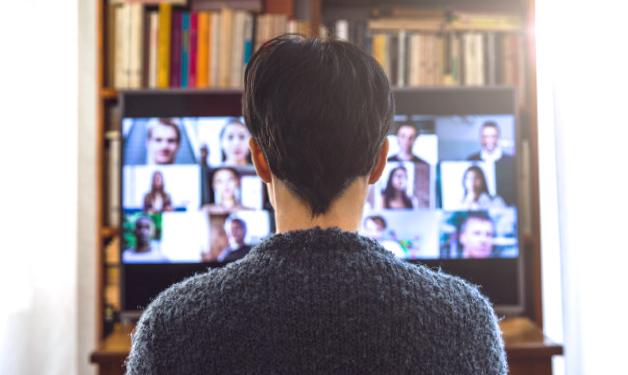 The COVID-19 Research and KT Group worked behind the scenes to inform public health policies.
Shortly after the World Health Organization (WHO) declared a global pandemic on March 11, 2020, Dr. Mina Park and other members of the COVID-19 Research and Knowledge Translation (KT) Group jumped into action. 
The group of almost a dozen researchers, clinicians, librarians and students from Vancouver Coastal Health (VCH), the University of British Columbia (UBC) and beyond was tasked with combing through and interpreting the constant and ever-evolving flow of evidence on how to contain the virus.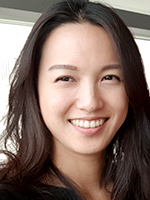 The best practices and vital health information they gathered were shared with health care decision-makers, such as medical health officers, on topics ranging from how long people should self-isolate after infection to how workplaces could operate safely.
"Research that would normally take months had to be completed in weeks, or sometimes even days."
Using rapid review methodology, group members combined evidence from a variety of sources into rapid response reports that listed key findings, and provided context and sources to back them up.
For example, the group provided an overview of how jurisdictions around the world planned to reopen day cares. They sought information on child-to-child and child-to-adult transmission rates, and reviewed public health guidelines and evidence surrounding day care operations in a COVID-19 world.
"We presented evidence really clearly so that policymakers from a variety of backgrounds could readily understand and apply the findings." 
"We found that recommendations were based on some limited evidence that suggests children do not appear to be a major source of COVID-19 infection," says Park. "While approaches to reopening varied dramatically, the data we reviewed indicated that most regions were prioritizing child care facilities and classrooms for younger school-aged children."
Beyond advising medical health officers, the group's reports have been shared with WorkSafeBC, the BC Centre for Disease Control (BCCDC), the WHO and other governing bodies and decision-makers through many channels. Report titles were also shared via the National Collaborating Centre for Methods and Tools (NCCMT) database—a source for evidence-based public health information.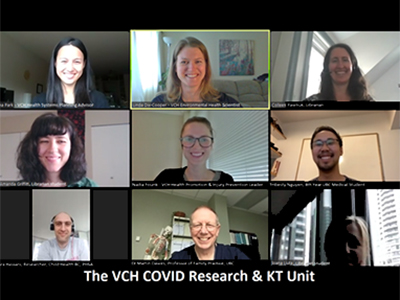 Collaboration played a pivotal role in informing COVID-19 guidelines
One of the strengths of the group was adopting an agile project management approach, says Park. More commonly associated with software companies, Park saw the potential for the approach to support ongoing and rapid collaboration between team members while working remotely in the midst of a pandemic. 
Technology, such as the Slack online communication platform, was used to help team members stay connected across distances and between meetings.
"We were able to mobilize rapidly and work in a collaborative manner with internal and external stakeholders because of the agile structure of our group." 
COVID-19 Research and KT Group members participated in weekly check-ins with other organizations and groups, including members of the BCCDC and Vancouver Coastal Health Research Institute (VCHRI). Being connected on public health discussions helped avoid duplicating the efforts of other similar groups and with sharing best practices. 
"Because of our tight timelines, we needed to remain nimble and adaptive," states Park. 
"I cannot say enough about the collaborative efforts of this group. What we were able to accomplish is a great proof of concept for how rapid and collaborative research can help inform public health crises."