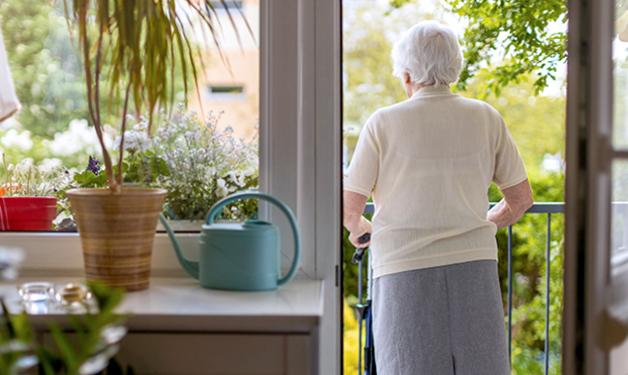 Clinicians are collecting detailed data from video recordings of patients to design tailored treatments.
Parkinson's mostly affects adults aged 50 and older, and causes stiffness, slowness of movement and loss of motor control. Alzheimer's, which is most prevalent after 60 years of age, impairs memory and cognition. Both conditions damage neurons in the brain and can increase the risk of falls, which are a leading cause of premature death and reduced quality of life among seniors. 
The CAMERA research study uses state-of-the-art video cameras and advanced privacy-preserving data analysis to test whether tracking the movements of patients with Alzheimer's or Parkinson's diseases in their homes could result in better treatment outcomes. 
"Both Parkinson's and Alzheimer's are degenerative neurological disorders that can cause symptoms that fluctuate throughout the day," notes study lead and Vancouver Coastal Health Research Institute researcher Dr. Martin McKeown. 
"The more privacy-preserving data we are able to collect—and automatically analyze—about a patient's condition over a period of time the better positioned we are to provide optimal care."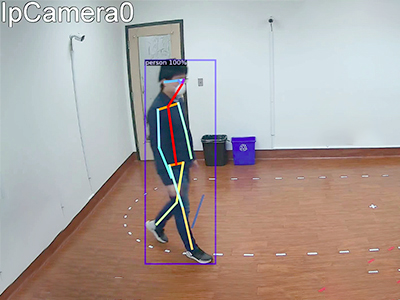 For their research—targeted for completion in 2022—McKeown and colleagues are using 4G commercial cameras to assess the movement patterns of people living with Parkinson's or Alzheimer's. While they are currently working in a laboratory setting, the ultimate goal is to have the camera system installed in patients' homes to automatically analyze data and monitor disease effects on-site.
Computer algorithms are able to parse out how a patient is feeling based on his or her facial expressions—which are transposed to a skeletal outline:
To protect patients' privacy, the customized camera system uses computerized artificial intelligence algorithms to convert images of people into "skeletons" with all discernible features removed. 
"The confidential video surveillance technology used in the study is being designed from the bottom up with privacy experts to ensure that patients and family members are comfortable with the implementation of the new technology," notes McKeown. "Patients' original images are not stored or transferred."
The algorithms are also trained to recognize disease features. And because the cameras are able to automatically zoom in on specific body parts, hand tremors and facial expressions, for example, can be closely analyzed.
"The ability to track facial expressions over a period of time can give us essential clues about a person's well-being, even if he or she has difficulty communicating." 
Innovative approach could be a game-changer for patient care and safety
Parkinson's patients can feel anxious when their prescription medication wears off, notes McKeown. Medication imbalances can also result in uncontrolled movements, or stiffness in muscles and joints. 
However, visiting a hospital or clinic can induce or suppress symptoms, making it more challenging for family physicians and specialists to adjust medications at the point of care. Being able to assess people when they are in the comfort of their own home would circumvent this challenge, says McKeown.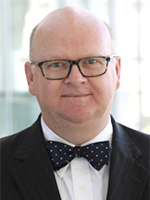 The video footage and artificial intelligence software could seamlessly consolidate important clinical data into a concise format that care providers could use to make treatment decisions, says McKeown.
"Closer monitoring could enable medication adjustments to be made more promptly and confidently, improving the management of symptoms, such as tremors and cognitive effects, that can increase the risk of falls and stress."
"The end result may mean patients make fewer trips to the hospital and can live independently longer."
Additionally, if a patient should fall while at home, the smart camera system could be programmed to initialize an alarm that would notify paramedics, family members or other care providers, says McKeown. 
"This technology could also potentially benefit broader demographics, such as frail seniors living alone and people with other medical conditions."