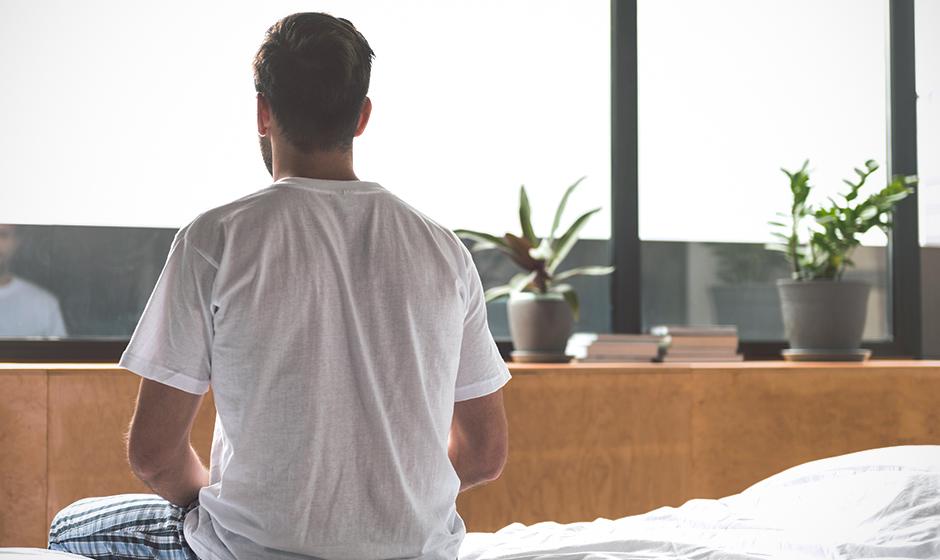 A new study found that a specialized clinic could help to increase the sexual satisfaction of prostate cancer survivors.
Effective treatments exist to improve the sexual health of men with erectile dysfunction (ED), yet research shows that many do not seek medical care or counseling for their condition. New research led by Dr. Ryan Flannigan found this could be rectified among men treated for prostate cancer by drawing more attention and referrals to the Sexual Rehabilitation Clinic (SRC). 
"For a lot of men, concerns about the stigma of erectile dysfunction—the inability to sustain an erection long enough to have sex—may prevent them from accessing care, and others may not know where to get help," says Flannigan, a Vancouver Coastal Health Research Institute researcher.
Offered on an ongoing basis through the Prostate Cancer Supportive Care Program at the Vancouver Prostate Centre, the SRC uses a biopsychosocial approach to aid patients and their partners with the prostate cancer recovery process. This approach takes into account the medical, psychological and interpersonal needs of patients during recovery.
Flannigan's study, published in the Journal of Clinical Medicine, investigated men's satisfaction with their sex life after attending SRC programming. 
Run between July 2013 and July 2019, the clinical trial involved 965 men from across British Columbia who averaged around 66 years of age. Participants were referred through their family physician, medical oncologist or another specialist, and connected with online resources, such as educational information and video tutorials, as well as in-person and telephone consultations with a sexual health clinician.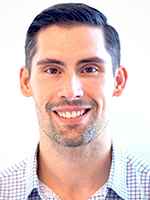 SRC sessions were designed to provide men with a support system to manage the sexual side effects of prostate cancer treatments, such as ED, changes in orgasming, urine leakage and psychological distress. 
The study found that after men were referred to the program, 73.4 per cent attended at least one follow-up appointment.
"This shows excellent retention in the program, indicating that participants are probably experiencing favourable results from it."  
Patients' satisfaction with their sexual function also significantly increased over the course of the program. 
The study recorded a 33.7 per cent increase in sexual satisfaction with erectile aids and a 37.4 per cent increase in sexual satisfaction without aids. 
"Being able to speak with a sexual health expert can be extremely validating," says Flannigan. "What we found with this research is that many men saw benefits from having more access to information and support to optimize their sexual function, which can support their relationship with a sexual partner, as well."
Normalizing a common dysfunction
Erectile dysfunction affects over 50 per cent of men aged 40 and up. While well-known sexual performance enhancement medications, such as Viagra, help around 60 per cent of these men, only a small fraction of the 40 per cent who do not benefit from these medications access the health care system for further assistance in managing the condition, notes Flannigan.
 
In British Columbia, the number of men with untreated ED is estimated to be around 600,000, Flannigan says.
"There are many associations between a man's sexuality and his identity that may drive his reluctance to talk about it with a health care professional." 
"I so often hear men ask if erectile dysfunction even happens to other men because none of their friends talk about it, which can make men feel alone," notes Flannigan.
This can lead to feelings of depression and put strain on a man's sense of well-being.
"One of the goals of the SRC is to make individuals affected by erectile dysfunction feel comfortable talking about it, because it is incredibly common after prostate cancer treatment, as well as among men with diabetes, heart disease and in the general population."
Flannigan is now looking into how to expand the program to make it more accessible to prostate cancer patients throughout the province, as well as men with other conditions that cause ED. This, he says, could involve collaborations with other clinics and health care departments, along with outreach to patient advocacy groups, cancer sites and urology groups, to name a few. 
Visit the Prostate Cancer Supportive Care Program to learn more about the Sexual Rehabilitation Clinic.