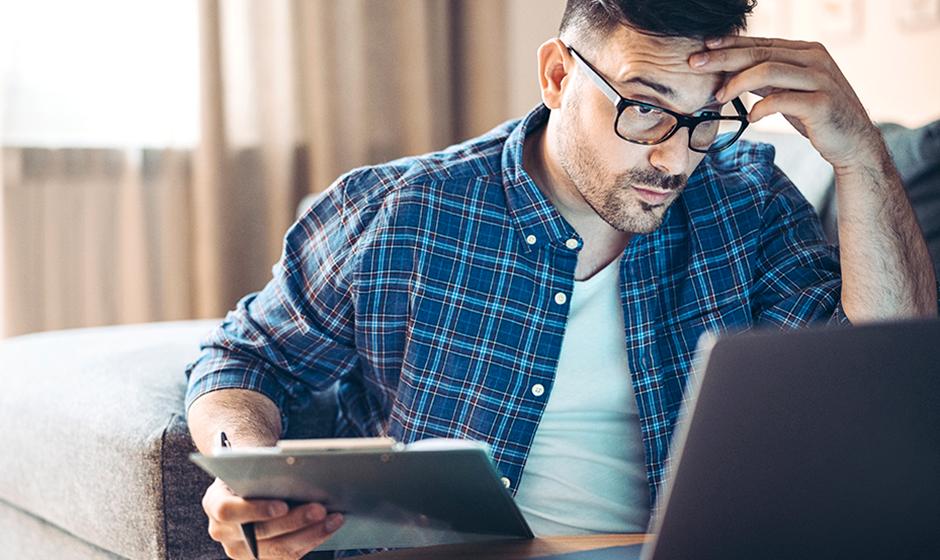 The research-driven approach puts treatment best practices into the hands of family physicians.
A study spearheaded by Vancouver Coastal Health Research Institute researcher Dr. Noah Silverberg identified favourable results when family physicians received a one-pager he and his team developed to enhance clinical diagnoses and guidelines-based treatment adherence for mild traumatic brain injury (mTBI). 
Silverberg's randomized controlled trial—published in BMJ Open—involved 148 adult patients who had sustained a mTBI within three months of participating in the study and were receiving care from a family doctor for their symptoms.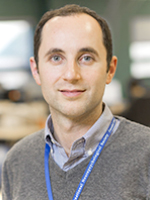 Patients who participated in the trial completed an online survey that screened them for depression, anxiety, insomnia and headaches. Patients' symptoms were then matched with treatment recommendations listed in the Ontario Neurotrauma Foundation's (ONF) guidelines, and consolidated into a one-page report.
The family physicians of a randomized half of the patients in the study were faxed the one-pager. The document introduced the ONF guidelines and underscored the important role family physicians play in proactively managing symptoms. It also outlined the screening test results of the physician's patient and related ONF-sourced guidelines on symptoms management, along with the recommended time frame for follow-up appointments. 
Physicians in the control group of randomized patients were faxed a letter that simply directed them to the full ONF guidelines online.
"Physicians provide the majority of concussion and mild traumatic brain injury care at the most critical time for an early intervention, which is normally two weeks after injury."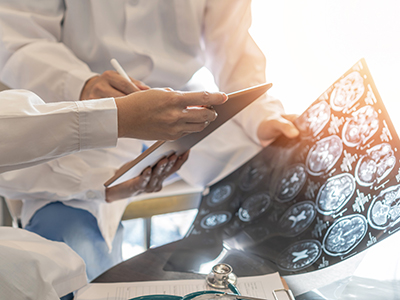 Silverberg's study concluded that patients of the physicians who received the tailored one-pager were eight to 12 per cent more likely to receive at least one ONF guideline-compliant treatment for their depression and anxiety compared to control group patients. Researchers found no statistical difference among patient groups for sleep problems or headache.
A tool that supports guidelines-based treatment for mild traumatic brain injuries
The 250-page ONF Guidelines for concussion/ mild traumatic brain injury and persistent symptoms contains detailed information about how to diagnose and treat mTBI. In 2018, it was updated to include recommendations for early screening and interventions for mTBI-related depression, anxiety, insomnia and headaches, which influenced Silverberg's investigations.
"We know now that the longer mental health complications associated with mild traumatic brain injuries go untreated, the more treatment-resistant they tend to become."
For example, with respect to concussions—a form of mTBI—"the lines can become blurred over time regarding what is related to the symptoms of the concussion and what can be attributed to mental health complications," says Silverberg. "Depression and anxiety can result from the stress an injury adds to one's life, such as being off work and getting behind on bills."
The new treatment guidelines are based on research that demonstrated how early treatment interventions can help stop the worsening of adverse effects, saving some of the around 300,000 Canadians who sustain a mTBI each year from the pain and suffering of managing mental illness and other comorbidities on top of recovering from their mTBI.
"My hope is that our research will support family physicians in identifying and initiating early treatment interventions for mild traumatic brain injury," says Silverberg. "And we think that earlier treatment for mental health complications, in particular, will help people recover more quickly so that they can return to their previous activity levels and have less need for specialty care."
Silverberg is currently pursuing a more extensive study—involving improved software and a larger patient and family physician cohort—that he hopes to complete within the next few years.