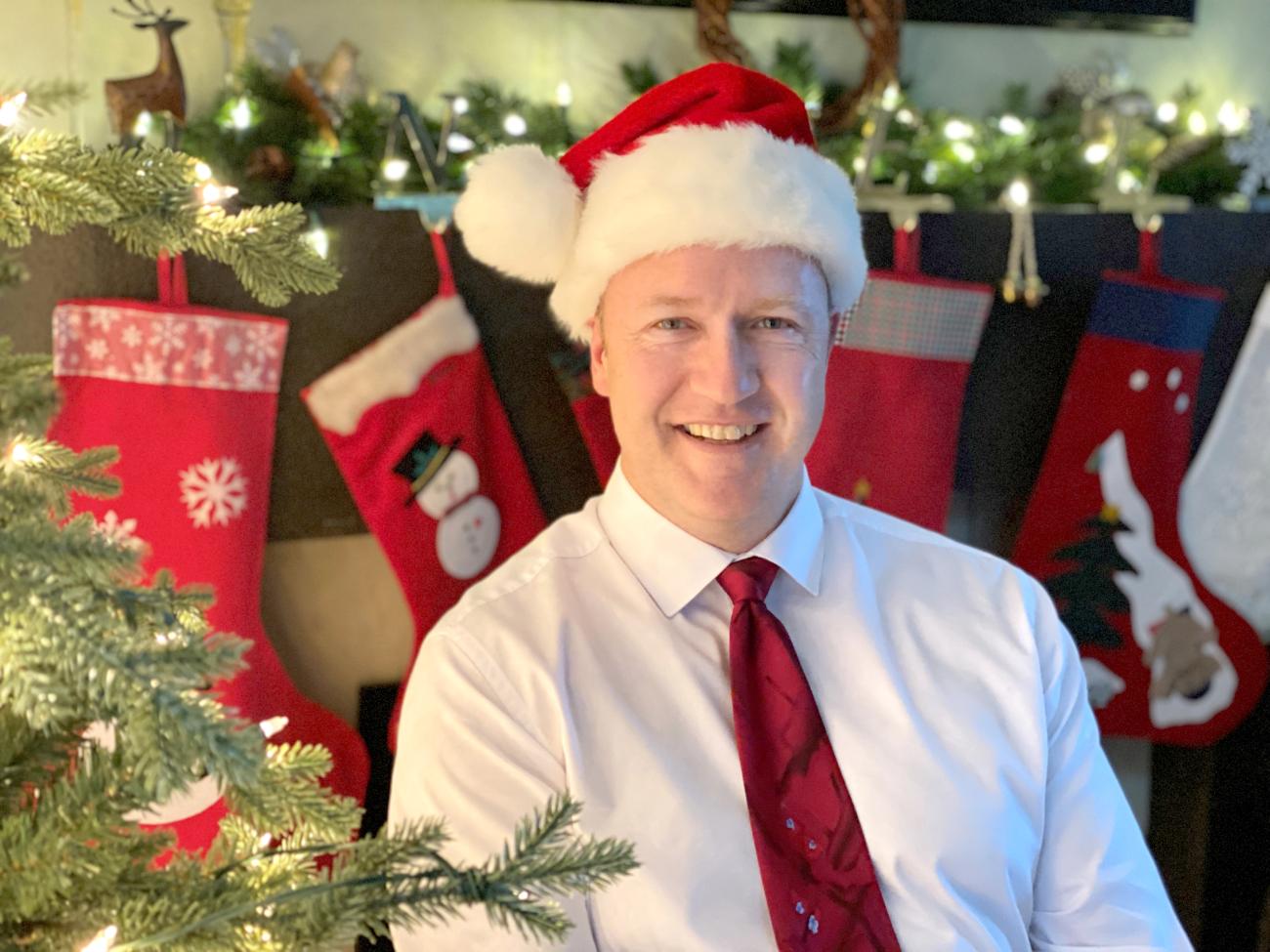 A holiday message from VCHRI Executive Director Dr. David Granville.
We have come a long way since the start of the COVID-19 pandemic almost two years ago. The efforts of countless researchers, clinicians and health care workers have equipped us with vaccines, preventative measures and a better understanding of the disease. Thanks to them, we are better informed and prepared for the road ahead. I want to start off by thanking you for your perseverance and resilience during this time. Your efforts are supporting the best possible health and well-being of British Columbians, as well as global populations.   
Despite going through some rough waters that may have set us off course from time to time, members of the VCHRI community have repeatedly stepped up to the challenge, achieving innumerable accomplishments across all research disciplines over the past year or so. We have capitalized on opportunities to: approach our work differently; communicate with patients remotely; collaborate across teams and disciplines; and pivot investigations to serve the greater good.
As research studies have resumed, so too has increased productivity. Looking back, 2021 was a banner year for research funding. Our researchers received millions of dollars to respond to emerging issues, such as: COVID-19; long-term care needs; the overdose and mental health crisis; groundbreaking clinical trials using novel approaches; fundamental research leading to drug discovery; and other key health priorities. 
I can see how the journey we have been on together has made us stronger. It has primed us for further growth and accomplishments in the post-pandemic 'next normal.' The challenges we faced have also given us an opportunity to renew our purpose.
Set to launch in Spring 2022, VCHRI's five-year strategic plan recognizes the need to come together as a community and pave the way for the next generation of health care delivery. The plan we have laid out prepares new and seasoned health professionals to be resilient and confident as they care for people, conduct research and transform lives. Our vision supports innovative solutions to problems, and our participatory decision-making approach gives all VCHRI members the opportunity to be heard and contribute to our strategic direction. 
We will continue to build on clinical applications and evidence-based research through a culture of integrity, accountability, collaboration and equity. As we journey along this path together, let us move forward with determination, resilience and hope for brighter days ahead. 
Thank you for your commitment to health research. May your holidays be filled with laughter, energy and a renewed sense of purpose. I look forward to a joyous reunion in 2022.