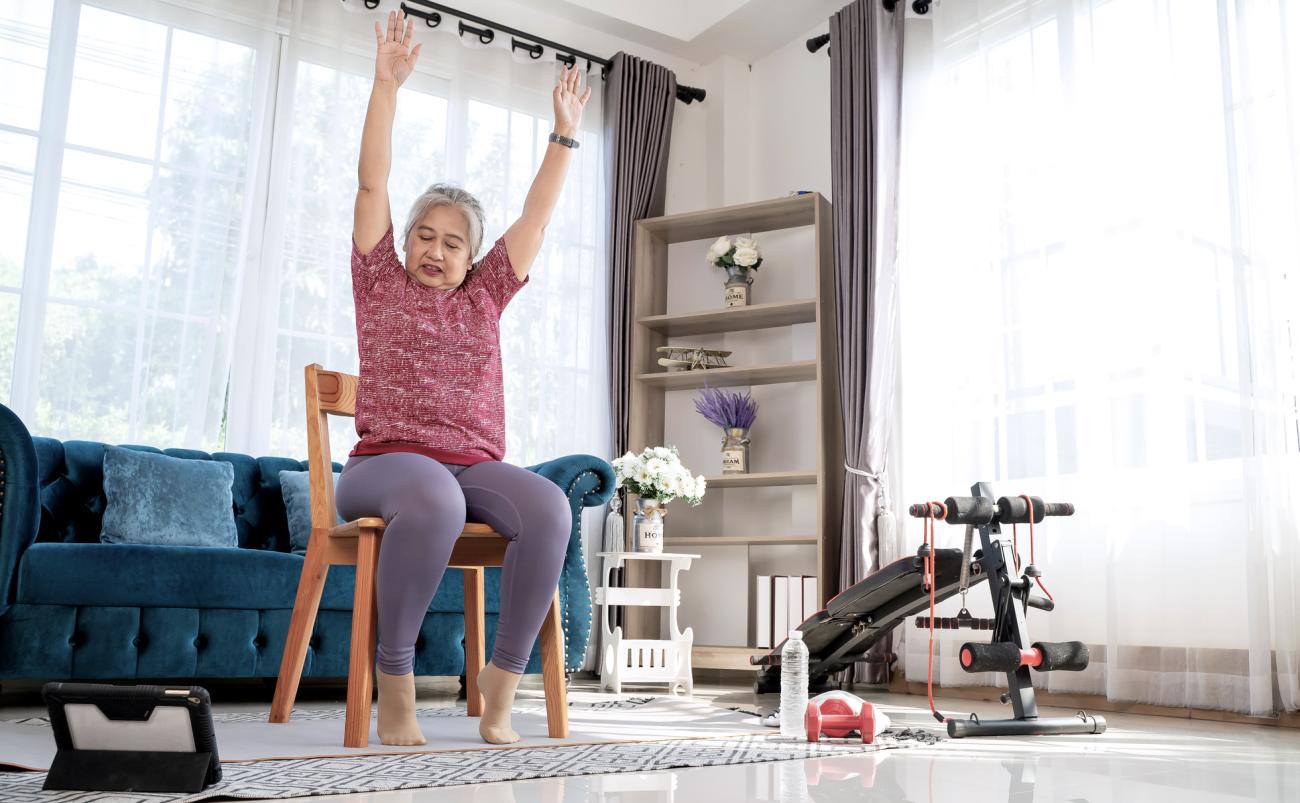 An initial trial of remote patient monitoring technology looks hopeful for the future of virtual pulmonary rehabilitation.
In response to the COVID-19 pandemic, respiratory therapists (RTs) are using innovative new technology to remotely monitor people living with chronic respiratory conditions so they can exercise safely — and breathe more easily — at home.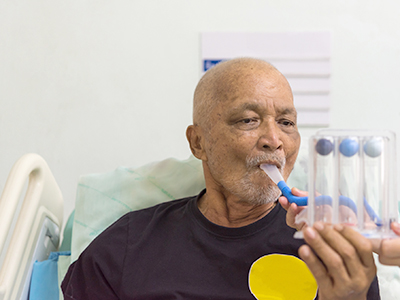 Dr. Jeremy Road, a Vancouver Coastal Health Research Institute (VCHRI) researcher, introduced a new method based on a remote patient monitoring (RPM) system with connected smart devices to enable RTs to have real-time access to data, including heart rate and peripheral oxygen saturation, during exercise. 
"This may be beneficial for people who live in remote communities who cannot come to the hospital easily to attend pulmonary rehab sessions in person."
"This allows patients to exercise more safely," Road says, adding that in-the-moment access to patient data means therapists can spot a potential flare-up of chronic obstructive pulmonary disease (COPD) symptoms before they are even felt and — more importantly — require medical intervention.    
RPM technology was initially developed to detect if rehab patients were continuing to smoke despite physician's orders to quit. At the onset of COVID-19, Road and his team refined the system and applied it for use with patients who had their pulmonary rehabilitation therapy put on hiatus due to COVID-19.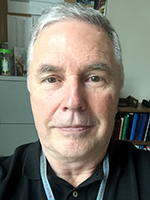 During this hiatus, the VGH team developed a clinical protocol for virtual pulmonary rehab programs and launched a small patient trial, using Zoom video conferencing for exercise training and education. The team's success is highlighted in the Canadian Journal of Respiratory Therapy.
Initial trial shows promising results for safer exercise
The RPM system was tested during the height of the COVID-19 pandemic at three VGH-based pulmonary rehab programs. In each, four participants were given RPM technology to install in their homes and use during monitored exercise over an eight-week period.
"The system tracks patients' biomechanical data as well as other information in real time. They like the monitoring because it makes them feel safe."
According to Road, patients appreciate the plug-and-play ease of the RPM system that consists of a watch-like monitor that slips onto the wrist and transmits exercise-related data to a receiver the size of a small jewelry box. That data is then uploaded in real time to the cloud. During these sessions, an RT oversees the participants on Zoom and monitors heart rate and oxygen saturation levels through a live dashboard display.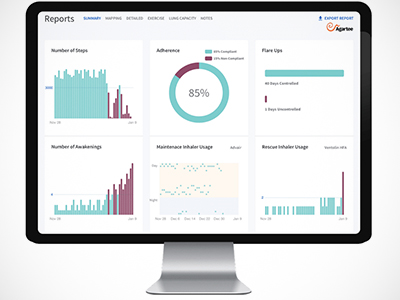 "We can see them — and their numbers — while they are exercising," Road says. "This means we can encourage patients to exercise at levels where they will realize benefits, but not go so far that they experience an adverse event and create problems for themselves."
While RPM worked well during its initial use at VGH, Road cautioned against making definitive conclusions about the technology's efficacy based on the success of this single innovative trial. 
"RPM looks like promising technology, but we need to do a randomized control trial that looks at virtual versus standard rehab to compare patient outcomes," he says, adding further studies are required to validate the beneficial outcomes of RPM.