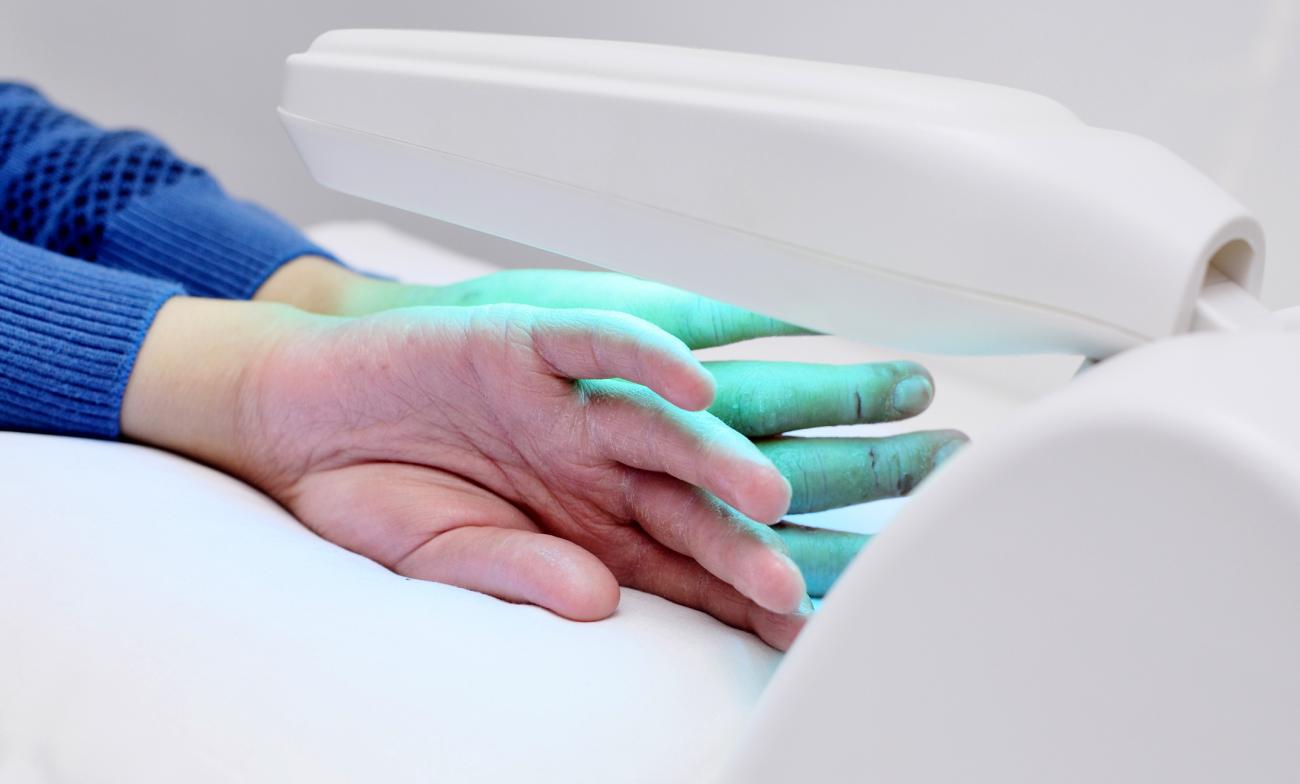 Phototherapy deemed low risk for atopic eczema patients who find the treatments simple and effective.
Benefits of exposing skin to ultraviolet light for people with atopic eczema far outweighs the risk, according to a study that will leave clinicians to rest easy, knowing that prescribed phototherapy does more good than harm.
The study, published in the Journal of the American Academy of Dermatology, was authored by Dr. Tashmeeta Ahad, a clinician-scientist within the Skin Research Program at Vancouver Coastal Health Research Institute (VCHRI). 
Its findings support the use of phototherapy — including narrowband UVB, broadband UVB and concurrent UVA plus broadband UVB — as a non-carcinogenic treatment for atopic eczema. Ahad, Dr. Sunil Kalia, principal investigator, and Elle Wang, a graduate student who worked on the study, found that phototherapy does not lead to higher incidences of melanoma, squamous cell carcinoma or basal cell carcinoma in people with this skin disorder. 
"Our findings reassure people that phototherapy is a safe treatment option that does not increase the risk of skin cancer. We now have a better idea that the harms posed by exposure to UV lights are limited under controlled circumstances."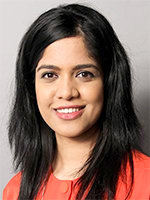 Ultraviolet phototherapy is one of the primary tools used by dermatologists to treat patients with atopic eczema, the most common form of the skin disorder that causes it to become itchy, dry and cracked. It affects up to 25 per cent of children and up to two per cent of the adult population. 
Ahad explains it is common for patients to question their skin cancer risks even though they are seeing beneficial results from the therapy. "That is the dilemma," Ahad says. "People will come in for a lot of phototherapy sessions, but we do not really understand if that is increasing their risk of skin cancer. That has been a worry for a lot of patients."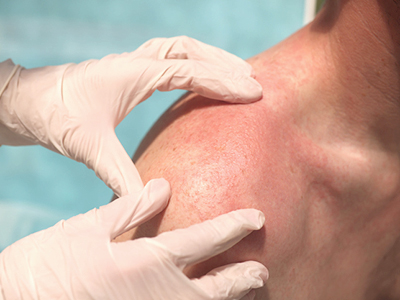 While the healing power of light has been anecdotally recognized for thousands of years, no one yet fully understands how light affects our cells or the chemicals they produce when exposed to light. "We think ultraviolet light helps to suppress inflammation in the skin by targeting immune cells and cytokines that play a role in eczema and other skin disorders."   
No harm from controlled exposure to phototherapy
Ahad's study sought to investigate whether patients with eczema treated with ultraviolet phototherapy have a higher risk of skin cancer. 
The research team examined the treatment records of 925 patients who received phototherapy at the Vancouver-based centre between 1996 and 2018. Skin cancer records were validated via pathology biopsy reports. Age-standardized incidence rates of skin cancer developing in patients post phototherapy were then compared to age-standardized incidence rates of melanoma, squamous cell carcinoma and basal cell carcinoma in the British Columbia general population.
The clinical study — funded and supported by the Eczema Society of Canada and Canadian Dermatology Foundation — also evaluated skin cancer risk, based on the total amount of phototherapy received. No significant difference was seen in incidence rates of skin cancer in patients treated with fewer than 25 sessions versus those patients treated with more than 100 phototherapy sessions. 
"For people who have had phototherapy treatments, the study revealed that the likelihood of developing skin cancers was no greater than that of the general population."
Overall, the findings will not only serve to reassure patients of treatment safety, but will also reassure clinicians that the phototherapy treatments helping their patients are not also doing any long-term harm.