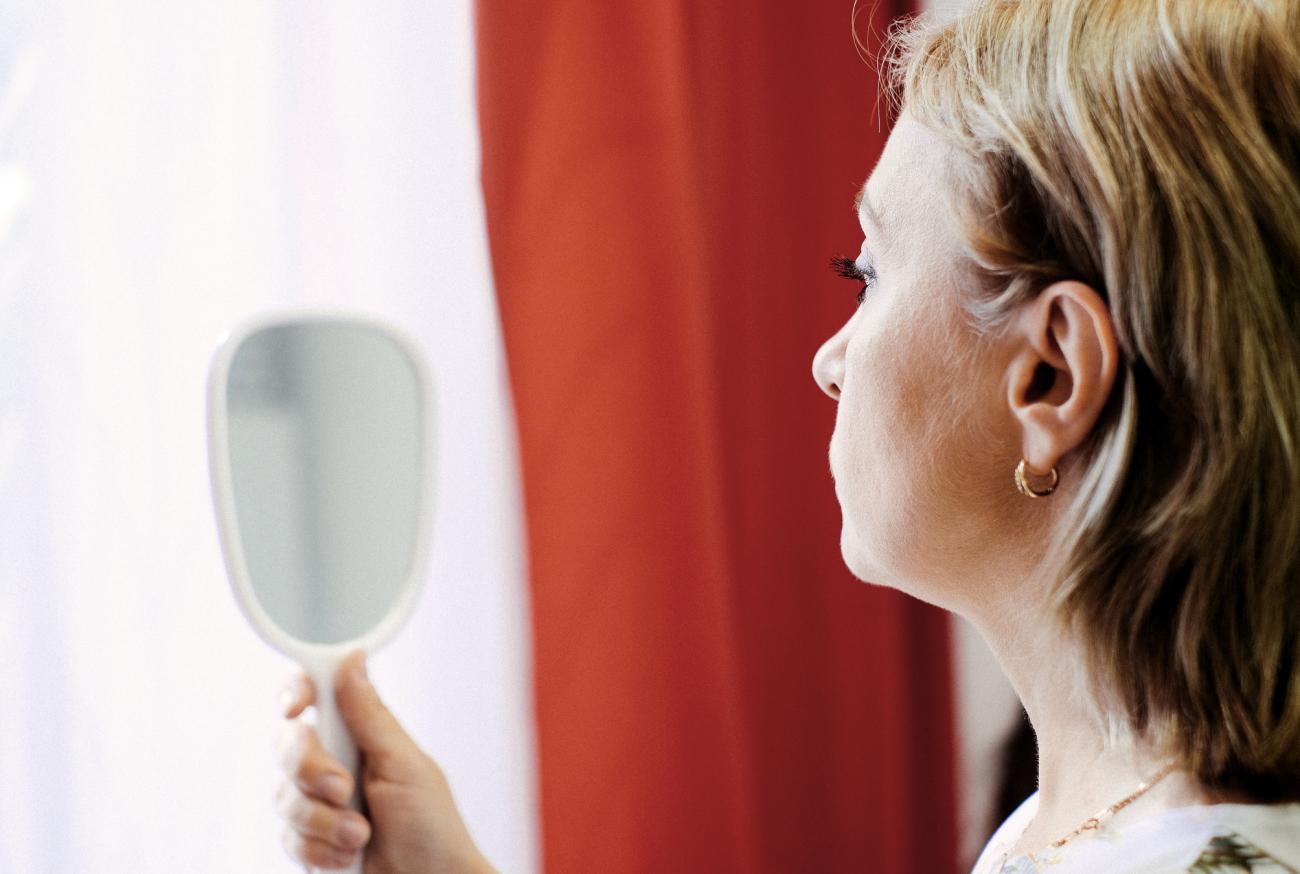 Study results dispel myths about whether one suture material is superior to another in preventing facial scar redness.
Concerns about scarring following surgical procedures often prompt both patients and surgeons to favour suture materials believed to minimize the appearance of scars. However, findings published in the journal Dermatologic Surgery and led by Vancouver Coastal Health Research Institute researcher Dr. David Zloty dispel commonly held beliefs about three suture types, paving the way for potential long-term health care cost savings.
A surgeon whose practice focuses on skin cancer surgery and cutaneous oncology, Zloty frequently heard from colleagues that specific suture materials were historically presumed to be better than others at reducing the appearance of facial scars.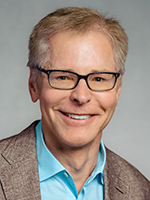 Erythema — skin redness — was believed to be greater with the use of braided absorbable irradiated polyglactin-910 or fast-absorbing gut sutures, compared to nylon suture material. As such, some surgeons may have given preference to nylon sutures for procedures on areas of the body where excellent scar appearance is essential, such as the face. 
 
"Many patients whom I have spoken with over the years are more concerned about the cosmetic outcomes of a facial scar than about having a facial cancerous tumour removed," states Zloty.
"Facial scars can cause people to be insecure about how others may view them when out in public."
Indeed, prior studies have shown that scars can have a significant impact on a person's well-being and quality of life. Because our face is so closely linked to our identity, there can be substantial fear among patients that a facial scar could change how they are perceived, negatively impacting their self-confidence and quality of life.
Fact versus fiction in suture material selection
Zloty and his research team tested the postoperative erythema of 210 patients who had undergone surgery to remove facial lesions diagnosed as non-melanoma skin cancer, which occurs on cells located in the outer layer of the skin. The three most common of such skin cancers are basal cell carcinoma, squamous cell carcinoma and lentigo maligna, says Zloty.
"This is likely the first study to quantify scarring redness following the use of different suture materials on the face."
Photographs taken of patients' scars one week, two months and six months following surgery were assessed and graded by level of redness using computer-assisted image analysis software.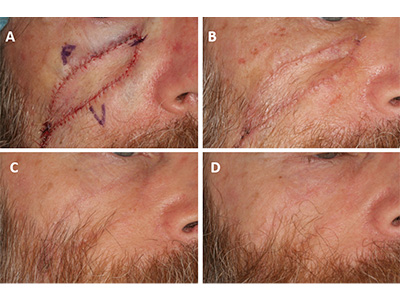 None of the three suture materials showed any statistically significant difference in scar erythema, dispelling the myth that nylon sutures lead to better long-term scarring outcomes.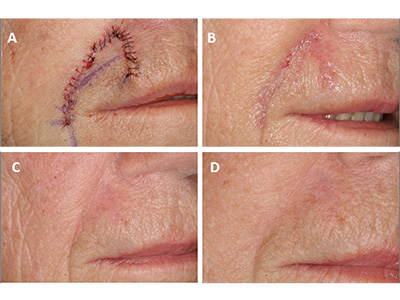 Zloty believes that these results could have widespread implications on suture selection and patient care. Most patients with absorbable sutures do not need to return to a physician's office to have their sutures removed, and often prefer saving themselves this additional trip to the clinic. However, patients with nylon sutures must book a follow-up appointment to have them removed.
"While nylon sutures cost around half the price of the absorbable sutures tested in this study, the few dollars of cost difference is substantially less than the cost of physician and staff time, along with the inconvenience to the patient of a return visit to the clinic for suture removal," Zloty explains. 
"Reducing the number of return visits without compromising overall cosmetic results for patients can be a net positive benefit to patients and the health care system." 
One challenge that the research team faced was limitations on demographic variation within the pool of candidates available to include in their study. For example, most of the patients assessed were light-skinned and older, with an average age of 65 years. "This is the demographic most likely to present with non-melanoma skin cancer," notes Zloty.
"Further research is needed to examine scarring outcomes from different suture types on people of varying ages and skin colours."