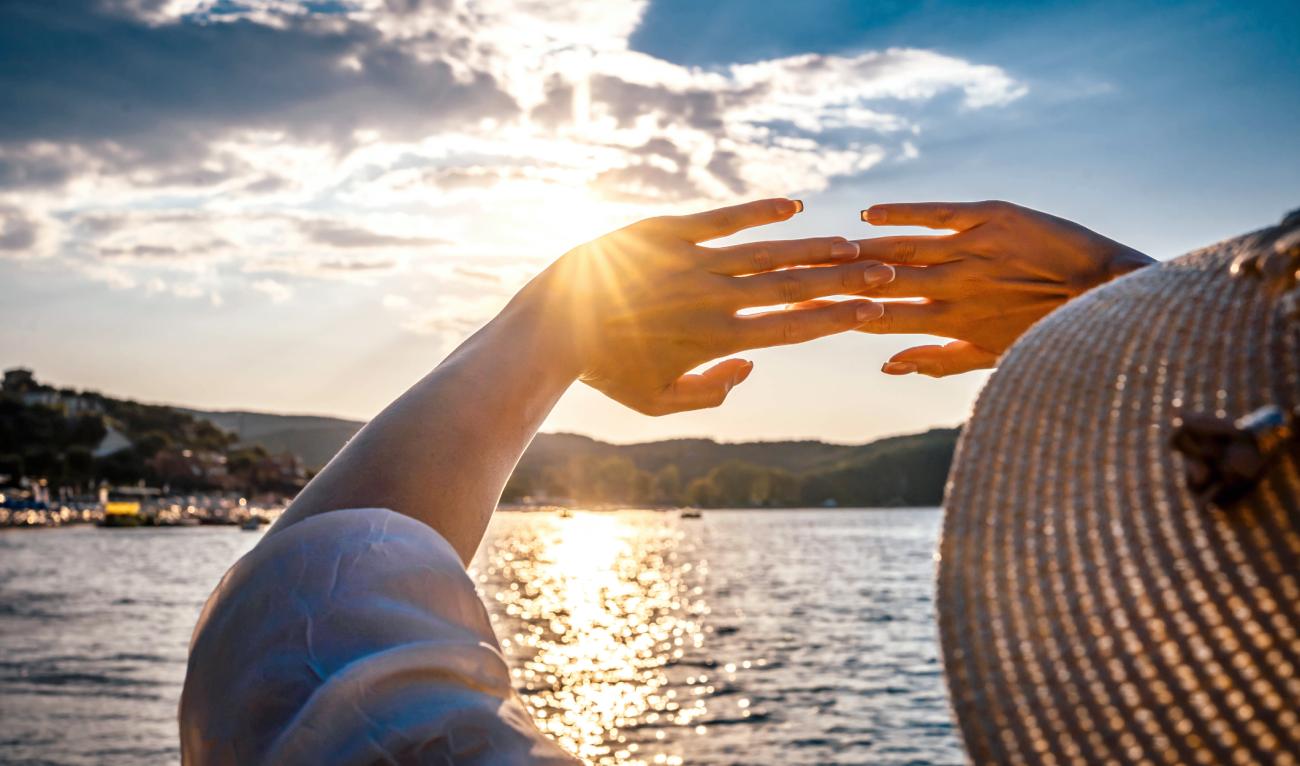 Your melanoma prevention strategy partly depends on your family history and previous sun exposure.
As the weather heats up, so too do the damaging effects of the sun's rays. May is Skin Cancer Awareness Month — a time to check in on your skin health and protect you and your family from harmful ultraviolet (UV) radiation. Vancouver Coastal Health Research Institute researcher Dr. Tim Lee sheds light on who is at greater risk of developing skin cancer, also called melanoma, as well as the latest screening approaches.
Q: I have noticed more dark spots on my skin as I age. Does this put me at greater risk of developing skin cancer?
A: As we age — particularly once we pass the age of 50 — we may develop sun spots that usually occur on areas of the body that receive more sun exposure, such as the back and face. Use the acronym 'ABCDE' to remember the warning signs of melanoma: 
Asymmetry — one half is noticeably bigger than the other.
Border — the mole has uneven edges that might be blurry, jagged or notched.
Colour — a mole with different shades of tan, brown or black, or moles with grey, blue, pink, red or white are a warning sign to get checked out by a physician. 
Diameter — a mole that measures more than six millimetres across.
Evolving — the mole seems to be changing or becomes irritated, itchy or gives you a burning or tingling sensation. 
If unsure, you should always discuss concerns about specific spots with your family physician. 
Q: If melanoma runs in my family, should I get screened more often? 
A: People who have a higher risk of developing melanoma due to a hereditary predisposition or medical condition — such as a weakened immune system due to an organ transplant or condition such as HIV/AIDS — should receive a skin cancer screening from a physician every three months to one year. Individuals at higher risk of skin cancer should also regularly perform a self-examination alone or with a family member or friend. 
Q: How is melanoma diagnosed? 
A: Melanoma is usually fairly easy to spot. Often, a patient or their family member will notice a suspicious freckle or mole and book an appointment with a physician or receive a referral to see a dermatologist. During the appointment, a doctor or dermatologist will use a dermoscope, which is a small, hand-held device that provides a magnified view of the skin. The clinician may then order a skin biopsy to confirm whether the lesion is cancerous.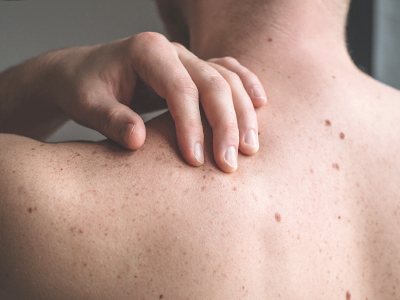 Q: What are some of the latest advances in diagnostic technology? 
A: There is a lot of research underway right now to improve melanoma diagnostics, including using a common phone camera and artificial intelligence (AI) computer technology to identify whether a patient has a suspicious spot that could well be melanoma. There is also a seven-point checklist for melanoma identification that is being adapted using an AI screening tool. Other AI tools can read patient skin lesion images and return similar images of skin lesions from other patients. However, none of these technologies are currently approved for clinical practice. 
Q: Where can I find more science-based information and resources?
A: Always visit your doctor or dermatologist for more information if you have any concerns about your skin health. I would also recommend that people visit HealthLinkBC and the Canadian Dermatology Association websites for useful resources on skin cancer awareness, screening and prevention.