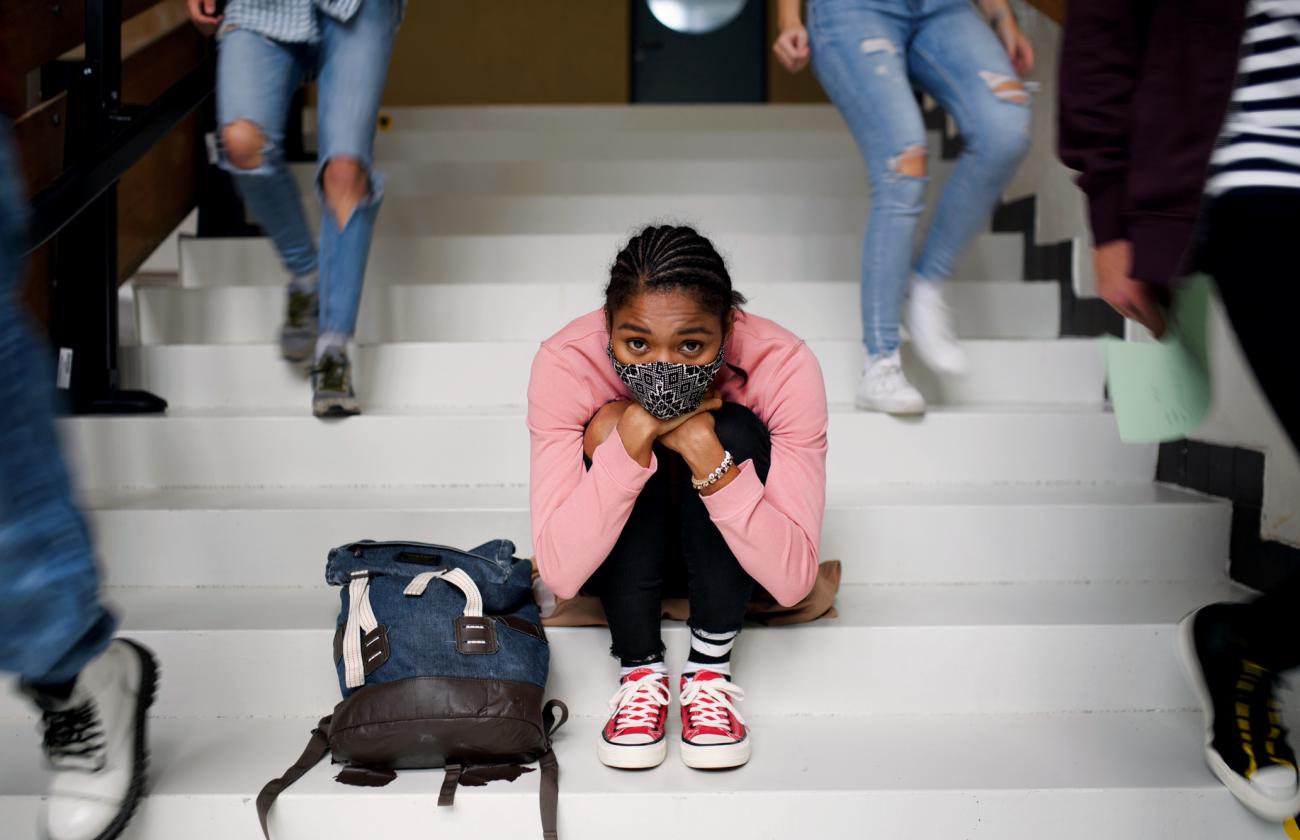 Our expert explains how lending an ear and suggesting resources can help youth who have mental health needs.
Of the almost 4,000 Canadian youth who participated in the FOCUS research survey in 2020, co-led by Vancouver Coastal Health Research Institute researcher Dr. Pierre-julien Coulaud, two-thirds reported the need to access mental health services, but only 42 per cent were able to access them. Coulaud describes some of the challenges facing youth with mental health needs and concerns — particularly during the first year of the COVID-19 pandemic — and what actions family members, friends and members of the community can take to support youth mental health.
Q: Why might youth be more vulnerable to the impacts of the COVID-19 pandemic than children or adults?
A: Young adulthood is a key period of life in which social interactions are essential to personal and professional development. For example, some youth 18 to 29 years of age have likely finished high school, and are looking for their first job. During this phase of life, youth are also developing new relationships with friends that represent an important foundation for building supportive and social connections. Yet, one of the major consequences of the COVID-19 pandemic and public health measures — such as lockdown periods — has been greater isolation from friends, coworkers, peer groups and family members.
Compared to older age groups, youth are more likely to rely on precarious employment, such as seasonal and part-time jobs, to pay their bills. Many of these jobs were disproportionately negatively affected by the pandemic. Students have also been critically impacted by the closure of their schools and universities, and the transition to online learning. As a result, youth were at greater risk of experiencing financial challenges and stress regarding uncertainty about their futures. The pandemic also gave youth more free time to reflect on what they wanted for their future selves, but fewer opportunities to act on those desires. 
Q: What impact has the COVID-19 pandemic had on youth mental health?
A: The COVID-19 pandemic seems to have increased youth mental health needs and concerns. Data collected in the two FOCUS surveys conducted in Fall 2020 and 2021 showed that youth experienced high levels of mental health needs — such as loneliness, anxiety and depression — during the first years of the pandemic, but these were not met through access to mental health services. Some of the reasons for this are that most of the mental health services for youth were critically disrupted by the pandemic and public health measures. Some services were partially or completely closed, and some were able to adapt their offerings to provide virtual support. However, this transition left youth with fewer opportunities to reach out for help through mental health services. 
Q: How did this impact youth who belong to minority groups?
A: Pre-existing health inequities seem to have persisted during the pandemic. For some groups, these inequities were even more pronounced. For example, previous research found that there was an increase in experiences of discrimination among ethno-racial minorities, as well as among sexual and gender minorities, during the pandemic. This is particularly concerning, as prior research has shown that minority group youth are more likely to experience negative mental health outcomes compared to the general population. One solution to this is youth-friendly mental health services that provide tailored counselling and care services. 
Q: Why are young men more at risk of mental health challenges?
A: Our research has shown that young men were less likely to access mental health services compared to young women. We believe this can be explained by multiple factors, including a greater lack of knowledge about mental health and care supports among men, as well as greater difficulties navigating the mental health system and accessing services. The absence of a supportive environment in which male youth can feel safe expressing themselves and their needs — for example, at home or among social groups — seems also to deter them from seeking professional help.
Q: What can friends, family, teachers and other people in close contact with youth do to help?
A: A valuable action that friends, family, teachers and others can take is to support youth when they are expressing a mental health issue, and help them connect with mental health services and service providers. Positive familial relationships, and social support have been described as key determinants of youth mental health resilience during the pandemic. It is also important to take some time to become familiar with what mental health supports exist in your area, and to seek opportunities to become educated about mental health issues facing young people. Educating oneself and seeking professional insights, such as through a counsellor, about how to navigate the mental health system can enhance one's ability to be a positive source of support in a youth's life. 
Additional resources are available on the Centre for Addiction and Mental Health website, including resources related to youth heading back to school. Foundry provides resources specifically for youth aged 12 to 24. Mind Map BC offers resources for sexual and gender minority group individuals.