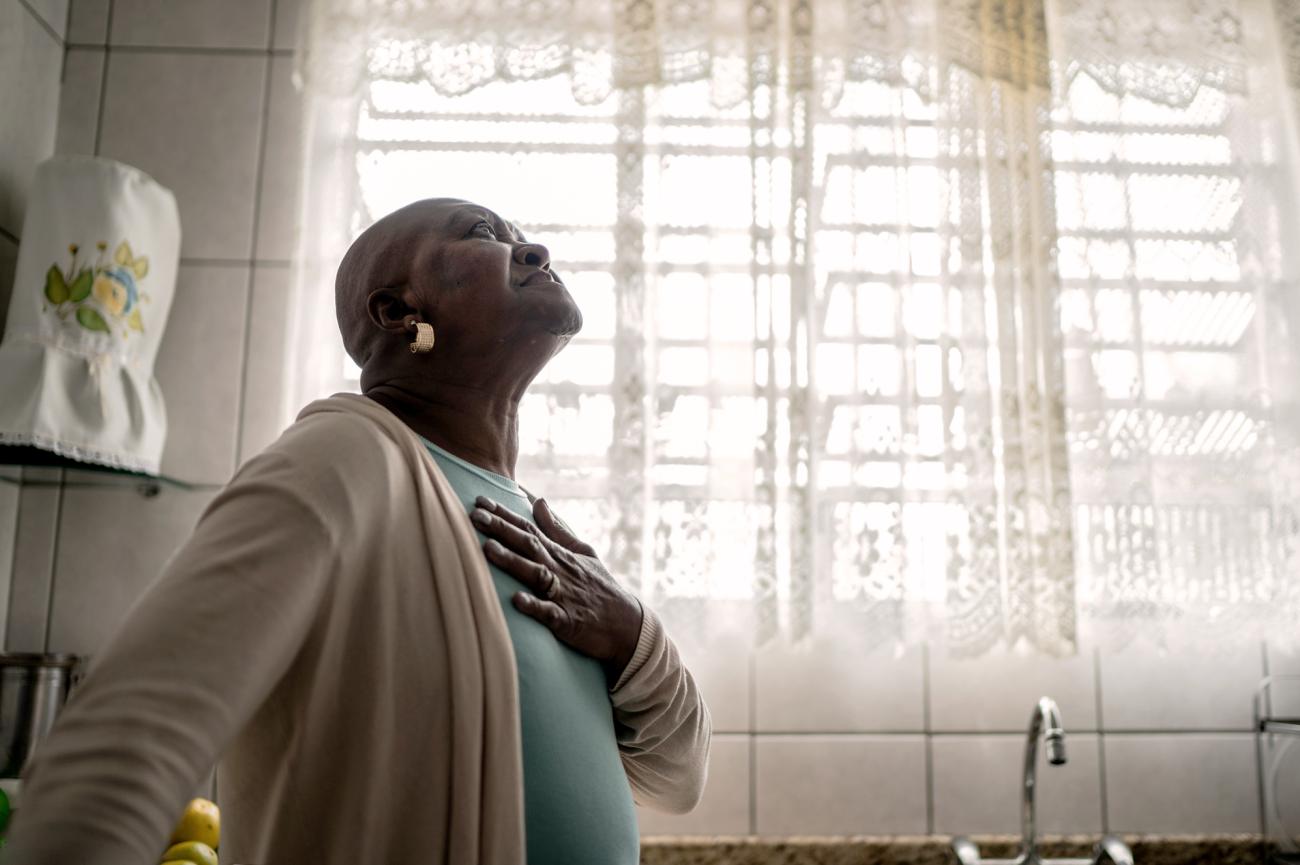 A near-infrared spectroscopy sensor could aid in tracking the vital signs of acute and recovering pneumonia and COVID-19 patients.
A wireless monitoring technique developed by Vancouver Coastal Health Research Institute researcher Dr. Babak Shadgan can help clinicians monitor vital signs and patient health following respiratory diseases, such as pneumonia and COVID-19. 
"Our technique can provide measures to help clinicians monitor how well a patient's respiratory system is functioning," says Shadgan.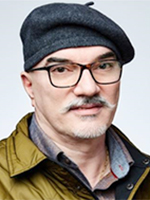 Placed on the skin and wirelessly connected to a computer-based machine-learning algorithm that aids in data analysis, the wearable near-infrared spectroscopy (NIRS) sensor can help track patients' road to recovery.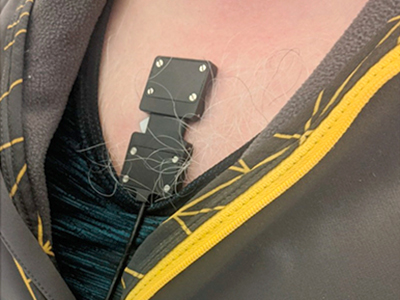 NIRS technology emits light invisible to the human eye. Sitting on the near-infrared spectrum, NIRS light has a wavelength of 650 to 1,000 nanometres. In comparison, visible light has a wavelength of 380 to 700 nanometres, with violet at the shorter end of the spectrum and red at the longer end.
Light wavelengths in the near-infrared spectrum can harmlessly and non-invasively penetrate through tissues to measure tissue oxygenation levels. It does so by detecting the colour intensity of hemoglobin — proteins found in blood cells. Hemoglobin molecules transport oxygen to tissues and vary in colour depending on their level of oxygen saturation. 
While the effectiveness of NIRS at detecting tissue oxygenation levels is well established, Shadgan's study is the first to test the application of NIRS as a wireless, wearable sensor to monitor respiratory measures of breathing rate, rhythm and depth with tissue oxygenation. 
"There is presently limited available data on the effectiveness of NIRS as a screening, diagnostic and monitoring tool for respiratory function in patients with pneumonia, particularly from the COVID-19 virus, which can infect the lungs and cause inflammation; fluid or pus buildup; and breathing difficulties," says Shadgan. 
Wireless and non-invasive health monitoring for pneumonia patients
For Shadgan's study, the research team tracked the breathing and pulse of 21 healthy study participants using the NIRS sensor, which was affixed to participants' chests.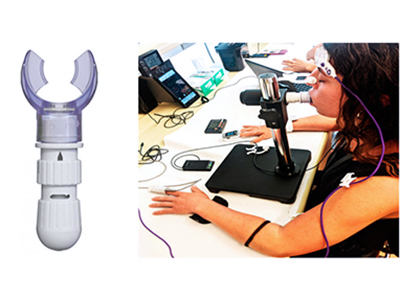 Closely monitored by study team members, participants were guided through a series of breathing exercises. One exercise involved restricted breathing through the respiratory trainer for five minutes to simulate the shortness of breath that often occurs when someone is sick with viral pneumonia. Participants also engaged in rapid breathing for five minutes to simulate the acute stage of pneumonia, when a patient is unable to take a deep breath. 
Researchers found that the NIRS sensor was able to track respiration rate and magnitude with 87 per cent efficacy compared to researchers' observations and readings from the other vital signs monitoring technologies used in the study.
"At the end of the study, we found that the NIRS sensor accurately detected when participants were affected by irregular respiration and when they were not, along with their tissue oxygenation levels."
This information tells an important story about the functioning of a patient's respiratory system and overall health. It may also reveal patterns that can be recorded and used to determine when a patient requires further medical attention, when they have fully recovered from a disease or if they have or are likely to have lingering health effects from a disease.
"A multi-modal biosensor utilizing NIRS could be highly beneficial to screening, diagnosing and monitoring infectious respiratory diseases in the acute and chronic phases."
Shadgan is already working on additional research studies with an enhanced machine-learning algorithm for the NIRS sensor, as well as NIRS sensor applications beyond pneumonia.