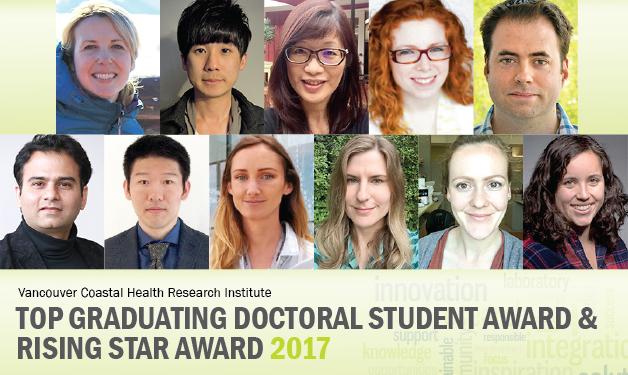 Congratulations to the Top Doctoral Students and Rising Star Award recipients!
Vancouver Coastal Health Research Institute (VCHRI) is proud to support tomorrow's research leaders with the Top Graduating Doctoral Student Awards and the Rising Star Awards. These awards recognize outstanding contributions by VCHRI research trainees to research excellence, service as role models, and other contributions to the VCH research community. 
The 2017 top Graduating Student Doctoral Award recipients are:  
The 2017 rising star award recipients are:
---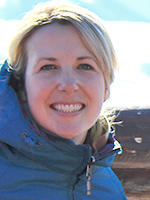 Leigh brings enthusiasm, passion and an outstanding work ethic to the field of pediatric bone health. Her research investigates how alarming trends of decreasing levels of physical activity and increasing sedentary time in Canadian youth affects their long-term bone strength. Using recent advances in 3D imaging technology, her research examines sex differences in adolescent bone strength and the influence of physical activity and sedentary time on long-term bone health. Collectively, Leigh's doctoral research enhances our understanding of how bone strength is gained during adolescence and adds a unique perspective to the benefits of physical activity for adolescent bone health.
Leigh's advice to trainees starting their research careers is to practice scientific writing: "We all need to do it. It doesn't come effortlessly to everyone—myself included—but you can learn to write well over time and it can be a game changer for your career."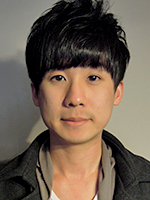 Chun Laing has been recognized as an emerging leader in characterizing neural pathways in relation to cognitive and physical function with age. He is developing an international reputation with his novel methodological and analytic techniques in the field of healthy aging and his research seeks to advance our understanding of the relationship between mobility and cognitive functioning. His doctoral research explores how elderly brains vary as a function of mobility and cognitive impairments and whether exercise can beneficially alter neural activity in these individuals. 
On the importance of this research to him personally, Chun-Liang explains: "My grandparents had problems with mobility impairments. I want to help generate knowledge that can promote healthy aging and help older adults maintain their mobility and cognitive function."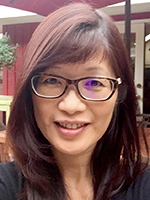 Lillian has been recognized for her ability to lead practice improvement as a clinical nurse specialist at Vancouver Coastal Health and accomplishing a PhD in Nursing at the University of British Columbia. Her contributions to advancing knowledge are grounded in her nursing practice and are at the forefront of innovation and change. Fundamental to Lillian's clinical and research work is her deep commitment to people living with dementia and their families. This work is novel and exemplary and it fosters a better understanding of the experiences of people living with dementia as well as promoting inclusive research practices. 
Lillian's advice to new trainees starting out is to "have faith in your abilities and choose to see strengths and possibilities. My biggest reward has been in the process—learning and growing with others."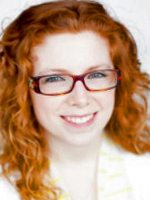 As a resident, clinical researcher, and mentor to medical students, Kristin has left a mark on her supervisors and peers. Her mentees say her enthusiasm is infectious and that it is individuals like Kristin who help contribute to the supportive educational and knowledge translation community at VCHRI. She is thoughtful about addressing gaps in literature with her research examines process mapping as a framework for performance improvement in Emergency General Surgery. 
"I'd advise new trainees to make sure you pick a topic you are interested in," says Kristin. "You'll spend a great deal of time working on your research goals so you should enjoy the topic! I would also recommend finding a strong mentor to guide you along your research path as they'll help keep you moving forward when you encounter bumps along the way."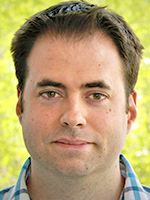 Greg's peers and supervisors say he embodies the spirit of collaboration and fosters a supportive sense of community within the ICORD laboratory. He's noted for taking responsibility and leadership to maintain continuity in the student-based research lab he works, his scientific rigour, and his accomplishments contributing to major grant applications and peer-reviewed publications. Greg is highly dedicated to multiple sclerosis and spinal cord injury research.
"It's a great time to be a neuroscience researcher," says Greg. "New advances and tools allow us to ask and answer the exciting scientific questions that will hopefully lead to a better understanding of how to repair the nervous system and ultimately to better treatments."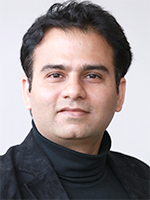 Asif demonstrates a genuine readiness to help others and serves on a large number of trainee committees, such as the OBGYN Departmental Awards Nomination Committee and UBC Faculty of Medicine Graduate Students Committee. He has also acted as a Graduate mentor on the VCHRI Research challenge. He is recognized for outstanding academic achievements with several distinguished academic awards. His research investigates how community-level interventions can improve maternal and neonatal health globally. 
"I really feel honoured to receive this award," says Asif. "I'd recommend to other trainees starting out to try and manage their time to focus on both academic and extra-curricular activities, so that they can emerge as well-rounded leaders in their field."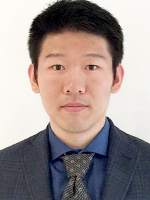 Haolong is a leader and role model on his research team. He has mentored other trainees including visiting scholars, junior graduate students and undergraduate co-op students. His research examines improving drug treatments for prostate cancer, and he has also been recognized for his academic achievements, including prolific publishing of first-author peer-reviewed papers during his PhD. 
"One in eight Canadian men will be affected by prostate cancer in their lifetime," explains Haolong. "I hope our study can provide a potential therapeutic strategy for drug-resistant prostate cancer that may eventually benefit patient survival."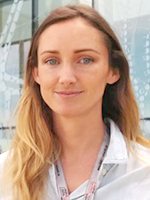 Kayla has been recognized as a leader for her academic and volunteer contributions to the Multiple Sclerosis (MS) research community. She is actively involved in MS society events and often leads talks where she always facilitates an engaging discussion. She's noted for helping her peers and for the passion and skill that she brings to her research examining the impact of mental health in MS. 
"Our understanding of the importance and impact of mental health in MS is growing, and I feel deeply fortunate to have had the opportunity to be involved in this research," says Kyla. "It's both intellectually stimulating and has the capacity to improve the quality of care of persons living with MS."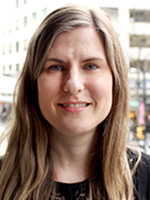 Sue has strategically identified new opportunities to broaden her knowledge, providing the groundwork for her innovative research examining brain circuits and the networks that link cognitive attention and motor planning with movements post-stroke. She's an outstanding role model for other trainees and is noted for her high level of productivity, which peers credit to her extraordinary organizational skills, critical thinking, and originality of scientific thought. 
Sue explains, "I'm excited to work in the field of stroke recovery because it combines seeing real change in the lives of people living with the effects of stroke and my passion for learning about the brain and how it works."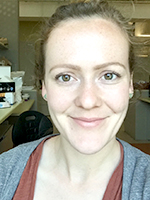 Freda has a combination of both academic and leadership skills that have set her apart as a trainee. She has achieved notable academic success while also working on several research projects, and has an outstanding publication record for a second-year PhD student. Her colleagues say she brightens the laboratory at ICORD and is refreshingly positive. With a unique background in both statistics and biology, Freda has already been able to develop a niche during her PhD and her research examines spinal cord injury at the intersection of other health issues, including pain.  
Freda's advice to aspiring trainees is to invest time into relationships as well as their research. "I find my topic extremely interesting but I also really enjoy working alongside my lab mates and appreciate the support I receive from my supervisor. These are important factors as you'll be spending a lot of time in that environment with them!"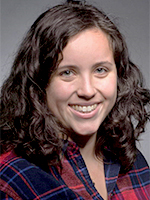 Alison has been recognized for her support to trainees in their graduate training and education and for taking initiative to independently improve her own skillset, enhancing the overall productivity of the research programs she's involved in. Her peers note her enthusiasm is infectious and that she brings strong technical, analytical, and organizational skills to her research in rehabilitation after spinal cord injury at ICORD.  
"It's been an absolute joy to work within the ICORD research community," says Alison. "I'm excited and hopeful that my research examining pelvic floor muscle function after spinal cord injury will have meaningful impact on the way clinicians approach bladder dysfunction after neurological injury."
---
These awards will help fund the trainees' travel to international conferences where they will share their research findings with the research community. Conference participation is critical to the development of a research career, and we are proud to support them in this endeavour.