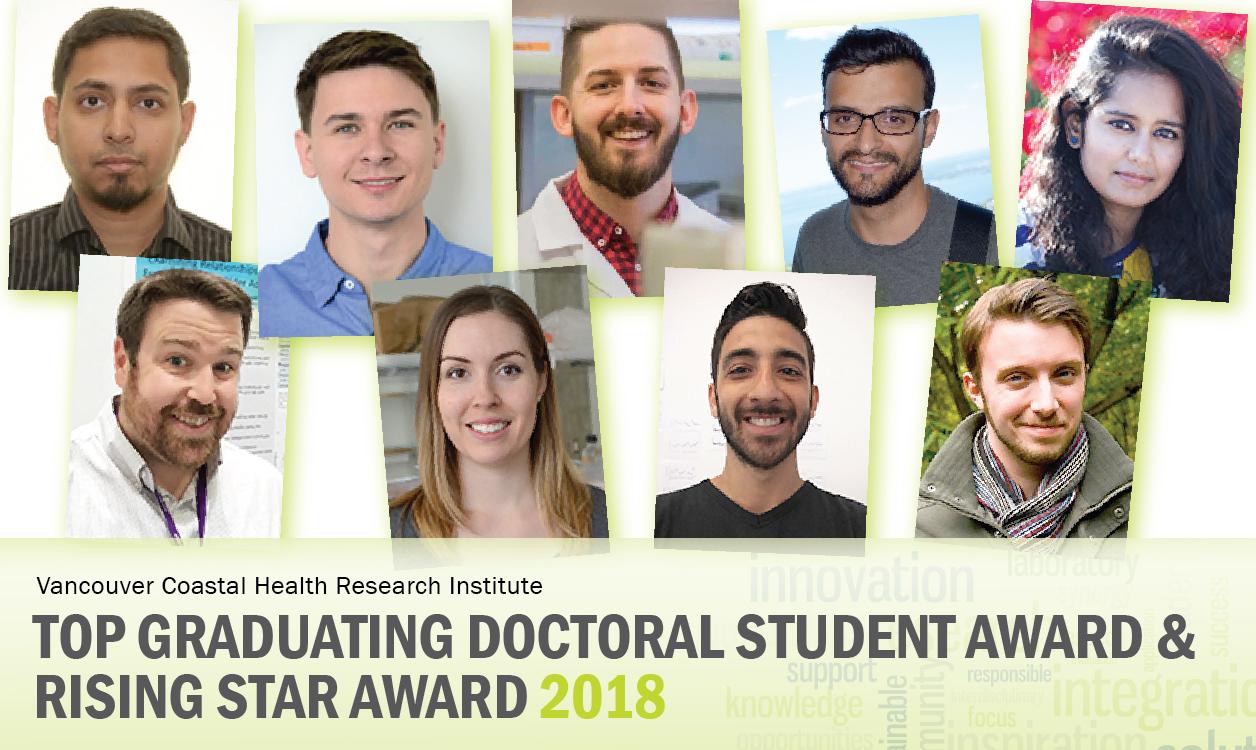 Congratulations to the 2018 Top Doctoral Students and Rising Star Award recipients!
Vancouver Coastal Health Research Institute (VCHRI) is proud to support tomorrow's research leaders with the Top Graduating Doctoral Student Awards and the Rising Star Awards. These awards recognize outstanding contributions by VCHRI research trainees to research excellence, service as role models, and other contributions to the VCH research community.
The 2018 top Graduating Student Doctoral award recipients are:  
The 2018 Rising Star award recipients are:
---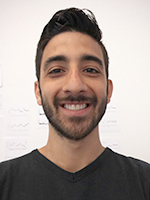 Stefano's supervisor and peers have all been impressed by his enthusiasm, great work ethic and community involvement. His colleagues note that his community involvement goes beyond the graduate program, particularly through his work leading scientific tours and volunteering with Parkinson Society British Columbia (PSBC). His research uses genetic manipulation to create animal models for Parkinson's disease. These models enable the study of the physiology of brain cells in the presence of disease, and the effect such alterations have on behaviour. This presents a useful tool to study early incarnations of disease with the hope of stopping it before the loss of brain cells and the appearance of debilitating symptoms.
"No big discovery is made by one person," Stefano explains. "The greatest ideas come from team work and the combination of different minds." He further points out that: "It is a great opportunity to be surrounded by such brilliant minds here at VCH and UBC. It is ideal for young trainees to learn from such experts."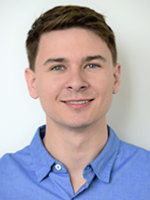 Alessio's clinical experience working with individuals with mobility impairments, combined with his productive research record to date puts him at the forefront of clinician scientists who will be able to tackle challenging questions in the field of musculoskeletal rehabilitation. Alessio's doctoral research investigates the relationship between pain and motor control. It is well known that pain changes the way we move by altering how our muscles are activated. Using a state-of-the-art technique that records muscle activation from several muscle regions, Alessio is investigating how the activation of the quadriceps is changed in patellofemoral pain and when knee pain is induced experimentally. His research will provide a better understanding of motor control alterations in the presence of pain, and is expected to influence prevention and rehabilitation techniques for knee musculoskeletal disorders.
"I particularly enjoy having daily interactions with researchers and other graduate students affiliated with VCH", says Alessio. "Being able to discuss my research with brilliant researchers and take part in their studies inspires me every day."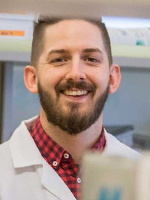 On top of being a fantastic team player in his lab, Seth is recognized for his tenacity, work ethic and creativity. He is known to go the extra mile to help out the other lab members with conducting very demanding animal experiments. He studies biological markers (biomarkers) for acute traumatic spinal cord injury. Specifically, his research interest is in MicroRNA and the expression changes that occur within the blood and cerebrospinal fluid following an acute traumatic spinal cord injury. He wants to determine if these changes in microRNA expression are related to injury severity.
On what motivated him to stay focussed and passionate in health research, Seth explains: "Spinal cord injury is devastating. I hope that through the small contribution we make to the field, the quality of life for these patients can be improved."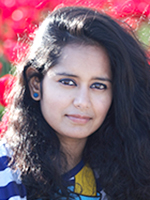 Ninadh is described as a leader in her laboratory. Her colleagues say she is a great nucleus for the research team and has become a valuable resource as the lab's "go-to person". Notably, she has been highly commended for the sheer volume of her work and productivity at this early stage of her career. Ninadh's project in metastatic Renal Cell Carcinoma (mRCC) attempts to decipher the development of resistance after treatment with therapies targeting angiogenesis (sunitinib, first-line therapy for mRCC).
Ninadh believes the ease of collaboration at her research centre is a principal reason for her success: "Vancouver Prostate Centre (VPC) is the leading research centre for prostate cancer and genitourinary cancers in Canada. It is a state-of-the-art facility with open lab space, which fosters friendly lab discussions and close bonding among colleagues. At VPC, one can easily approach and talk to a professor walking down the lab corridors. This is important as collaborating with other labs is our greatest strength at the centre."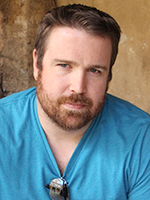 The overarching goal of Ryan's research is to elucidate the impacts physical activity, sedentary behaviour and sleep quality have on cognitive health and aging in older adults. Ryan has been instrumental in the success of several randomized controlled trials (RCTs) of exercise conducted in his research laboratory under the supervision of Dr. Teresa Liu-Ambrose. His supervisor and peers note that he has an extremely high potential for academic success as demonstrated by his involvement in several methodologically rigorous RCTs, and excellent publication record since the start of his PhD program. 
Ryan's advice to new trainees highlights the importance of the supervisor-trainee relationship: "Working under the supervision of Dr. Teresa Liu-Ambrose has been a fantastic experience. She has been extremely supportive of my research goals and has mentored me during my training. As a trainee, having a great working relationship with your supervisor is incredibly important."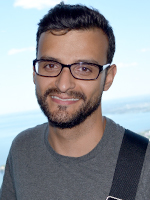 Fabian is a natural born leader who is not afraid to step out of his comfort zone. His colleagues commend his work in trying to make the department feel more like a community, helping to facilitate the exchange of knowledge and ideas, and ensuring that his peers have access to resources about mental health and wellbeing. Currently, Fabian is working on a research project investigating the underlying mechanism by which mutations in the ABCA4 gene cause retinal degeneration.  He has developed significant new insights into these mechanisms that could potentially result in tailoring of therapies to specific individuals.
Fabian underscores the importance of networking as he explains in his advice to trainees, "Get involved in your graduate student associations, executive committees and other outreach groups.  This is a great way to expand your network and develop the leadership experience which is pretty important when applying for any awards."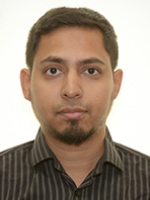 Niamul's research focuses on the problem of accurately and reliably measuring developmental dysplasia of the hip—one of the most common problems in newborn infants. He has proven himself to be a very strong scholar, as demonstrated by his impressive list of publications. But his peers note that he is also a strong mentor. Niamul is incredibly generous with his time and expertise, which includes everything from coding advanced image processing Matlab scripts to structuring a well put-together presentation for symposiums.
Regarding his view on the importance of health research, Niamul explains, "I originate from a country that, a decade back, had poor health care facilities. Now that country has advanced its health care system significantly through health research and training. My hope is that the next decade will bring yet more advances in the health care system, and I want to be a part of the process that makes those advances possible."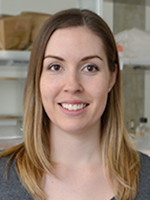 Gillian has been described by her peers and supervisor as a charismatic and hard-working team member. She has demonstrated not only excellent communications skills, but outstanding leadership. Her supervisor notes that most of the recent undergraduate co-op students under her guidance and stewardship have done fantastically well. Gillian is actively involved in coordinating several crucial aspects of projects in her lab. At the Vancouver Prostate Centre, she studies the genomics of advanced genitourinary cancers. Her research utilizes minimally-invasive blood draws, often referred to as liquid biopsies. From these standard blood draws, she is able to profile the circulating tumor DNA present in patients' bloodstreams enabling clinicians to deliver a more personalized treatment plan to their patients.
Gillian's advice to trainees is to take advantage of the multidisciplinary environment at VCH: "I am fortunate to work in partnership with research scientists, bioinformaticians, clinicians and pathologists. Trainees should aim to make the most of the expertise and diversity of fields around them."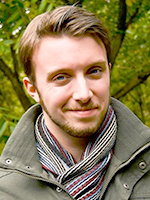 Evan has impressed his colleagues through his seamless integration into the laboratory team. He is noted by his peers as being an ambitious scientist and ambassador for the team. He is very well-liked and great for team morale. His research with the Vancouver Prostate Centre has been focused on the genes that repair DNA damage and their role in prostate cancer progression.
Evan finds the most rewarding aspect of health research is the multifaceted, collaborative approach needed to drive meaningful research. He finds himself working with pathologists, clinicians of varying specialties, and researchers with diverse backgrounds. He says, "Health research is a field that demands a focused effort from many different people, and it is extremely gratifying to be a part of that experience."
---
These awards will help fund the trainees' travel to international conferences where they will share their research findings with the research community. Conference participation is critical to the development of a research career, and we are proud to support them in this endeavour.