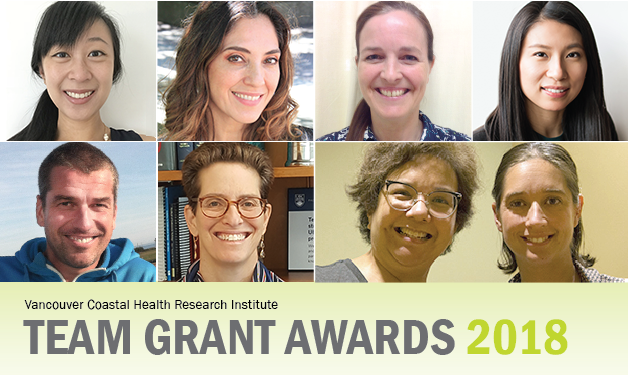 Congratulations to the 2018 VCHRI Team Grant recipients!
Supportive and collaborative research brings benefits to the entire health care system. Through the Team Grant, Vancouver Coastal Health Research Institute (VCHRI) is proud to support research mentorships that enable VCH staff and clinicians to exchange knowledge and build relationships with experienced researchers. These grants support collaboration between research mentors and VCH health care providers on applied research projects and improving health care providers' practices. 
The 2018 Team Grant recipients are:
---
What culturally appropriate tools would support healthy eating among Chinese-Canadians?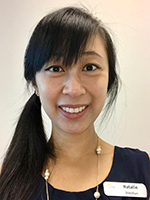 Recent survey data shows that only 15 per cent of Chinese respondents in Richmond report eating five or more servings of fruits and vegetables per day, compared to 31 per cent of Caucasian respondents. This project aims to understand the factors that influence fruit and vegetable intake among Chinese individuals and develop one or more linguistically and culturally appropriate healthy eating tools to help increase fruit and vegetable intake in this population. 
"I discuss the topic of behaviour change a lot with my clients and know that many things affect food choices—traditions, culture, taste, cost, time, our previous experiences with that food, etc.," explains Natalie Choy. "It is not as simple as just willing oneself to change. To be effective, healthy eating tools need to be culturally appropriate."
"I really believe we can do a lot more in promoting health and wellness in our communities. And achieving that goal involves the resources and tools we use. Hopefully our project can help support positive change around fruit and vegetable intake in the Chinese-Canadian population."
---
Why should a social-sciences approach be considered for trauma patients?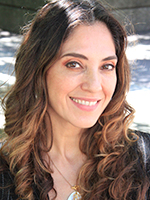 Since May 2013, services in the Vancouver Coastal Health (VCH) region have followed the Trauma-Informed Practice (TIP) guide, which provides detailed knowledge on how to respond to and engage with trauma at large. However, more qualitative studies that involve a patient perspective are needed to inform effective care for trauma-specific services.
"This qualitative study involves surveying four sites within VCH to assess the understandings and lived realities of users and providers involved in trauma-specific services," Hilda Fernandez says. "Our research approach involves an awareness of cultural sensitivities and diverse perspectives. We will conduct semi-structured interviews with clients, clinicians and managers, along with a focus group with practitioners and discourse analysis of educational materials." 
"Having a research approach that focuses not only on measurements, but on exploring the lived experiences and knowledge of users and providers of services, is of the utmost importance to accurately assess the needs of those seeking mental health and substance use treatment. I hope to be able to demonstrate the value of including qualitative research findings from the social sciences in the development of policies and treatment options for trauma patients."
---
Could a self-management program better the lives of individuals with lower-limb amputations?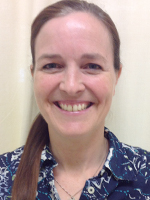 Lower limb amputations are a significant cause of morbidity, mortality, decreased function and reduced quality of life. Self-management—the process by which an individual takes an active role in managing his or her chronic condition—is an important aspect for improving health and reducing disability among individuals with lower limb amputations. 
"This multidisciplinary research study will examine the preferences of patients and practitioners for amputee rehabilitation care," asserts Sheena King. "It will identify the barriers and facilitators that affect participation in educational and training programs post-lower limb amputation. And, it will include designing and developing the Self-Management for Amputees using Rehabilitation Technology (SMART) educational and training program, which will be accessible via mobile phones and tablets."
"Our overall goal is to provide a self-management program for individuals following lower limb amputation through a home-based approach that gives individuals access regardless of their geographic location. This will minimize costs and the burden on the patients and the health care system."
---
Can everyday mobile technology improve transplant patient outcomes?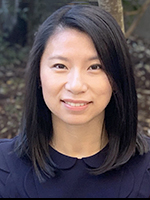 Proper medication adherence is a crucial component of a kidney transplant recipient's care. However, various risk factors associated with medication non-adherence are currently unaddressed in the kidney transplant clinic.
"This project will examine the feasibility of integrating mobile technology into our kidney transplant clinic," comments Dr. Cindy Luo. "Our next step would be to operationalize a mobile health application that tracks and monitors medication adherence for all patients in the kidney transplant clinic. When patients are not taking their medications properly, this technology could also be used to intervene before they experience negative long-term effects."
"Since mobile phones have permeated our everyday lives, we have a fantastic opportunity to integrate a mobile phone application into the daily routines of our patients. As a clinical pharmacist and a health care provider to transplant patients, I feel compelled to move forward with the technology around us to continue to improve our patients' lives."
---
How can we end the suicide crisis among trans, Two-Spirit and gender diverse individuals?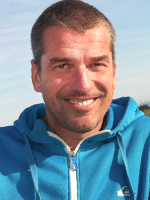 Research and clinical experience findings show that Dialectical Behaviour Therapy (DBT) is an effective approach to reduce suicidality and self-harm as well as to increase the overall quality of life of clients with severe depression, anxiety and bi-polar or borderline symptomatology. However, there is presently no research that recommends DBT as a treatment option for trans, Two-Spirit, and gender diverse individuals experiencing increased distress in their lives. 
"We are currently witnessing a suicide crisis among trans, Two-Spirit and gender diverse individuals at a national and international level," says Bernd Mueller. "Our research found a 43 per cent lifetime suicide attempt rate among this population, compared with 0.4-5.1 per cent in the general population."  
"My vision for this current research project is to fill the knowledge gap in the use of DBT to treat this client population. I hope to communicate our research results on a national and international stage to inform strategies for gender-affirming care in Canada and improve access to mental health care for trans, Two-Spirit and gender diverse individuals."
---
Could comprehensive cardiac rehabilitation effectively treat patients with irregular heart rhythms?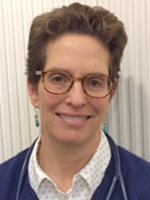 Recent studies have revealed that 60 per cent of patients with non-valvular atrial fibrillation (AFIB)—or an irregular heart rhythm—also have diabetes, hypertension, obesity or sleep apnea. Yet, traditional treatments are only moderately successful in maintaining a regular heart rhythm after five years.
"Two years ago, I screened 200 patients with AFIB and found that half had at least moderate sleep apnea," states Dr. Teddi Orenstein. "Most also had diabetes, hypertension or obesity, and were not in an exercise or diet program." 
"The goal of our study is to determine whether an intensive six-month program of healthy diet, exercise and risk factor modification will improve the fitness, weight, risk factors, burden of AFIB, adverse cardiac symptoms and quality of life of patients. Future studies will be considered if this method of comprehensive cardiac rehabilitation for patients with AFIB proves successful." 
---
What can we do to incorporate Indigenous women's voices in health care?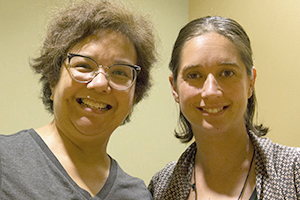 Indigenous women bear a disproportionate burden of health disparities in Canada, yet have largely not been involved in the planning and delivery of the services that impact them the most. This has implications for Indigenous women's wellness and, by extension, the health of Indigenous children, youth and communities. 
"Our research project will give voice to Indigenous women in the planning of health services and policies within VCH, and empower them to continue engaging in participatory and community driven research," say Colleen Stewart and Belle Selkirk. "These findings will increase access to VCH programs by reducing marginalization and improving the cultural sensitivity and responsiveness of VCH staff who engage with Indigenous women. It will also support integrating Indigenous health and healing practices into health care programs." 
"This is a call-to-action for women-centred Indigenous health and wellbeing priorities at VCH, and will serve as a model for other VCH programs that strive to increase cultural safety and effectiveness in meeting Indigenous women's needs."
---
The Team Grants are made possible with the generous support of the Richmond Hospital Foundation, Vancouver Community Health Research Fund and VGH & UBC Hospital Foundation in partnership with VCHRI.