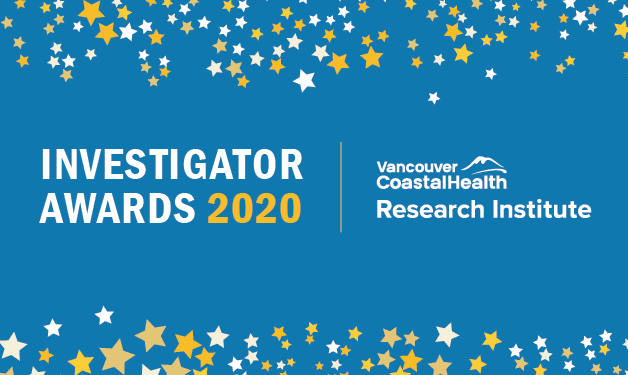 Congratulations to this year's recipients of the Vancouver Coastal Health Research Institute Investigator Awards.
Vancouver Coastal Health Research Institute (VCHRI) is committed to supporting clinician-scientists in their efforts to conduct high-quality, impactful research that will improve the lives of British Columbians. The annual Investigator Awards, supported by the VGH & UBC Hospital Foundation, provides salary support to leading health research investigators to help move their work forward. The peer-reviewed awards allow clinicians to reduce their clinical practice commitments and expand their research capacity to make way for future discoveries. 
The 2020 VCHRI Investigator Awards recipients are: 
---
Can the overlap of two common respiratory diseases in a single patient be better diagnosed and treated?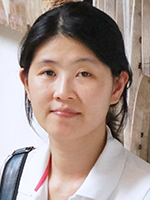 Chronic obstructive pulmonary disease (COPD) and obstructive sleep apnea (OSA) are two of the most common respiratory diseases. These diseases can co-exist in a condition called overlap syndrome (OVS), which affects approximately one per cent of the population. Patients with OVS have increased risk and rates of death, usually due to cardiovascular disease. The reasons for this are unclear, but systemic inflammation and oxidative stress are two potential explanations.
This project will investigate and evaluate the degree of inflammation and oxidative stress in patients with OVS by measuring levels of markers in blood, with a particular focus on markers that are associated with the development of cardiovascular disease. Blood levels of inflammatory markers will be measured to see if patients with OVS have higher oxidative stress and inflammation levels compared to patients with COPD or OSA alone. 
"Our results could lead to a better understanding of the cause of premature death in patients with OVS, how it contributes to cardiovascular disease, provide important prognostic information for patients, and eventually lead to novel therapies to address OVS," says Dr. Rachel Jen.
---
Can the rate of organ donation in Canada be improved?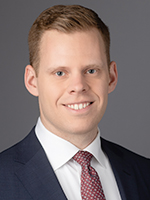 Organ transplants save the lives of thousands of Canadians every year. Unfortunately, there are more people in need of a transplant than there are organs available and hundreds of people die each year while waiting. Canada also trails other countries when it comes to organ donation rates. To improve organ donation rates in Canada changes are needed in the form of increased funding and infrastructure.
This research project aims to describe the cost of organ donation in Canada. With this information, researchers can further their understanding of how system changes intended to increase organ donation would impact the health care system and also how such changes might improve Canadian's life expectancy and quality of life.
"The goal of this research is to provide health care decision makers with the information they need to decide how best to allocate resources in our public health system in order to improve the rate of organ donation in Canada and hopefully, increase the number of lives that can be saved," says Dr. Matthew Kadatz.
---
Can liquid biopsies and genetic testing provide advanced warning of lung cancer recurrence?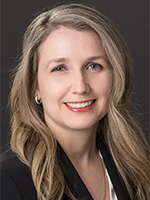 Non-small cell lung cancer (NSCLC) is the most common cause of cancer death in Canada, killing more Canadians than colon, breast and prostate cancers combined. Patients in the early stages of NSCLC who are able to have surgery have a greater chance of being cured of the disease. But following surgery, long-term survival rates are poor for many patients because of undiagnosed aggressive tumor genetics and microscopic residual disease, which increases the risk of cancer recurrence.
Targeted therapy or immunotherapy may improve survival rates if people with aggressive tumor genetics and microscopic residual disease can be quickly and reliably identified post-surgery. Performing genetic testing and blood liquid biopsy for circulating tumor DNA (ctDNA) is an alternative method that could help to identify the presence of any microscopic residual cancer after surgery.
"The purpose of this study is to conduct genetic testing of lung tumors and use liquid biopsy to assess for presence of ctDNA before and after lung surgery," says Dr. Anna McGuire. "By utilizing these techniques to identify microscopic residual cancer, we may be able to intervene earlier and improve survival rates."
---
Can a better understanding of the challenges faced by family physicians result in better integrated care for patients?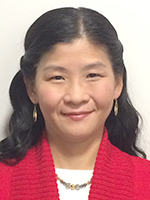 Family physicians are vital members of the health care system. They help patients by providing integrated care, including developing personalized care plans, identifying and referring patients to proper services, and sharing information among all involved parties for ongoing care. While family physicians are responsible for providing integrated care, delivering quality integrated care can be a challenge, especially when it comes to managing patients with multiple chronic diseases.
The goal of this project is to evaluate the range, frequency and difficulty level of existing challenges that Vancouver area family physicians have been experiencing when integrating care for their patents. This information will be gathered using a web-based questionnaire that will be evaluated and pilot tested by a group of family doctors, policy makers, clinical leaders, patient representatives and researchers. 
"The results of this research will better support family physicians in their daily work and could help them to overcome their existing challenges and provide quality integrated care to patients," says Dr. Olivia Tseng. "These positive changes can lead to better health outcomes and lower overall health care cost."